This One is For The Fans
Submitted by
Alec Vergara
Published: August 4, 2014 at 6:58 AM
Edited: August 4, 2014 at 10:56 AM
I've decided to write a thread for the fans for you BIG time theme park lovers. I've written stuff similar before, but still it's always fun to talk about. As we have seen these past few years IOA and Universal have been turning a lot of heads and making headlines on all the new expansions and new attractions that are coming. It seems like they are really competing to be top dog in the theme park world, and with all the plans they have... they might just succeed. Is it exciting? Are you anticipating what's to come next? Are you planning a vacation for when all the new stuff does come?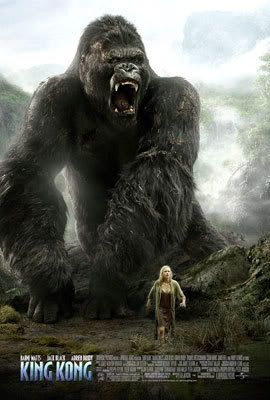 In my recent post I talked about Skull island and how although will be exciting and interesting I only wonder will it be a major attraction. I just hope it's not going to turn out to be a typical Hollywood Studios can't come up with something creative, so... let's just make a reboot. Truthfully we have been through this before kind of like the "Ben Affleck" Daredevil movie that didn't work so let's give him a shot at Batman. We have already gone through this King Kong was there once upon a time they must have taken it away for a reason. Maybe it was so they can bring it back with more improvements maybe not only time will tell. I am almost positive certainly the new Skull Island will be much better with all the high quality technology we have today and the special effects. I am sure everyone is real excited about this one
I have talked about Harry Potter before, so for now I won't go into much detail but here we go. I have only gone on the Forbidden Journey and I'm waiting to be able to experience the Grigott's Dark Ride; but let's give Wizarding World of Harry Potter the respect it deserves, after all it was Harry World that started all these new rides and expansions. Also, it's been discussed that they may further expand on it in the future. Is this something you would want to see?
Jurrasic Park Ride was close to being demolished but with the new Jurrasic World coming next summer it looks like Jurassic Park Ride will be getting new life and upgrades.
What else will you guys like to see, and I would also like to know what you all think of my post?
Please take a moment to share this post, and encourage others to reply!
From Alec Vergara on August 4, 2014 at 7:44 AM
I messed up a little bit with the order of the pictures I apologize.
From Alec Vergara on August 5, 2014 at 2:50 AM
Thank you Robert for your help.
From Joseph Catlett on August 5, 2014 at 6:01 AM
Hold on...back that truck on up!
Who reported that the Jurassic Park River Adventure was on the chopping block? This is TOTAL news to me. Where's your source on this one?
From Alec Vergara on August 5, 2014 at 10:38 AM
In 2012 when I went to IOA I was speaking to some who worked on there, and based on someone from the creative team Jurrasic Park become close to being replaced by something else in 2012. But then since word got out in 2013 about Jurrasic World they decided they are going to give it upgrades,which I believe is happening now.
From Court E on August 5, 2014 at 2:36 PM
So you just heard from some random person that they were replacing a ride... Yeah... Great source there...
From David Matecki on August 5, 2014 at 3:04 PM
What do we think? Most of your posts are questionable when it comes to reliable information.
From Alec Vergara on August 5, 2014 at 3:27 PM
I never said it was guaranteed in fact I always try to say it was just rumored. I noticed you guys always lynch me every time I post something I guess I'll stop posting.
This discussion has been archived and is no longer accepting responses.
Enter the Wizarding World of Harry Potter
Insider's Pick: There's only one place in America to where you can enter the world of Harry Potter: the Universal Orlando Resort. With Universal Orlando 2014: The Ultimate Guide to the Ultimate Theme Park Adventure, you'll learn everything you need to know to save money and time while enjoying Harry Potter and all the other world-class attractions at Universal Orlando.
Get it! In paperback | For Kindle | For iBooks