The Navigators Club at Islands of Adventure
Submitted by N B
Published: August 8, 2014 at 8:27 AM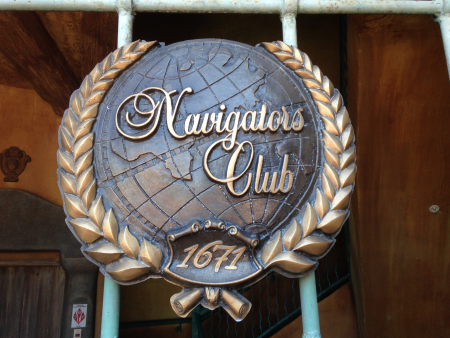 One of the things I forgot to mention in my trip report was the fact that we sauntered up to the Navigators Club in Islands of Adventure. We were heading out back to the hotel pool after an early entry morning at Islands at about 1 PM.
With 6 hours of IOA under our belt and hitting virtually every ride in the park (some were multiple rides, like Spidey, Hulk and Dragon Challenge), we were doing the 95 degree zombie walk and I suggested we hit the Starbucks for some iced coffees for a quick cool down and caffeine rush.
After ten minutes in the sub zero A/C and toting icy beverages, we felt much better. I turned to my family and said "follow me".
I headed for the "hidden" portal and made my way up the stairs while they followed me with puzzled looks on their faces. Once we were in the "foyer" as now call it, I went directly to the door that allows access to the bridge.
They reluctantly followed as they though we were doing something illegal.... here are some of the pics.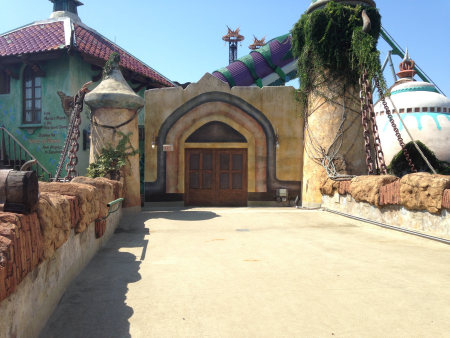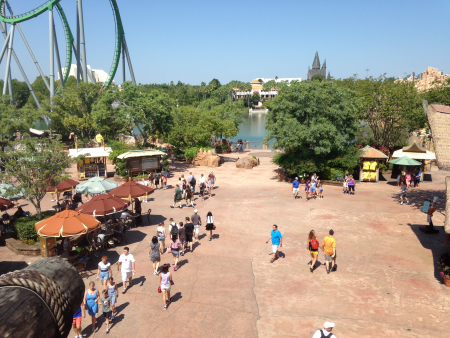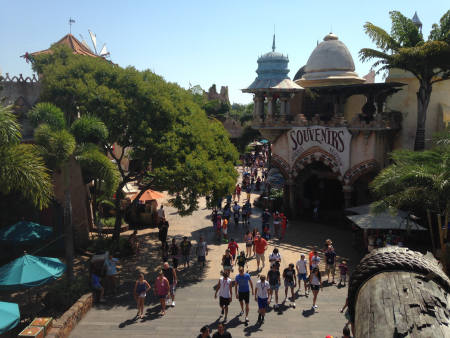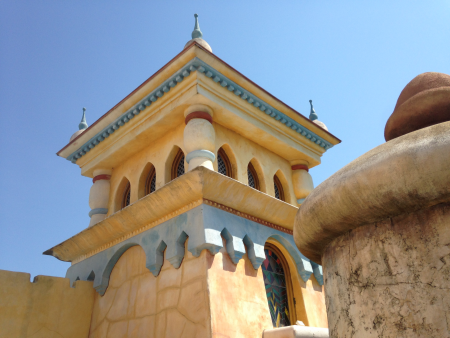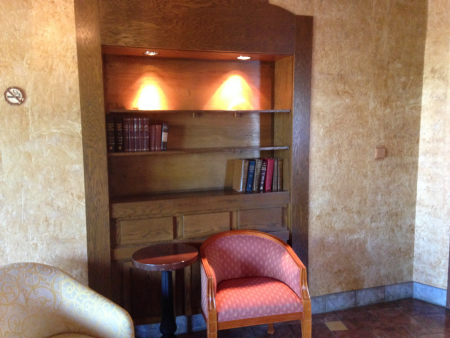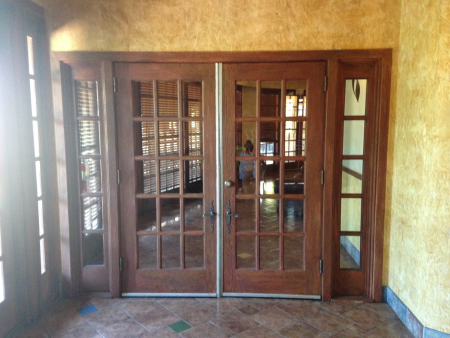 If you are planning on going up there, I can guarantee two things. No one else will be up there and you will not get in trouble. There are no signs anywhere or chains informing you the area is restricted. We spent a good ten minutes looking over the bridge on both sides while a few people down below were pointing and trying to figure out how we got up there.
For any die hard fan, this is something you need to do at least once. Next trip, it will be a night visit.
Please take a moment to share this post, and encourage others to reply!
From Melanie Howe on August 8, 2014 at 3:38 PM
Wow!! I had no idea you could do this! Definitely gonna look for it when I'm there in September. Thanks, N B!!!!
From Melissa Donahue on August 8, 2014 at 3:53 PM
I am completely intrigued & fascinated by this discovery! Any clues as to where the "hidden" portal can be found? Thank you for sharing!
From N B on August 8, 2014 at 4:09 PM
Oh, sorry.... it's not really all that hidden. The gate is right next to Confisco Grill. It is basically a stroller parking area that is in a little alcove.
Just go up the stairs or take the elevator up there. The gate is almost always wide open, but it doesn't actually lock, so you can unlatch it very easily.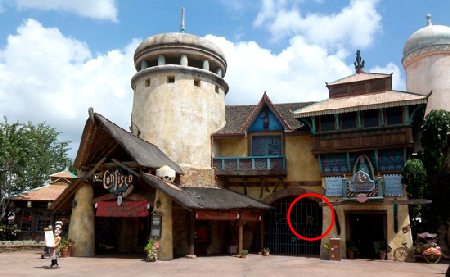 The plaque I took a picture of is circled and the gate is just to the left of it.
From Melissa Donahue on August 8, 2014 at 4:14 PM
Thank you for the details, N B! I know exactly where this area is -- I just had no idea that it led to anywhere until now! I'm definitely checking it out when we're down there in the fall.
From James Rao on August 8, 2014 at 4:15 PM
N B!! SHHHHHHHHHH...... ;)
From N B on August 8, 2014 at 4:29 PM
LOL... this is the worst kept secret in Universal history. Like the second, uncrowded, and completely relaxing entrance to the Studios... which also serves at the quickest exit after the night time show wall of people are all stuck at the front gate.
From James Rao on August 8, 2014 at 6:32 PM
Ha! Its all relaxing when you stay at an onsite hotel. No rush to get out, just take your time and every exit is wide open when you finally mosey back "home"!
From Rob Pastor on August 8, 2014 at 7:17 PM
James: And if you had a park hopper you could actually....oops, shouldn't have brought up that topic....Have a good weekend bro.
From N B on August 8, 2014 at 7:22 PM
Well, if you want to experience Gringotts without wasting a lot of your day, getting up at 5:15-5:30AM is mandatory. At the gates by 6:00 for a 6:30 gate opening to line up at the ride for a 7:00 sharp start of the ride.
The good news is, if the ride working with no breakdowns, you will be off as early as 8AM. By that time the wait is already at 180-240 minutes.
You now have a couple hours to explore Diagon Alley, see the Ollivanders show with no wait because everyone is going for the bank. Leaky Cauldron was a walk-in with zero wait at that time too.
We criss-crossed those parks via Hogwarts Express a few times and did some serious ride marathons. It was absolutely the best visit to date. We get off the Dragons, and end up right near MIB with a Hogsmeade to London ride.
BTW, this is what early entry looks like at 6AM....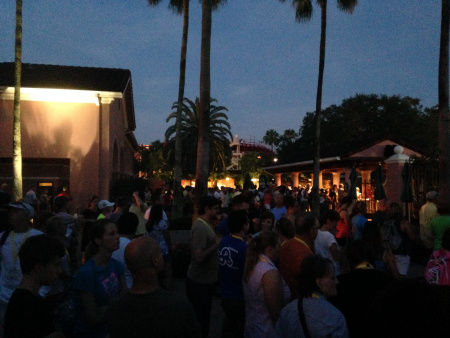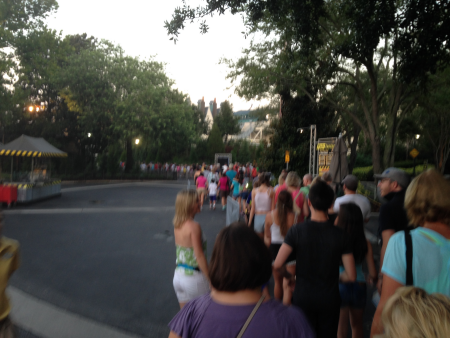 From Rob Pastor on August 8, 2014 at 8:08 PM
And some people have been trying to say Universal was dead this summer. Lots of bad propaganda out there. Hogwarts at 1 million not counting soft openings. Record attendance & profit for Universal this summer. Huge capacity with Diagon alley. Where else are there this many people that early in the day, every day? Good pictures NB.
This discussion has been archived and is no longer accepting responses.
What's it like to work at Disney World?
Insider's Pick: Ever wondered what it would be like to work at the Walt Disney World Resort? Stories from a Theme Park Insider offers more than 100 pages of fun, insightful, and even sometimes touching stories from people who've worked at Disney World's Magic Kingdom. It's a great way to get in the mood for your next trip to Orlando, or just to keep the memories of a Disney World visit alive.
Get it! In paperback | For Kindle | For iBooks