Universal orlando park to park
Submitted by Emmanuel Figueroa
Published: April 14, 2014 at 9:20 PM
I got a question does de universal park to park admission is unlimited? Or you can enter each park once?
Please take a moment to share this post, and encourage others to reply!
From Russell Meyer on April 15, 2014 at 12:48 PM
You can go back and forth as much as you want. It's less than a 10 minute walk gate to gate or however long it takes to ride the Hogwart's Express, which could take hours assuming the opening of Diagon Alley creates as much of a stir as Hogsmeade did 4 years ago.
From Anthony Murphy on April 15, 2014 at 4:30 PM
Yeah, it s a true park hopper!
From N B on May 10, 2014 at 11:04 AM
Here's a little tip to help you out... There are two exits and entrances for Universal Studios. One is the main gate, but the other is down the path that leads to the Blue Man Theater and the Hard Rock Cafe.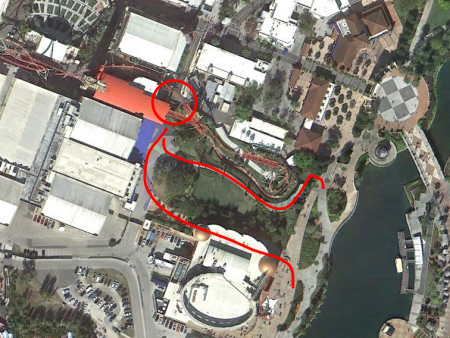 You can use this to bypass crazy waits at the main gate and go in/out as many times as you like. It is a much shorter walk to IOA if you exit from here and go straight to the CityWalk path.
If we are going back to the hotel (Hard Rock), the regular exit is what we take. If we are park hopping, we go out the second gate.
This discussion has been archived and is no longer accepting responses.
What's it like to work at Disney World?
Insider's Pick: Ever wondered what it would be like to work at the Walt Disney World Resort? Stories from a Theme Park Insider offers more than 100 pages of fun, insightful, and even sometimes touching stories from people who've worked at Disney World's Magic Kingdom. It's a great way to get in the mood for your next trip to Orlando, or just to keep the memories of a Disney World visit alive.
Get it! In paperback | For Kindle | For iBooks