2011 Theme Park Insider Tournament preview: Mickey's Not-So-Scary Halloween Party vs. Very Merry Christmas Party
Written by Robert Niles
Published: March 14, 2011 at 8:37 AM
Our next match-up in the
2011 Theme Park Insider Tournament: America's Best Theme Park Event
featured two of the top after-hours parties at the world's most popular theme park, Walt Disney World's Magic Kingdom.
Starting tomorrow morning, you'll get your chance to vote for either Mickey's Not-So-Scary Halloween Party or Mickey's Very Merry Christmas Party. Both of these family-friendly events parades, fireworks and character greetings, in addition to the chance to ride some of the Magic Kingdom's most popular attractions. But which is your favorite?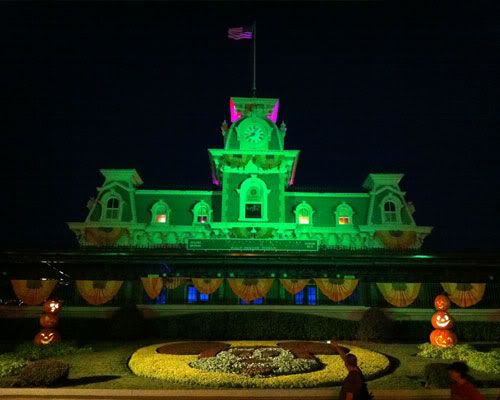 Mickey's Not-So-Scary Halloween Party

Mickey's Very Merry Christmas Party
Would you rather the free hot chocolate and cookies at the Christmas party or the trick-or-treating at the Halloween event? Both have become holiday traditions for many Disney fans in Central Florida, but we'll have to pick one tomorrow, so start your campaigning in the comments.
Update: The vote is now open.
Readers' Opinions
This article has been archived and is no longer accepting comments.
Previous article: Universal Studios Florida is getting a new attraction: Jimmy Neutron to close
Enter the Wizarding World of Harry Potter
Insider's Pick: There's only one place in America to where you can enter the world of Harry Potter: the Universal Orlando Resort. With Universal Orlando 2014: The Ultimate Guide to the Ultimate Theme Park Adventure, you'll learn everything you need to know to save money and time while enjoying Harry Potter and all the other world-class attractions at Universal Orlando.
Get it! In paperback | For Kindle | For iBooks