The top theme park news stories from the second three months of 2011
Written by Robert Niles
Published: June 30, 2011 at 2:23 PM
Attraction debuts and sneak peeks at Disney theme parks dominated the list of most popular front-page stories on ThemeParkInsider.com this quarter, as measured by total page views in the three month period ending today.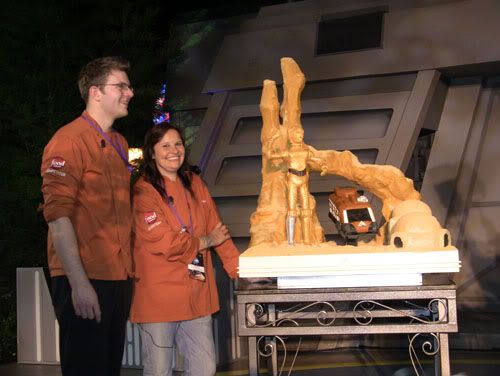 Previously: The top theme park news stories from the first three months of 2011
This article has been archived and is no longer accepting comments.
Previous article: Disney developing a movie based on Disneyland's Matterhorn roller coaster
Planning a trip to Walt Disney World?
Insider's Pick: Don't try to do Disney without the ever-entertaining and informative Unofficial Guide to Walt Disney World 2014. Save time and money with these tested tips and strategies for getting the most from a Disney World vacation. It's a great investment in happiness for you and your family.
Get it! In paperback | For Kindle | For iBooks
Top U.S. Theme Parks
Walt Disney World's Magic Kingdom
Disneyland
Epcot
Disney's Animal Kingdom
Disney's Hollywood Studios
Disney California Adventure
Universal's Islands of Adventure
Universal Studios Florida
Universal Studios Hollywood
SeaWorld Orlando
SeaWorld San Diego
Busch Gardens Tampa
Other Top International Parks
Tokyo Disneyland
Tokyo DisneySea
Disneyland Paris
Universal Studios Japan
Hong Kong Disneyland
Europa Park
Walt Disney Studios Paris
Efteling
Universal Studios Singapore
Features, News and Advice
"Stories from a Theme Park Insider"
"Theme Park Insider: Orlando 2014"
The Wizarding World of Harry Potter
The Theme Park Insider Awards
What's under construction for 2014/5?
How to stay safe at a theme park
Archives
2014
2013
2012
2011
2010
2009
2008
2007
2006
2005 (Dec 27-31)
2005 (Jan-Dec 26)
2004

Theme Park Insider Guidebooks
Theme Park Insider: Orlando 2014 features our reader ratings, tips, and advice for visiting Walt Disney World, Universal Orlando, SeaWorld and more!
Kindle | iBooks | Paperback