Got a question about theme parks? We've got answers on the
Theme Park Insider Discussion Board
.
(And if we don't have the answers, at least we'll have a fun time white-water-rafting on the stream of consciousness.)
If you haven't been to Busch Gardens Tampa's Halloween event before, take a look at How Does Howl-O-Scream Work for some good advice.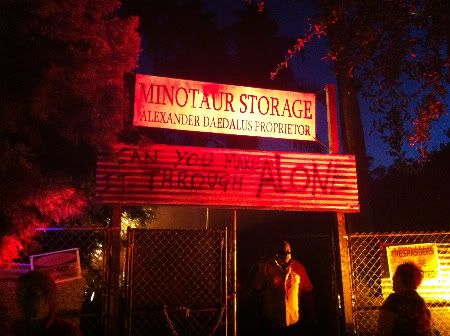 And here's a reminder that you can rate and review theme park Halloween events on Theme Park Insider now, too. (We'd love to get some photos, too, if you'd like to submit some via the listings.)
It's an oldie, but a good one. Readers are ranking their Top 10 in Orlando.
Okay, all you aspiring theme park designers out there: What rides do you think Universal is going to build in Universal Studios Korea?
I've got a preview piece on Central Florida's newest theme park coming later today. But for now - Legoland Florida is opening this weekend; anyone planning to visit the park?
Catch the rest of the week's news in Jeff Elliott's Last Week At Your Amusement Park......October 10.
This article has been archived and is no longer accepting comments.
Insider's Pick: Ever wondered what it would be like to work at the Walt Disney World Resort? Stories from a Theme Park Insider offers more than 100 pages of fun, insightful, and even sometimes touching stories from people who've worked at Disney World's Magic Kingdom. It's a great way to get in the mood for your next trip to Orlando, or just to keep the memories of a Disney World visit alive.
Get it! In paperback | For Kindle | For iBooks