Vote of the week: Did you go to a theme park Halloween event this year?
Written by Robert Niles
Published: October 28, 2011 at 7:55 AM
Did you go to Halloween Horror Nights this year? What about Mickey's Halloween Party? Or Howl-o-Scream at Busch Gardens? Heck, did you go to any theme park Halloween event this year?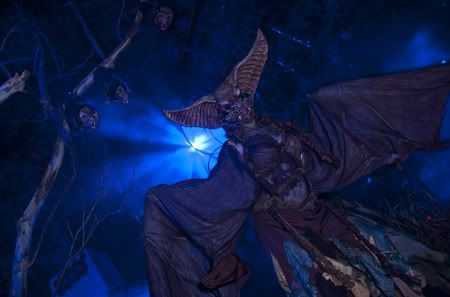 That's our vote of the week.

If you didn't go to a Halloween event this year, please submit a comment telling us why not. What would entice you to go to a theme park Halloween even in the future?
If you did visit one of the many Halloween events at theme parks around the country, please tell us in the comments what was the best - or worst - moment you experienced at a Halloween event this year.
We started collecting reader ratings on Halloween events this year, and of the events that received at least five ratings, you voted Universal Orlando's Halloween Horror Nights and Disneyland's Mickey's Halloween Party as your favorite two events so far. Which one was your favorite this year?
Readers' Opinions
This article has been archived and is no longer accepting comments.
Previous article: The Muppets are back, but will they take more of a place in Disney's theme parks?
Planning a trip to Orlando?
Insider's Pick: Get all the best advice from ThemeParkInsider.com in one convenient book! Theme Park Insider Orlando 2014 offers you the insight, background, and how-to skills that will help you enjoy Walt Disney World and Universal Orlando like, well, a theme park insider. Save yourself time and money by learning how to visit the Orlando-area theme parks the insiders' way.
Get it! In paperback | For Kindle | For iBooks