Possible Lands for New Theme Parks
What lands could be "timeless" and support multiple rides or attractions
Charles Dicken's London (opening land)
Atlantis
Oz
Middle Earth from Lord of the Rings
Transylvania
Dreamworks
Mysterious Island(Jules Verne)
Seven Wonders of the World
Olympus
Obviously Star Wars or Lucasland
Simpsons: Springfield
DC Comics

What are yours....?
And how would you build yours out?
From Dominick D
Posted October 5, 2012 at 11:50 AM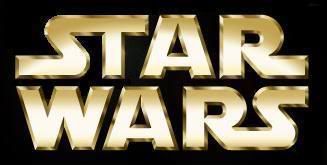 That is all.
From Jay R.
Posted October 5, 2012 at 1:45 PM
Lol, very subtle Dom!
To borrow a Dave Edmunds album title...Subtle As a Flying Mallet.
Jay, I've said what needs to be in a Star Wars Land too many times.
From Jay R.
Posted October 5, 2012 at 2:05 PM
I know Dom, I guess this just makes things easier, haha!
I know this has been said a million times, but Nintendo would be a great fit for a major theme park, if not a theme park of its own!
From Chad H
Posted October 7, 2012 at 4:56 PM
There was a Sega World in Sydney... It didn't go so well though.
Bond, would make an awesome theme park I think. You'd have the thrill rides for the kids, and the Casino/bars as a possible encounter area / Dinner theatre for grown ups...
There was a Sega 'World' in London too - ditto.
Horror - anything horror...increase the horror!
I'm genuinely surprised that no one has even tinkered with the idea of implementing Blizzard Entertainment's franchises into theme parks. If done right their three franchises alone can hold and maintain steady crowds for years to come. For those of you who don't know who Blizzard is, they are the video game company behind the Warcraft universe. They are also known for their Diablo series as well as their Starcraft series. All three of their franchises are almost universally considered staplemarks of the Video Game industry. World of Warcraft alone has 10 Million subscribers (and its actually shrunk significantly. It reached over 21 million subscribers at it's peak of popularity). Diablo 3 broke PC video game sales records upon its release.
If I was in the industry, I would be licking my chops at the prospect of a hot, proven franchise which no other company has even tried to utilize before.
And me, being a literature snob, also think the idea of a Literature themed land would be an AWESOME addition to any park. Think of all the classics of world literature that would be fantastic to develop into world class theme park entertainment. Warrior training with Trojans (inspired by The Iliad and Aeneid), a high tech water based thrill ride based on Moby-Dick, Treasure Island (with a ride like Pirates of the Carribean on crack), Horror themed lands and rides honoring classic gothic horror. And could you imagine how amazing a land based on Dante's "Divine Comedy" would be if done well? I could go on and on but I think you get my point. It amazes me that no one has really thought about incorporating timeless world literature into theme parks. Come to think of it, it would be an awesome addition to EPCOT.
Love the seven wonders of the world idea!!!
Blake, a blizzard park was actually made a few years back in china or Japan. I remember reading about it on game informer.com and it has a world of Warcraft and Starcraft lands.
Love the World of Literature
But if you built a world class land with:
Dickens to open it up as a land
With themed lands for
Translyvania
Oz
Atlantis
Seven Wonders
and Star Wars or Middle Earth
This discussion has been archived, and is not accepting additional responses.