Why is there no Stephen King at Halloween Horror Nights?
So, Halloween has ended and with it another fine year of horror and terror. But one question that has plagued all these Halloween events remains.
Horror master author Stephen King has never had any of his works made into mazes or haunts at any of the theme parks.



So why is it so hard to get King's works into any theme park for Halloween events. I'm not sure, but I've heard Stephen King himself has been the roadblock. Either with the business side or creative side. I guess it's more about the money. He want's more and he may have price himself out of the Halloween budget. Even Universal has tried bringing Stephen King as a theme park ride to Island's of Adventure. One of the rides as suppose be a dark ride around his books/movies. I believe Jim Hill talk about this on one of the Unofficial Universal podcast.
Now another year has pass and I always wonder if we will finally get that Stephen King maze for HHN. My hopes lies on the announce plans of turing Stephen King's The MIst into a TV Series.


If you haven't seen the Mist or read the book. It's very good story about being stuck at a supermarket when a strange mist brings death and horror. Later the survivors turn on each other and the real nightmare begins. It's a good book, that unfortunately the movie wasn't which tainted the property. There's a great audio drama I recommend tracking down with 3-D sound which is on CD.
So, if Stephen King's finally makes it into the theme parks. What property would you like to see become a HHN maze?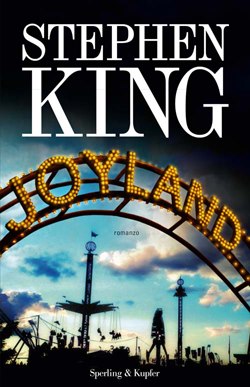 The Mist TV Series news link.
http://deadline.com/2015/09/mist-tv-series-dimension-films-christian-torpe-stephen-king-1201530407/
Replies (5)
This discussion has been archived and is no longer accepting responses.