'The Thing' is coming to Halloween Horror Nights in Orlando and Hollywood
Early this morning, Universal Orlando announced that 'The Thing' will be coming to both
Universal Orlando Resort's Halloween Horror Nights 21
and Universal Studios Hollywood's Halloween Horror Nights event. Universal Orlando Halloween Horror Nights fans might recall the 2007 haunted house called "The Thing: Assimilation" based on John Carpenter's 1982 orignal.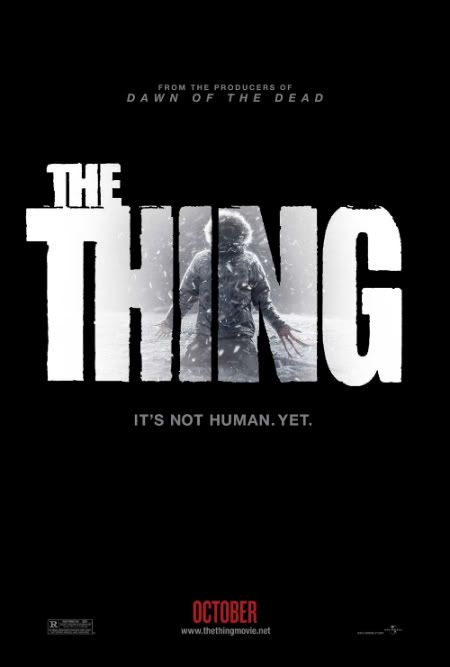 "The new haunted house will offer guests an unprecedented first-hand preview of the much-anticipated thriller in advance of its October 14 release. Guests will find themselves in a series of face-to-face encounters with "The Thing," an alien creature that can transform itself into an exact replica of any living being. "The Thing" haunted house will recreate the spine-chilling suspense from the film, confronting guests with the paranoia and fear that comes from being trapped inside the film's Antarctic Thule station."
In the same way that Universal Orlando in 2009 partnered with the filmmakers to bring 'The Wolfman' to the event prior to the film's release, Universal Orlando has partnered with the film's producers, Strike Entertainment's Marc Abraham and Eric Newman (Dawn of the Dead) to create an experience that is authentic to the film. The sets, audio, musical score, creature and character references are all based on the film.
"Having recreated well known horror films in the past, the same level of attention to detail has gone into creating a house experience that will completely immerse guests into the storyline and environment of 'The Thing,' said Jim Timon, Senior Vice President of Entertainment at Universal Orlando.

"The Thing" is the first offically annouced haunted house for both Halloween Horror Nights east coast and west coast events. The full reveal for both events is expected by sometime in August.
At Universal Orlando's Halloween Horror Nights 21, luck will run out as guests discover their fate. Starting September 23, guests will be consumed by the "country's best Halloween event" (Amusement Today) for 25 select nights through October 31. For more information visit HalloweenHorrorNights.com/Orlando.
Replies (1)
This article has been archived and is no longer accepting comments.