Busch Gardens' Verbolten drops (and drops) on May 18
Busch Gardens Williamsburg just put out the word.
Verbolten
will open on Friday, May 18.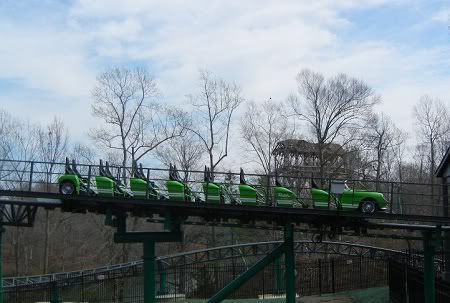 Verbolten's coaster train. Photo by TPI member Tom Rigg
The Virginia theme park's Zierer drop coaster will be the nation's first, featuring a free-fall drop inside a show building in addition to familiar elements borrowed from its predecessor, Big Bad Wolf.
We're planning to be on site for Verbolten's media day next month so keep reading Theme Park Insider for reviews, photos and video when the coaster opens.
Replies (14)
This article has been archived and is no longer accepting comments.