Water Park Apprentice Challenge 2
Water Playground
Update: Highly unlikely for much of a change in voting, and I will be working most of tomorrow besides the morning. Elimination will be announced Tuesday, June 22nd at roughly 8 am ET. After elimination is posted, the challenge will begin!
Please be sure to post by Saturday!
Location: Busch Gardens Tampa Bay, Egypt
"Egypt is a hot country,(ok well, were in florida.But it's still really hot). The only place where many animals thrive, is in the Nile River. Surrounding the Nile, is an oasis of green, just like this."
Design: This would use Proslide's Ridehouse technology. However, a small lazy river(to resemble the nile) will circle part of the ridehouse. Half of the the ridehouse would be on the "mainland" with a bridge spanning the "Nile" to the other half on an island with the "nile" going around it. to get an idea of the ridehouse, go to proslide.com and look for ridehouse under rides.
Slides: there would be 8 slides.
1) Blue: this is a large twisting slide from the 4 story "mainland" section
2) Pink: this is a smaller twisting slide from the Island section and it's 3 stories
3) Yellow: this is a small twisting slide that's 2 stories and is in the mainland section
4) Orange: this is a 3 story speed slide in the Mainland section
5&6) White: these two mini 1 story speed slides are in the Island section
7) Crocodile (green): this is a 5 story Tantrum* in the Island section
8) Hippo (gray): this is a 3 story tantrum* in the ISland section.
*find a tantrum also at the proslide.com
Theme: the Mainland tower is themed to egypt with a large pyramid with a bucket on top. Many spray sections are in fake windows so they can shoot at others. The Island tower has a large crocodile on top filling up. every 7 minutes, it shoots water like a geyser. the other elements are themed to other various animals like hippos, egrets, frogs, etc... The river goes under the bridge between the two towers. Fake reeds create walls in the river a there are a few spray elements throughout.
Other: Lockers, bathrooms, changing rooms, a snack bar, and a small shop with sunscreen and towels are nearby. There are many non-wet lounging areas for people.
feedback would be great!
Busch Gardens is a theme park.

ABC's Wipeout Play Area
I've turned my favorite game show into a playground, both for younger kids and adults. The playground would include many obstacles from the show, including the Big Balls (without the Motivator, 4 large balls that are bouncy), Rib Cage (from season 3, 10 rib shaped obstacles that fall out from underneath you if you put too much weight on them), Aqua Launch (large slide, around 20 feet tall), Aqua Launch Jr. (mini Aqua Launch, around 10 feet tall), Slippery Swingset (two swings, you must time yourself to get across), Blue Ball Run (mini Big Balls, 24 of them), Gears of Doom (3 large gears that you have to cross), Mini Gears of Doom (Same as GoD, except smaller), Raging Rapids ( a ramp with water flowing down, which you must climb. Every ten minutes, a 1,000 gallon tidal wave gushes down for a few seconds), Turntables (three turntables with bumpers on them that you can cross), Climbing Wall (a wall above a narrow ledge which you must cross using handles on the wall), Banana Split (banana shaped hammocks that rock back and forth), Topple Towers (winding pathway with blocks that form a tower), and Slippery Snakes (half circles that you climb on or across). The obstacles would form a circle, unlike the show's course, that has a start and a finish. On this course, you can start anywhere and end anywhere. Also, the obstacles would be closer to the ground than the ones on the show, for safety reasons. The obstacles would be only around 7 feet off the ground, that way you can fall off, won't get hurt, and will still have room to fall underwater without hitting the floor. There would be buckets on top of a couple of obstacles (probably Gears of Doom, Blue Ball Run, and Climbing Wall). Since this isn't like the show (no times, etc.), guests can take their time getting across each obstacle, unless they want to try for the best time of the day.
By the way, I would put this large play area at Wet 'N Wild in Orlando, Florida.
Coming Soon (well, in 2012) to Cars Land at
Disney California Adventure...
RED'S RADIATOR SPRINGS CAR WASH
Stay tuned for more information!!!!
Challenge 3: Water Thrill Ride, June 29, 10 contestants
Challenge 4: Water Show, July 6, 8 contestants
Challenge 5: Aquatic Themed Coaster, July 13, 6 contestants
Challenge 6: Themed "Land", July 20, 4 contestants
Challenge 7: Themed "Land" Part 2, July 27, 3 conteatnts
Challenge 8: Water Park, August 3, 2 contestants
This will be our finale and the winner will have to be announced on Friday, August 6. Hopefully we will get ahead of schedule!!! Otherwise, we will be pushing the date of this challenge back to August 15, which I would rather not do.
Also, I'm not sure if I gave a definite decision on this last week, but my favorite of the week will have immunity during the voting. There is no way he or she may be fired, even if they end up in the bottom 2. So i guess there is a perk to being my favorite for the week!
I am pleased my water attraction concept did so well as it was originally featured in my first novel 'Name Tags' (Book One in the Theme Park Trilogy).
Good luck to the remaining competitors!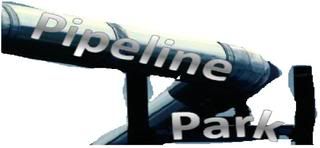 Location:
Walt Disney World Resort's Typhoon Lagoon
Back Story:
When the typhoon ravaged this once peaceful village, it left behind eternal tracks. One of these was the old, abandoned, rusted oil refinery. Luckily, the typhoon purged the pipes and building of its nasty oil, but it twisted the enormous pipes into crazy shapes, wrapping them around and through the steely structure. Water now flows as opposed to black gold as visitors slide down the many pipes as they explore the many nooks and crannies there are to find.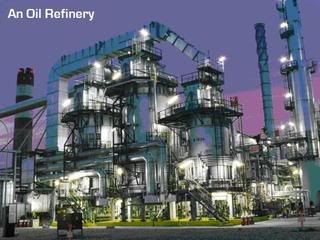 Water now flows as opposed to black gold as visitors slide down the many pipes as they explore the many nooks and crannies there are to find.
Description:
Three structures make up the refinery and are connected by catwalks and "vine" bridges (made out of the rope material found on many water playgrounds).
The old refinery might have an old, rundown appearance look to it, but it's quite sturdy and should stand up to basically anything, except maybe another typhoon. The mighty storm uncovered the once jungle hidden structure. Many plants and animals now call this refinery home, but don't seem too bothered by the sudden human intrusion. Many birds and reptiles can be found (in exhibits) throughout the structure for people to view and enjoy.
Keep your eye on the pressure gauges though, because those pipes can get filled with a pretty large amount of water. Every thirty minutes or so sirens go off, alerting guests of the built up pressure in the main pipes that are the backbone of the refinery's three towers. Water leaks through tiny jets along the pipe all the way to the top before finally erupting in a huge geyser of water, drenching everyone nearby (this replaces the buckets found on most water playgrounds).
The slides on the former oil refinery are geared towards tweens and young adults, but can also be enjoyed by those older than the target age. All rides can be accessed by stairs.
Refinery Run: a miniature version of Summit Plummet that drops from the top of the middle tower but is entirely enclosed.
Black Gold: a black twisting slide made to look like bent pipe that twists in and out of the three towers before finishing on ground level and beginning near the top of one of the side towers.
Update: Ive decided to remove Challenge 3, the Water Thrill Ride challenge. I found the challenge to be similar to our boat ride challenge. I also found it to be the weakest challenge in the bunch. I'm sorry for the inconvenience everyone! Challenge 5 may get a slight retweak however, now. But the Water show challenge will be moved to the following week. Here is the new layout:
Challenge 3: Aquatic Coaster, 9 contestants
Challenge 4: Water Show, 7 contestants
Challenge 5: Themed Land Part 1, 5 contestants
Challenge 6: Themed Land Part 2, 3 contestants
Challenge 7: Water Park, 2 contestants
I realize I could have kept all of the challenges and eliminated 1 a week with 5 contestants remaining, however I removed a challenge to eliminate any stress i may face during the finale process. That way, the finale would be moved up a week, and not the possibility of moving back 2 weeks.
Ironically, I originally mentioned that 11 would have made it this far in my description of the challenge...strange!
"Red's Radiator Springs Car Wash"
Location: Cars Land in Disney California Adventure
Logo: A twenty-foot tall radiator standing in a pool at the entrance, with small streams of water jetting from it into the pool, looking like the radiator has sprung a few leaks. The pool behind the Radiator, called the Drip Pan, would be large enough for splashing in by children, but would only be 4" to 6" deep, for safety. Seating areas around the perimeter of the pool would allow foot-sore parents to sit, watch their children and soak their feet.

He decided to offer two kinds of washing, one where the car wash mechanically pulled the vehicles through and another where they drove themselves through the car wash at their own speed. Each car was sprayed from the bottom (to clean the undercarriage), sprayed from the top and sides (to loosen the dirt), gently scrubbed with moving cloths and spinning buffers, rinsed from all sides, then blown dry.
This area of Carsland would consist of two main attractions, both designed for children 54" or less, with several support service buildings. The first attraction would be "Red's Full-Service Clean-Car-Cruise". Children would sit in small four-passsenger car-like vehicles, each designed like various "Cars" characters but with either an open sun-roof and windows down or designed like a convertible with the top down. The attraction would move these cars into the "car wash" area, where gentle sprays of water would get the cars and their riders pleasantly wet. Cleaning cloths would drag over the cars, dripping more water over the riders, and slowly rotating "buffers" would spin even more water on them. As the cars left the car wash, air would be blown on the cars and riders to "dry the cars off". This attraction would be laid out in a race track design, moving clockwise, with the children being loaded into the cars along one long side, then the car would move around one U-shaped end and enter the "car wash" on the other side of the track. After finishing the car wash, it would return to the unloading area via another U-turn to the loading dock. No adults could actually ride this attraction, but there would be a walkway completely around the attraction, so that parents could walk along the cars while they were being washed, enjoy the experience with their children, and comfort them if they got a bit nervous of the water. A CM would monitor the cars and could decrease or even stop the water from a specific car if a rider became upset without shutting down the entire system.

A third minor attraction would be Red himself, spraying his firehose onto Geyser Flats, a plaza where visitors could stand and get a good soaking.
The hose would spray back-and-forth in a random pattern, so that you never knew exactly when Red would get you wet, and the spray would be set with a wide enough dispersion that visitors would not get hit with a painful "water cannon". Geyser Plaza would be so named because, along with Red's firehose spraying visitors, random "geysers" would erupt from red sandstone nozzles in the pavement, spraying cool water over the area around it.
The entire wet area would be surfaced with a non-skid material to avoid visitors slipping on the wet surface, and would have a drainage system in place to prevent water from pooling. All water would be recirculated and filtered before reuse. No soap products would be used or allowed in the "car wash" areas- strictly cool, clean water.
Central to the entire area, almost an "Icon" for this attraction, would be Luigi's "Leaning Tower of Tires", with water spraying from a fountain at the top.
This, like the entire Car Wash area, would be decorated with floral arrangements planted in tires, the very same tires that Red is so proud of in the film.
There would be at least one support facility. "Radiator Springs Curios-U Want It We Got It"
would sell swim suits, towels, etc. and lot of appropriate "Cars" merchandise, and would also contain lockers,locker rooms and family changing rooms. A few food carts would provide non-alchoholic beverages, ice cream, etc. to visitors.
This would be a child-friendly, family-friendly area only. It is not aimed at children over 54", teenagers or unaccompanied adults, although they would not be barred from entering and watching the children having fun, nor from using the shop and food services.

By the way, I will be gone (in Orlando!) from Wednesday, July 20-Wednesday, July 28, but the timing shouldn't ruin my entries. ;D
And actually, I think I may change it back and eliminate challenge 6, the originial mystery challenge. In challenge 6, you would be redesigning the Living Seas Pavilion after Disney realized they made a mistake putting Nemo there. However, I've been thinking about the possibility of limited theming. I know there could be The Little Mermaid, and emphasis on explorers, and poseidon, all of which have been discussed by Disney themselves. So in an effort not to have limited themes for the themed land challenge like TPA, I've decided to eliminate that challenge instead. The other themed land challenge will still remain, and will still be disney related.
Challenge 3: Water Thrill Ride, 9 contestants
Challenge 4: Water Show, 7 contestants
Challenge 5: Aquatic Coaster, 5 contestants
Challenge 6: Themed Land, 3 contestants
Challenge 7: Water Park, 2 contestants
Can't wait to hear the rest of everyone's ideas!!!
The playground would consist of 6 slides and a lazy river that you could either ride a tube or walk in the river. The slides would include
1. A small slide that spins down to the ground and sprays you with water as you hit the bottom.
2. A small slide that shoots straight down to the bottom where streams of water is dripping down from the ceiling.
3. Woodstock- A tall yellow slide that twirls around the white slide and lets you out next to the ending of the white slide.
4. Snoopy- A tall white slide that shoots you down the slide right into a waterfall at the end of the slide. On your way down you can hear snoopy snickering.
5. Red Baron- The tallest slide at the dog house. A red slide that twirls around all of the slides and lets you down right into a pool of water.
6. Joe Cool- A small black slide for small children that twirls down to the ground that shoots streams of water at your way down.
Every 30 minutes the snoopy statues around the dog house and on top of the dog house shoot big streams of water onto the riders and people around them. The dog house would be located in kings dominion.
After that huge storm that created the water park, an ancient Retaw (water spelled backwards) temple was uncovered from underground. Experts believe that this ancient civilization worshipped water and an ancient water goddess, Aquatta based on the paintings on the wall. However, some of the Retaw Civilization attempted to take some of Aquatta's prized pearls and she brought a great Typhoon to cover the Retaw Civilization.
The temple looks very similar to a Ziggurat (ancient Mesopotamian Pyramid) without a top! Every five minutes, the pan flutes sound the alarm as water comes out of the top like a geyser. There is also a waterfall in front of the temple (actually a slide, will explain) on the inside floor of the Ziggurat and around outside is a wading pool for kids to swim and play in. On the outside, there are some of the water inventions of the Retaw including a big wheel that turns over a bucket, a pump, and water cannon! If kids want to go on t he slides, they must go up the stairs and take on the challenges. Some steps are booby trapped to send a puff of air, squirt of water, or rumbling. And here are the slides:
Mystic Challenge: This is a closed slide with lighting and video effects such as stars, vortexes, and an appearance by Aquatta herself.
Aquatta's Challenge: This is on top of the temple in which only the most noble and pure individuals put their faith in the goddess and take a plunge off the waterfall to the ground. This slide will be similar to Humunga Calabunga or Summit Plummet to give an idea.
So come and discover new adventures at Typhoon Lagoon.

Kids will splash and play in sponge bobs pineapple, they will be able to play with his furniture and other things that are seen on the show.
Kids will also be able to splash and play in squidwards and Patrick's house.
Guests will be able to eat at the krusty Krab. The restaurant will serve crabby patties and fries.
This is part 1 of the nicktoons splash ground


Fariy World Splash slides
Kids will race down the rainbow to fairy world on the splash slides.
kids also splash and play in the wand rider pool.
the pool does a magic water show evry night,like world of color.
pt.3 soon
Attraction location- USF (it would replace curious George)
The setting for this kids play area is the home of everyone's favourite Sea sponge, Sponge Bob Square Pants.
Sponge bob- the focus point of the attraction would be a 10ft tall recreation of Sponge bob Square pants, every 2 minutes water shoots out of his sponge holes in a random pattern
Patrick's Rock- Patrick starfish's home, a big rock is a 7ft tall rock with Patrick sitting on top, his Starfish arms are slides that drop into a pool surrounding the rock.
Squidwards's tipping buckets like Curious George shooting at targets with water cannons will tip over these 2 giant buckets that squidward is holding.
Sandy Bottom's beach and fountains the crazy squirrel Sandy has found a beach with fountains that shoot up in the air (like the fountains in epcot and DD)
Krusty crabs cart buy crabby patties and other food items
Gary the snail's shop- Even sponge bob's pet snail Gary is getting in on the action with a shop filled with Sponge Bob gifts.
there would also be double changing rooms so parents can get in and out with strollers etc
I'm rushed for time this week, so my attraction isn't so hot. However, you better believe it's gonna be filled with pre-hysterical puns.
Premise
Let's face it - Chester & Hester's Dino-Rama is a real Tyranno-snore-us Wreck. That's why it's time to scrap that fossil and turn the land into something worthwhile. Can it be done? You bet Jurassic can.
Location
Blecch. Someone hit this thing with an asteroid. What fail-aeontologist at Disney came up with this fossil, 65 million years in the breaking (or, in Primeval Whirl's case, braking)? The latter half of "Dinoland, U.S.A." must stand for "Unbelievably Sh*tty Attractions". It's time to take Animal Kingdom's newest land from Cretaceous to bodacious. Reptiles with style.
Theme
Dinosaurs will still be the focus, though the land will be far from arid. Rather, it will feel rather tropical, with the hot concrete and steel structures giving way for palm trees, oases of water, and the artificial smell of sea salt in the air. It's going to be wet, so ladies are advised not to wear white tricera-tops.
Adventurers can wander through the back of the playground where they will find a boardwalk to a beautiful swamp.
In the back of the swamp, surrounded by alligators and exotic plant life, guests will find a modest hut. Here, they can relax on hammocks, benches, and toadstools while enjoying a refreshing cocktail served from the hut's bar.
For a Dino-mite view of Animal Kingdom, guests can escalate the treetop tower.
Water Elements
Sorry, I got off topic there. This is supposed to be a water playground. The big brontosaurus that currently resides over Dino-Rama will remain, though he will be redesigned to breathe cold vapour onto guests. Knowing how guests drool over the water-squirting AT-AT at Hollywood Studios, I'm sure they'll love this.
The main playground structure will be themed as a treetop village.
Yeah, kinda like that one above, but with more water. Lots more. There will also be a waterfall behind the main structure.
Children will be able to climb through the treetops and through the water elements, though the large waterfall is strictly there for aesthetic reasons and is off limits. However, there are plenty of water elements in the playground, including a dinosaur ribcage that sprays mist on its underside, similar to the one below but taller, much longer, and spraying mist.
And, of course, what dino playground would be complete without some playful dinosaurs? Behind the tree fort and in a small lagoon, the head of an elasmosaurus intermittently pops up and sprays guests with water.
Many geysers protrude from the ground, spraying guests periodically.
And a large volcano goes off every 10 minutes, complete with fog and red lighting effects.
Yes, that is the volcano from the Polynesian resort. There are also interactive water elements, such as water cannons children can sit on to spray each other.
And, of course, the infamous water bucket. The bucket, however, would be a T-Rex skull, with its massive jaw acting as the water trap and eventually opening up and spilling massive amounts of water onto guests.
For guests that want to dry out after their wet encounter, a heated cave with high velocity gusts will be located next to the attraction.
Location: Hershey Park
Premise: Willy Wonka not only opened his factory for touring guests but now has opened his private water playground to one and all! The thing is Willy Wonka decided to make this a permanent place for everyone to enjoy. So even though the water playground looks tasty and edible its not! So he has asked that if there are any Augustus Gloop's out there please don't eat but play and have fun or you will break your teeth!
Playground: The playground will look like and out door version of the Chocolate Room. Here's a video of what it looks like: The Chocolate Room.
The playground will include many of the candy elements as you see in that room. The "candy" will actually be water cannons and other water affects. For example there will be "Candy Cane Cannons", "Laffey Taffey Slides", "Gobstoppers Big Balls" (like what they do on ABC's Wipeout) and many other candy elements.

The "candy" will also be used as benches, tables, chairs and other various furniture and stuff.
Also we cant forget to the infamous chocolate river doubles as lazy river where you can grab floatable "Wonka Bars Rafts" and go around the whole playground. Don't worry the pipes are not sucking up chocolate from the river today! I think?
There will be 6 "Laffey Taffey Slides" for kids and 6 larger "Chocolate Pipe Slides" for older kids and adults.
There will be a large bucket of water that will spill on the main area which Wonka says that the water helps keeps the candy cool and help it keep the candy from melting but I think he just wants to dump water on people!
Candy grass (astro turf) helps guests stay on there feet and helps with the keep the theme but also underneath certain area will be traps which will spray guest when they walk on it.
The Oompa Loompas are up to trouble again and hid the Golden Tickets here too! But this time when you try to pick it up or push the tickets you will get wet either from the front, behind, from the sides, above or even below! Some of them will look like they don't do anything but others in the park will feel its effects!
Well I'm not sure what we should do now. Should we eliminate one contestant. Or should it still be two...hmmm. or maybe zero since TH dropped out. Hmmm Decisions, decisions. Well I think to be fair, we should still eliminate two contestants. The challenges will not change, except for the amount participating in each. Just as a note for Neil, Nolan, and TH, you will not be voting in the final round since you did drop out. Sorry.
Dan, Im liking the continuity of the willy wonka theming!
Nick, we still await on you...You will have only until tomorrow to submit your idea.
Water Thrill ride are a staple of many theme parks of today. The common types of rides include river rapids, shoot the chutes, and log flumes. Some of the most famous include Splash Mountain, Journey to Atlantis, and Jurassic Park: The Ride. In this challenge, you will be creating a water thrill ride for a current theme park that can live up to Splash Mountain's standards. Keep in mind that you will probably want to utilize audio animatronics and a descriptive theme in your water thrill ride. Also, include the name of the attraction, the park it will be at, the number of drops your ride will take, and any special effects. Be sure to not make it a flop like Kali River Rapids!
Time to bring some themed family fun to SFMM! This ultra water-plex features 8 slides, water cannons, and the ultimate, water splash down!
Sylvester's Spin- This black and white bowl slide features a short 20 foot drop into a large bowl with Tweety in his cage in the middle as Sylvester tries to get Tweety! That crazy Puty-Cat!
Marvin's Spaceship- This second, enclosed family bowl slide has all sorts of neat laser lights inside, with Marvin Martian standing on top!
Elmer Fud's Rabbit Season Twist- This twisting water slide run features two slides: a brown one (Elmer) and grey one (Bugs) that ends with a big splash!
Taz's Twister- This wild funnel slide is also fun for the whole family as you join Taz on a wacky and wet spin!
Wile Coyote VS Road Runner- This racing slide lets you choose your slide as you race to the finish to see who wins!
Porky's Plunge- This one is not quite for the little ones as you plunge 50 feet straight down to the bottom!
Lola's Lazy River- This Looney Toons themed lazy river features all sorts of themed areas, such as the tunnel of love where Pepe the Skunk makes an appearance, and Bug's Rabbit Whole where you meet Bugs!
Daffy's Big Bucket O' Water- This large water-filled bucket features Daffy Duck clinging to it only to let go every few minutes to splash everyone within reach!
With all of this fun, you may need a whole other day to reach the rest of the park, because you won't want to leave Looney Toon's Splashtown at Six Flags Magic Mountain!
Commentary:
Andy: you're not in the competition but i loved you playground. That would be sooooo much fun.
Adam: I really like your idea but the appearence might ward off too many people.
James: I like the idea but it kind of sounds like a water ride with a splash area next to it. Still great idea!
Justin: I like your idea a lot and think it would work well at KD.
Anthony: One of my faveorites! i think the idea worked really well. I thought about doing something similar to that(except without the retaw(love it) and the slide types.
Tyler: Are you done? if so, i think it would be alright except where would it be and maybe adding aditional mini sections would be better.
Joshua: Love it! The splashing seasaws! The swings where you jump into a brown pool! Love it! My favorite of the year! ;)
Hannah: I really like your idea but some really young kids(u4) might not like it.
wait wait wait...Joshua?: a minor addition would do well to the water playground i guess. ok, i like the idea a lot but i think the area can be put to better use. Best presentation though.
Dan: One of my favorites! i like every aspect of it.
Nick: great idea! one of my favorites. a few more details on the actual areas would be better.
You all did a great job!
Pretty smart if you think.
David- I thougt it worked really well. I liked the reasoning behind having a water playground here in Busch Gardens.
Adam: While I thought the theming was superb and extremly original, I thought the placement in Typhoon Lagoon was a bit weird.
James: The theme worked great and I liked your approach to the water playground. The backstory was excellent as well as the placement. The car was was a very useable theme to make a water playground out of! As David stated, sounded a bit more like 2 attractions than a playground.
Justin: Liked the idea, could have used a bit more detail and theming however.
Anthony: Again a really good idea, but the lost civilization theme sounded a bit weird at Typhoon Lagoon. Really liked the backstory and theming!
Tyler: I just didn't get it. Not sure why there were 3 unrelated parts to the water playground. Water shows and restaurants should not be included in water playgrounds. Sorry
Hannah: The Spongebob theme worked really well with a water playground. Much better than Curious George. Again, I did not want to hear something about a shop however.
Joshua: Probably the truest water playground. Thank you for someone who completely understood. The effects looked great and good riddance to Chester and hesters! Would be a great addition to Dinoland! One of my favorites.
Dan: My favorite of the week! Loving the continuity with Willy Wonka. Sounds like a really great playground. You also understood what a real water playground was with a bucket. While you will still be in the poll this week, immunity is granted to you regardless of your position in the poll!
Nick: Great concept, however quite a bit of slides were used. Again, liked the use of the water bucket. A lazy river is a little weird to be included in a water playground however.
The poll has been submitted. Hopefully it will be up tomorrow.
But, I just have to say:
-there are many water playgrounds with lazy rivers surrounding them
-Too many slides? Never heard of such a thing! ;D
My personal favorite was the Oil Rig area. I was thinking something along those lines!
I forgot to mention something regarding mine...
In addition to updating and improving Dinoland, I thought the Animal Kingdom was an appropriate spot for a water playground because it lacks children's attractions and lands (see the table). With a water playground, children could blow off steam at a park that is somewhat geared towards adults.
isnow open
.
pt.3
IN THE NICKBLAST AREA GUESTS CAN EXPLORE JIMMY'S LAB,THAT IS WERE TYHE TIME MACHINE WATER SLIDE IS LOCATED,THE TIME MACHINE IS UNIVERSAL S VERSION OF THE BRAINWASH AT WET N WILD.ALSO THERE IS THE AQURIUM,THE AQUARIUM IS AN INDOOR LAZY RIVER THAT IS SURRONDED BY GLASS WALLS,THIS IS LIKE SHARK ENCOUNTER AT SEAWORLD
There is a great new site mostly about the two new Cayman Islands dolphin parks, and awareness about the capturing process invloved there and at every other captive park/prison:
http://www.caymandolphinpark.com

The reason why AK is so hot is because all the plant life at the park. As with plants it soaks up sunlight and traps the heat low to the ground which affects us!
Where's a climate scientist when you need one?