Theme Park Apprentice 2 Challenge 8: Hotel
Final 4
You may NOT submit a hotel with a theme that is the same as a planned hotel (there are many that Disney had) or that was submitted last year. Be original with your theming, there are plenty of different themes yet to have been used and the possibilities are endless. If you are stuck or confused about anything in this challenge, contact me or feel free to look at the designs from last year. Amanda Jenkins, Wok Creative, Nick Markham, and Anthony Murphy all submitted excellent ideas. In addition, my own idea is on there as well, along with Camille Kirk' and David L's ideas.
As always, you must post by Sunday

I do want to reserve the right to use Harry Potter for a theme. Thanks!
"To tell you the truth, more things of importance happened to me in Marceline than have happened since—or are likely to in the future"
--Walt Disney—
This quote from Walt Disney himself will appear before the front doors of Disney's newest hotel. This moderate hotel, based on Walt Disney's Boyhood home of Marceline, MO, will be situated in the Magic Kingdom Resort area. From this town, a town which was known as a hub for trains, Walt Disney found his love of trains. So, to honor the man, this hotel will be train themed!
The lobby will look like a train station with mock up trains coming though the walls as if they are parked and ready to go. During every hour, a train will toot its horn to call the hour with smoke coming out of its stack. Here will be the gift shop and restaurant. There will be a pool right behind this building called "the Ol Swimmin Hole" with tire swings and natural looking pool amenities.
Now, for the big reveal, my hotel has no floors. What you say? Nope, instead, you will be staying in rooms that are traincars! Guest rooms will be a traincars in a line, but inside, it will look very similar to a standard Disney hotel room with carpeted floors, tv, and a regular bed. The inside will be themed like a train with a picture of Walt Disney on his train in each room (not enough photos of Disney, in my opinion). The pricing will depend on how big of a room, er, traincar you will need. The "studio" will be half a traincar, regular will be one traincar, and deluxe will get two traincars. There will be three "lines" of rooms: Santa Fe, Atchinson, and Topeka, which are all lines that went though Marceline in Walt's Childhood.
The restaurant will be called "Walt's" and will feature cusine from Walt's native Midwest including Chicago and Kansas City and California. There will be prime steaks, chicken dishes, and fresh fish. Here is some items on the menu:
Kansas City Strip Steak
St. Louis Style BBQ Ribs
Fresh Perch
Italian Beef
Stockyards Chicago Style Filet Minion
Pounded Breaded Chicken in Lemon Sauce
Corn on the Cob

As for the shops, there will be two in the lobby. The first one will be a General Store that will sell some groceries, apparel, and pins, much like every other resort at Walt Disney World has. The other one, will be called The Train Stop which will carry model trains made by manufactures such as Lionel and others, but some trains in there will be made especially for the Walt Disney Company including Walt's Favorite Trains, The Magic Kingdom Trains, and special Disney Christmas trains. There will also be less expensive little toy train sets for kids to play with including a monorail set made out of plastic.

Universal Studios Florida has seen more and more of their visitors staying in the relatively inexpensive hotels/motels that surround the theme park, and has decided to go after that lucrative market with the opening of their newest, largest and most family-friendly on-site resort yet. The Starlite Family Resort will take guests back to the nostalgic days of the 1950's and early '60's
with all of the modern conveniences that today's families expect and demand. This value-priced family fun center will attract families away from International Drive and into the amazing world of Universal Studios Florida.
Located on the large undeveloped area next to the Royal Pacific Resort, The Starlite complex will be composed of three main divisions: the Sunset Motel, with nearly 800 rooms; the Sunburst Entertainment Center, with a wide variety of activities for the entire family; and the Starlite Drive-In Theatre. Each of these areas will be designed to visually immerse guests in that by-gone era, to provide activities that entire families can share and experience together, and to allow more people to economically enjoy the many benefits of staying on site at Universal Studios Florida.
Guests will have a wide variety of rooms to chose from
but all will be decorated in the style of the 1950's and early 1960's
That is where the similarity ends. The rooms will be larger than those relatively small motel rooms were, and will be provided with wi-fi computer access, digital room-temperature controls and more high-definition television channels on larger flat-screens than our parents or grandparents would ever have imagined. Many of these rooms are suites, so that parents and their children can have separate sleeping facilities. Rates for a basic room, one queen bed, will start at $100/night, and will go up to $600/night for the Eisenhower Suite, a four-bedroom complex with sitting room and private balcony. Many rooms will have small efficiency kitchens, and all will have the now-expected mini-fridge and microwave (all carefully designed to fit in with the retro design of the room). Elevators will be available to all floors, but there will be no more than three floors in each section. Unlike many motels, there will be no front-of-door parking, but parking lots such as at other Universal Resorts will be used.
Starlite guests will not want to spend much time in their rooms, though, when they discover the many activities offered by the complex. The Sunburst Entertainment Center will house two restaurants, the Sunset Dining Room and Cocktail Lounge and the Dog 'n Suds Drive-In Diner; The Bonus Game, a pinball arcade with one of the largest collections of pinball machines to be found anywhere; the Stardust Roller Rink, a roller skating dream for all ages; Woolworth's Five-and-Dime, a store specializing in retro and nostalgic items from America's past; and Corner Grocery, which sells a small selection of grocery and personal items for guests' convenience.
The Sunset Dining Room and Cocktail Lounge will be the fancier, sit-down restaurant
It will be designed like the fine restaurants found in the better hotels of the past, and will feature a nostalgic menu that will make us wonder why these wonderful foods from our past are no longer popular. Such tasty entrees as Chicken a la King, shrimp cocktail, Chili Con Carne, chicken croquettes and curried pork chops will be featured at prices starting at $10.95 up to $24.95 for a charcoal-grilled steak. Desserts such as Crepe Suzette, Cherries Jubilee and Bananas Foster will bring a spectacular finish to a nostalgic dinner
The Cocktail Lounge will offer featured classic-but-now-forgotten drinks such as the Old Fashioned, Singapore Sling, and Tom and Jerry (along with a complete selection of more modern drinks for the less nostalgic guest).
The Dog 'n Suds Drive-In Diner will have both indoor and outdoor seating areas available. Indoors will be like the typical diner, with lots of stainless steel, laminated counters and neon signs
Outdoors will be permanently parked vintage cars with tables installed to make them more convenient for the diner,and picnic tables will be available, also. The menu will be exactly what you expect from a drive-in restaurant- lots of burgers and fries
milk shakes
and of course a wide choice of hot dogs and root beer
(it is called Dog 'n Suds after all!). A meal such as a burger, fries with cole slaw and milk shake will average about $15-$25 per person. Servers on roller skates will complete the feeling of being back in the 1950's. This will be a "dry" restaurant.
The Stardust Roller Rink brings one of America's favorite family activities to Universal's Starlite Resort with a huge and beautifully decorated wooden skating floor. Skates are available for rental and lessons are offered for all levels of skaters, from beginners to seasoned veterans. Popular skating music from the 50's and 60's is played nightly by a live DJ, and as always, a concession stand is available.
Woolworth's Five and Dime will sell an amazing collection of nostalgic items such as toys, candies, and games, along with Universal Studios souvenirs, shirts and collectables, and items featuring the Starlite logo. The Corner Grocery will offer a limited supply of fresh, frozen and canned foods, snacks and toiletries for those guests who wish to prepare their own meals, have a late-night snack attack, or forgot to pack their toothpaste. The Bonus Game Pinball Arcade
offers dozens of old-fashioned and modern pinball games for all ages, along with pool tables and foosball games.
There are two parts of the entertainment complex not inside this building: the swimming pool area and the miniature golf course. The swimming pool will not be heavily themed like the fancy designer pools of other, more expensive resorts, but will be your basic large oddly-shaped swimming pool of the 1950's
nearly Olympic sized but without lanes, with a separate deep pool for high diving and a large kiddie pool for the youngest guests. There will be slides, an area for pool basketball, and several large hot tub pools. One area will have a smaller adults-only pool and hot tub area.
There will be hundreds of tables and chairs surrounding these pools for sunning and relaxing, a large grassy area for those who prefer to lay out on the grass, and a snack shop selling cold beverages, frozen treats and basic hot foods such as pizza and hot dogs. A sand volleyball area and playground for children will complete this outdoor funzone.
Miniature golf
one of the most popular family activities of the 1950's, reaches new heights of fun and challenges in the Golf of Florida Mini Golf Course, an eighteen-hole course loaded with water hazards, uphill shots, slowly-turning windmills, and just about every other traditional challenge that a miniature golf fan could dream of. Beautiful landscaping makes this one of the most attractive spots in the entire Starlite Complex.
The Starlite Drive-in will be the most distinctive feature of the hotel. This will be a full-sized outdoor drive-in movie theatre- with one difference. You can't drive your car there. Instead, several hundred replica cars of the 50's and 60's, both convertibles and sedans, will be permanently parked there, lined up just like in one of the hundreds of drive-ins that dotted the country then and that still exist in many places around America today
Guests can reserve one of these cars ahead of time for a nominal fee, or can instead find a seat on one of the hundreds of park benches provided. As at any self-respecting drive-in, a children's playground with swings, slides, etc. stands in front of the screen, low enough to not block the view but allowing parents to watch their children while they go play if they get bored or antsy during the show. There will be a different film shown nightly from the Universal Studios collection, always a film that could be watched by a family audience, along with one or two classic cartoons and a few previews of upcoming Universal Studios productions. A concession stand
will provide all of the traditional snacks to keep the audience happy, from popcorn and candy to pizza and nachos.
The Starlite Family Resort- welcoming families large and small to stay economically at the most exciting theme park complex in the country, Universal Studios and Islands of Adventure in Orlando, Florida!
And just a reminder to all contestants from the top 8, that you will be included in the finale vote.
Jurassic Park Resort
The newest hotel coming to Islands of Adventure would be the deluxe hotel, Jurassic Park Resort. Jurassic Park Resort would be Universal's take at Disney's Animal Kingdom Lodge.
The resort would be a 2 story hotel, and would include a grand pool, restaurant, and a gift shop. The resort would accomodate 1000+ guests at a time.
Based on the hit 1993 film, Jurassic Park Resort would be shaped in a horseshoe, similarly to the Animal Kingdom lodge, with different sections for different dinosaurs, in this case.
Since dinosaurs are no longer around, instead of using frog DNA to try to make dinosaurs, this hotel would use Animatronic dinosaurs, plus the relatives of dinosaurs, like alligators and other reptiles.
The rooms would come in these packages:
• Standard Room with Standard View-$200
• Standard Room with Open Field View-$320
• Deluxe Room with Standard View-$400
• Deluxe Room with Open Field View-$520
• Jurassic Suite-$1200
Each room would have bamboo-style walls to give it a tropical feel, 2 queen sized beds, a kitchen (with mini fridge, sink, microwave, etc.), a bathroom with shower, couch, and table with 4 chairs.
The views listed above are as follows:
The large open circle in the middle is the Open Field View. In this view, you can find all the different reptiles/Animatronics, including T-Rexs, velociraptors, triceratops, (all Animatronic), along with alligators, reptiles, birds, even sharks.
Standard views are special to one animal. For example, one view may have only alligators, while another may have only velociraptors.
The Jurassic Suite is a large version of the Deluxe Room with Open Field View. It includes everything listed above, plus guests get a chance to go out and learn about the animals with trainers. They get to interact with the alligators, birds, and even the Animatronics, which would be realistic, like the triceratops at the Islands of Adventure segment.
The pool at Jurassic Park Resort would be shaped in the head of the T-Rex in the movie's logo. The pool would be nice and large so it could accommodate many guests. The pool would have palm trees surrounding it to give it the tropical feel, and would have chairs for those who want to sunbathe.
The restaurant at Jurassic Park Resort, Jurassic Café, would feature dinosaur themed foods, such as:
• Brontosaurus Burger
• T-Rex Chicken Tenders
• Hadrosaurus Hot Dogs
• Megalosaurus Macaroni and Cheese
And other stuff like that.
The gift shop at this resort, Extinction, would have different dinosaur memorabilia, like:
• Dinosaur plush dolls
• Copies of all 3 Jurassic Park movies
• Dinosaur models
• Fossils
And other stuff along the lines of that.
Tim, I did not see where it said do not make it based on a planned hotel. Does Animal Kingdom Lodge count? Sorry, I didn't have time to make a whole new hotel, so I had to stick with this. Hope it's ok.
Hogwarts Castle Resort for Muggle's
You've gotten a tour of Hogwarts and the surrounding area. Gotten a tour of the Hogwarts grounds via Harry, Ron and Hermione while being chased by Death Eater. Gotten to ride Dragons and Hippogriffs and coming in 2016 learn to fly broomsticks! Now its time to rest and where do you go?
Well the Professors wish to extend invitations to you and family and friends to stay in an area specifically created for Muggle's without leaving the Wizarding World.

The resort will redside right next to WWOHP and there will be a seperate entrance for those guests staying in Resort. This is so that if people want to see the Resort then they will need to make a reservation and the privacy and safety of the guests staying in the resort. This will a deluxe resort and the pricing will reflect this classification.
The Resort will have 5 buildings including (obviously) Hogwarts Castle, Gryffindor, Hufflepuff, Ravenclaw, and of course Slytherin Muggle House.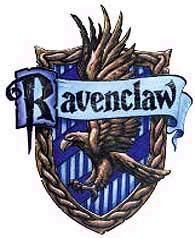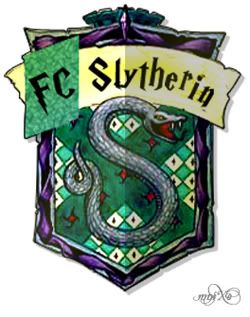 Each House and individual rooms on the House, will be decorated with the colors and styling of each individual and unique House. Each House will be 4 levels high and hold 50 rooms on each level.
The Sorting Hat will be used to to sort Guests into appropriate House and subsiquent room.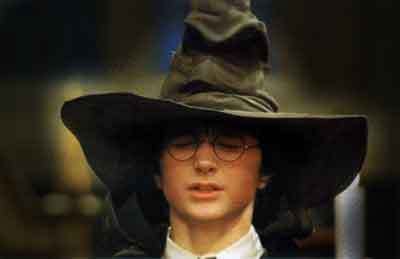 There will be 4 specialty suites in the resort. These are The Founders Suites and in dedication to the 4 founders to Hogwarts School for Wizards. The names of each of suite are called Godric Gryffindor, Salazar Slytherin, Rowena Ravenclaw and Helga Hufflepuff and I think you can guess where they are located! Each suite is decorated with the artifacts, pictures and history each founder and how they left it when they died. These rooms will be 2 stories, have personal butler, and have a great view of Hogwart Castle.
The Great Hall is the restaurant of the resort and is found in the main building: Horwart's Castle. The food found in the restaurant will be typical British foods and what you see in the movies. Even though this is only brought out during celebration events Butterbeer will be served here for those you want to try some.The Halls' ceiling will have images on it just like the movies and books and will have the sky on it. Depending on the time of day the sky will reflect either if its day or night and what time of weather there is actually outside!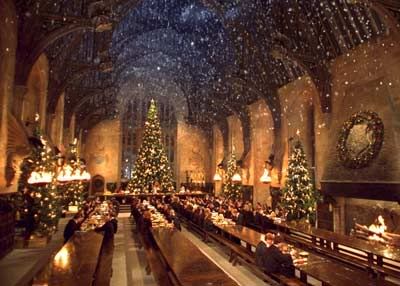 The profecessors have reluctenly opened a gift shop for the visiting Muggle's and have brought in a little of everything from the Wizarding World including Dervish and Banges magical items, from Zonko's Joke Shop and play things and items to use on others, and other things you would normally see at hotel gift stores.
Anthony: I found your resort to be the most chamring, creative, and original. I thought the idea of taking Walt's early life and putting it into a hotel form was marverlous. Without a doubt, I am sure he would feel at home at this resort. Wonderful idea, and my favorite this week.
James: I liked the theme of your resort, but was a little confused on some things. I don't think your hotel portion should be called a motel, as it would distract visitors in my opinion. Also calling it a motel, contrasted with your fancier, fine restaurants that your placed here. I did however, think the activities such as the roller rink and drive in were great.
Andy: While being a little similar to the concept of AK lodge, you still madfe your idea original by adding in dinosaurs. I thought it was cool that you made the first resort with aas.
Dan: I liked your idea, but I kind of wish you looked at last years ideas. I submitted a similar idea myself. However, your idea was certainly more detailed and decriptive than mine, and the pictures were a great addition.

Poll has been submitted, and will hopefully be up today!
And I realize that the poll is now closed, unfortunately, it seems there is a bit of a problem. While it specifies James getting only 24% of the vote, the others each have 25% each. So that equals out to only 99%, not 100. I know this problem has occured before, but never like this. It has occured when the lowest was like 8%, but the next person had 10%; distinguishable enough. However, this is a baffeling problem. I will get back to you on my response what will be happening tomorrow.
So easy, none of you are fired just quite yet. One of three possibilities will happen!
Option 1 was to take the vote as it is, and eliminate James.
Option 2 was to use the tiebreaker, since technically the vote accounts for 99%. The tiebreaker that would be used would be looking at the previous weeks, and eliminating the person with the fewest votes. That would be Dan.
Option 3 was to cancel the vote, and move all 4 of you to the next round. I would have to decide on another challenge after this one however.
Now from what I understand, something "funky" was going on with the voting. How can I possibly eliminate anybody after hearing there being a large skew in votes? So I've decided to opt to take option 3. There will be a new challenge next week, before we do the holiday world challenge, or possibly after since I think the holiday world challenge is a fun one.
I will have everything sorted out in a few hours.
Thanks for sending me your birthdays, but it was just weird that way. So i randomly assigned people to holiday themes, based on the order they responded with their birthday. Anthony, you received Easter for your theme. James, you receieved New Year's Eve. Dan, you receieved St. Patrick's Day. And Andy, you received Valentine's Day.
Ideas for a final three challenge would be appreciated!!!
-Design a new land for Animal kingdom(no Beastly Kingdom, but australia, artic, and north america are still open. South america is already covered by Oasis and Discovery island since a whole lot of the animals in these lands are from South America.)
-Replace Chester and Hester's Dinorama
-Redesign a park: redesign a various not doing well(somewhat) theme park. Options could include Walt Disney Studios Paris, Hard Rock Park, Cypress Gardens, DHS, DAK, Six Flags Astro World, Six Flags St. Louis, Hong Kong Disneyland, Coney Island, or any others.
-Design a different Harry Potter World for USH
-Expand Disneyland's Frontierland
-Design a new version of the Fantasyland Expansion(while not going over board by doing something that's take 1billion dollars)
Or you could add any of these to next season.