Theme Park Apprentice 2 Challenge 9: Holiday World
Final four part 2.
Anthony, you received Easter.
James, you received New Year's Eve.
Dan, you received St. Patrick's Day.
Andy, you received Valentine's Day.
Now I did this random assignment to fairly give everyone a theme, since we are restricted with the use of themes this week. If you want to, you can trade themes with someone if they do agree.
Deadline is still Sunday.
New Year's Eve at Holiday World, Santa Clause, Indiana
The crowds gathered in Times Square are all excitedly watching the large digital clock and the beautifully-glowing Waterford Crystal Ball hanging high above One Times Square. The clock is counting down the last seconds of 2011. People are wearing party hats, blowing noisemakers, and proudly sporting the "2012" silly glasses that are sold by street merchants to the excited crowd. Finally the countdown reaches the ten-second mark, the ball starts its descent down the tower high above the crowd, and the chant begins:
"Ten..Nine..Eight..
The entire crowd is chanting louder and louder. The Jumbotron Screen flashes the numbers to the crowd bigger and brighter with each number.
"FIVE..FOUR..THREE!..TWO!!...ONE!!!..HAPPY NEW YEAR!!!!"
The ball reaches the bottom of the tower, a brilliant "2011" lights up on the top of the building, fireworks erupt in the sky, cannons blast confetti over the crowd, and the sounds of "Auld Lang Syne" fill the canyon of towering buildings and brilliantly-lit signs. It's New Year's Day, 2012!!!
But wait a minute. It's June. The time is actually 2:00 p.m. And we're in the middle of rural Indiana! What is going on?!
This is New Year's Eve, the newest and most unique land in the most unique theme park in the world, Holiday World in Santa Claus, Indiana. Located in the large undeveloped area south of Christmas, east of the parking lot and across the road from the rest of Holiday World, New Year's Eve will be accessed from Christmas via a subway under the road. The entrance from Christmas will look like a smaller version of the facade of Grand Central Station in New York City, decorated for the season but with plenty of signage to attract partiers...er...visitors to enter.
Visitors will discover that they are at the entrance to a New York City subway station. Stairs, escalators and elevators lead visitors down to the station level under the road.
This is not a working subway, but will be designed to look like the large stations where riders in New York change subway lines and buy tickets. This large open area, white-tiled and well lit, will act as an introduction to New York City
Here visitors will find a New York City taxi on display, a full-sized replica of the famous New Year's Eve ball, and probably the most poignant display, models of the original World Trade Center and the new World Trade Center and Freedom Tower complex being constructed on the site. Posters of Broadway shows now playing will be displayed and perhaps a musician will be sitting along the wall, playing his guitar and singing. Welcome to New York City!
Visitors reaching the far side of the subway station will ascend the stairs, escalator or elevators and find themselves in Times Square at night. How? It's 2:00 in the afternoon?
The entire New Year's Eve area of Holiday Land is indoors, located in was could best be described as a massive sound stage, and the time here is always between 11:00 p.m. and midnight. The actual Times Square covers dozens of blocks- hardly practical in a theme park- so this version is inspired by its look, feel and general layout. Times Square is not "square" but actually a very elongated hourglass shape where Seventh Ave. and Broadway cross, and Holiday World's version will follow that hourglass shape. It will extend about two blocks on each side, with 46th Street being the cross street where the "hourglass " is the narrowest. Visitors will enter it from the bottom of the "hourglass", looking "south" towards One Times Square and the New Year's Eve Ball at the top of the "hourglass". The sides of Time Square will be lined with buildings inspired if not perfectly copied from actual structures, but built with forced-perspective to appear to be hundreds of feet high and soaring into the sky. There will be no vehicles for pedestrians to avoid, except for a parked taxi or two and an NYPD cruiser parked for security (and atmosphere). Every building will be brilliantly lit with thousands of colorful LED signs and floodlit billboards advertising Broadway shows, businesses and hotels, just like the "other" Times Square in New York.

The first attraction visitors will find on their left is the ToySworld Store, a huge glass-walled structure containing an icon of the real Times Square, a full-sized working Ferris Wheel. This beautifully-themed attraction has gondolas that seat six people, three on each side facing each other, and each is decorated like a different classic toy. One might look like it is constructed from Tinker Toys, one from an Erector set, another like a Barbie sports car. The loading platform will actually be about two stories underground, and four floors of toys for purchase and demonstration will surround the Ferris Wheel on three sides. The fourth side will be the flat side of the wheel facing the windows and Times Square. The queue for the Ferris Wheel will contain a toy museum, featuring antique and classic toys from across the years.
Across the Square from the ToySworld Store will be found the "Time for Treats" candy store, inspired by the M&M and Hershey Stores in the real Times Square. Several floors of candies from all makers, including Mars, Hershey, Nestle, and finer chocolates like Godiva will be available, along with candy-themed novelties, shirts, hats, and gifts. An ice cream parlor completes the temptations to be found in this delicious store.
Next to "Time for Treats" is Maxie's Deli, a recreation of the famous delicatessen found in the heart of Times Square. This full-service sit-down deli is just what you would expect from a New York eatery- loud, a bit crowded, but offering wonderful deli sandwiches, salads, and cheesecakes to die for! A small sample of their menu includes:
Foot-long hot dog with fries $8.95
(with potato pancake extra $1.00)
Deli Sandwiches (1lb) meat your choice of:
Hot Corned Beef, Hot Pastrami, Hot Brisket, Turkey, Chopped Chicken Liver, Rare Roast Beef, Ham, Salami, and more $12.95 (with cheese extra $1.00)
Rueben Platters $23.95
Salad Platters $12.95 to $23.95
Cheese Cake, Plain New York-Style $7.95
Fruit or Flavored Cheese Cake (any of twenty varieties) $8.95.
This is just a small sample of the extensive menu to be found at Maxie's Deli, a New York City and Times Square Landmark.
Across 46th Street from the ToySworld Store, on the top left-hand side of the "hourglass" is the ABC Studios, with the famous LED Ribbon of Lights running current news headlines and sports scores. All of this is under a special arrangement with The Disney Company, who owns ABC and who's Imagineers designed the original facility in New York. The Disney Store has a small outlet here, the first time that Disney and another park have partnered in this fashion.
The southeast side of Times Square (the top right of the "hourglass") is occupied by Madame Toussaud's Wax Museum, a new division of the famous wax museum started in London and now a major tourist attraction in New York. Here visitors can see amazingly realistic recreations of pop stars, historical figures and sports heroes, and here, in honor of the people who made Holiday World such a special place, will be a tribute to Dan and Pat Koch. This will be a walk-through attraction, and the celebrities will be changed every year from the extensive collection of Madame Toussaud. There will be no additional fee to enter this museum.
Also found in this block of Times Square will be a souvenir shop, where a large variety of I(heart) NY shirts, hats, and novelties, along with appropriately themed Holiday World items can be purchased.
This brings visitors to the south end of Times Square and the two most memorable attractions of New Year's Eve at Holiday World: One Times Square and PowerBall, a terrifying thrill ride that will challenge even the most hardy riders. First, Powerball:
Riders enter the front door of One Times Square, the building at the center of the top of the "hourglass". Here they enter the queue area which will actually lead them out of the Times Square building (but not outside, as they will always be indoors and will not see the rural area and thus not lose the feeling of being in New York). The best way to describe PowerBall is to imagine a Rotor-type amusement park ride (you remember, the one where you stand against the wall, it spins around and centrifugal force makes you stick to the wall while the floor drops away from you) attached to a drop tower. Riders enter a round chamber, very dark and totally enclosed with no windows, and take their places against the walls facing in towards the center of the room, which is occupied by a large round column. They are seated and safety restraints are adjusted. The door to the chamber is closed and the lights go out. All is dark, except for some tiny LED lights on the central column. The chamber begins to turn, pushing the riders against the seats, but they can only judge how fast they are going by watching the lights on the column and unknown to them, the lights are actually spinning faster than the chamber is, to give them the feeling of turning faster than they are. Also, the chamber is being raised gently up the column to a height of two hundred feet, so while the riders are being pushed against the back of their seats they are also being raised gently up, and the have no idea that they have reached the top of the tower. They have nothing to judge their movement by except the lights they can see on the column in front of them, and those lights are being run to confuse them. Suddenly, without warning, the chamber (still spinning at its top speed) is pushed down the tower. The riders will have no idea how far they are falling, because the lights will (of course) be designed to make it look like they are falling much faster than they are. A series of air-controlled bounces while the chamber is slowing down will bring this terrifying experience to a (probably) slightly nauseating conclusion. Riders will leave the chamber, possibly staggering, and can see and purchase photos of themselves as the plummet from the top of the tower started. PowerBall is NOT a ride for the faint-of-heart or weak-of-stomach!
New Year's Eve is celebrated every hour at Holiday World. Every hour the clock is reset, the calendar page is turned back, and the confetti cannons are reloaded to let visitors imagine joining the thousands of crowded, freezing and probably drunk revelers that jam Times Square in New York every year. At the top of the One Times Square Building can be seen the glistening and glowing ball, made of dozens of cut crystals and filled with thousands of LED lights that can paint amazing colored patterns on the ball (thanks to computer control). Below the ball and the countdown clock is a JumboTron, a huge screen where visitors to New Year's Eve can send out their greetings. A television crew will spend all day interviewing visitors to Holiday World's Times Square, asking the usual questions such as "What's your name? Where are you from? Any New Year's resolutions?"- the kind of banal questions you would expect. Visitors can see themselves on the JumboTron, waving to their friends and being as silly as you would expect and which is so much fun to watch.
As the countdown clock starts to approach midnight, New Year's Eve cast members start to get visitors excited, pointing to the clock, passing out party hats and noisemakers (as free souvenirs) and the television crew gets the crowds worked up, so that everyone joins into the fun of the final countdown to the new year. At ten seconds to "midnight" the ball starts to slowly drop, the JumboTron countdown starts, the crowd joins in, and at midnight the signs for the new year light up, fireworks blaze across the sky (LED lights and special effects, of course) and air cannons blast confetti from the tops of buildings over the crowd. "Auld Lang Syne" is played through the sound system (which up until now has just played background Time Square ambient noise such as sirens, horns honking, and angry cabbies yelling at each other (no obscenities, though!). The New Year is here!
Street crews show up to start cleaning up the confetti and litter, the clock is quietly reset, the ball returns to its original place, and all is ready for next year's New Year's Eve Celebration in Time's Square (which will start in about an hour.) Revelers might want to spend more time discovering the wide variety of activities to be found in this amazing new area of Holiday World, grab a meal or a snack from one of the several hot dog carts to be found on the sidewalks of Times Square, find that hard-to-find toy in ToySworld, or return to Indiana via the New York Subway System. Whatever they decide, they will have enjoyed New Year's Eve at Holiday World.
My main reservations are:
1. I know HW is in business to make money, but this smacks of crass, out-and-out commercialism.
2. New Year's is about a lot more than NYC, and this may be too much of a good thing.
3. I don't see the heartland population being turned on by this faux New York.
4. I'm a freak for good pastrami, but you can do better than Maxie's..that's for sure. Admittedly, it's been many years since I noshed there. But the Stage and Second Avenue Delis FAR surpass it.
But it is a clever concept, and could still get my vote, depending on other ideas.
Coming for Spring 2011 (right in time, actually) is Holiday World's brand new land, EASTERLAND! Come hop with the Easter Bunny into this holiday of the rebirth of Spring.
Attractions:
Hoppity Hop Tower- Situated in the middle of the land will be the thrill attraction of this area which will be a launch tower that sends guests hundreds of feet into the air and lets the freefall back to the ground. It will be themed like giant bunnies that soar to the sky.
Peter Cottontail's Maze- And you thought seeing the Easter Bunny would be easy? Come walk though this egg hunt/ hedge maze on your way to see the Easter Bunny. The maze will be real hedges and decorated with flowers, grass, and springtime foliage. You can do the maze the "easier way" or the "harder way". In the "easier way" you need to find the hidden easter eggs which will give you clues on the right way to go when you touch them. The "harder way" is just using your "bunny sense" and forgetting the egg clues and just going right though it! At the end of the Maze is Peter Cottontail's house where you can pose for pictures with the Easter Bunny himself!
Scrambled Eggs- Step into your own colored egg while you take a spin around inside a giant Easter Basket. Think of it, as Holiday World's version of the teacups!
Restaurant:
The Henhouse- Its Easter brunch every day and every time at the Henhouse! Themed as an old country house, the Henhouse will feature brunch foods found during many Easter Brunches/
Menu
Eggs your Way
Omlettes to Order
Biscuts and Gravy
Freshly sliced spiral ham
Lamb
Frenchy French Toast
Easter Egg Casorolle
Chocolate Egg with Ice Cream Inside
Shops:
Cadbury Egg Factory- Here, you can see firsthand how one of Easter's most popular treats are made right in front of your eyes. If you have never had one before, Cadbury Eggs are chocolate Eggs filled with cream that are very popular during Easter (Clucking Rabbit). Here, cast members will make the Eggs right in front of your eyes and sell freshly made ones to you to eat! There will also be other popular Cadbury Chocolates in there along with Jelly Belly Jelly Beans!
The Basketcase- Come and make and design your very own Easter Basket with the help of some cast members who know the ins and knots of Easter Basket Making. For the older folks, they can learn how to literally make a luxurious and handmade basket for themselves and their families, while the kids can use ready made baskets and decorate them with paint, sequins, and stickers.

SO HOP ON DOWN!


Logo
Location
This was the most difficult challenge I've ever had due to technical problems, mostly because it would not let me add to or edit my first post. Please look at the original post and the above pictures and take them together. Thanks for your consideration of these problems.
Valentine's Day
Love is in the air at Holiday World, because Valentine's Day has arrived!
Lots of new rides would be coming to the Valentine's Day section of the park, including:
Tunnel of Love: a good old classic ride that I always think of when it comes to Valentine's Day.
The ride would be a dark ride through a tunnel, just like the old classic. In the Holiday World ride, there would be a total of 4 queues: one for men going with their wife, one for women going with the husband mentioned before, one for men looking for a couple, and one for women looking for a couple. This would encourage single guests to take a ride. Who knows, maybe they would meet someone new... Inside the tunnel would be lots of colors projected from lights.
Love Launch: The first dueling roller coaster at Holiday World!
This roller coaster would be a standard sit down, steel coaster. The queues for this ride would not be separated like the Tunnel of Love, but it would be recommended that guests sit by a guest of the opposite sex. The ride would start (once everyone is boarded and strapped in, of course) with a very fast launch up 90 degrees. While shooting upwards, the track would twist slightly so the cars are now facing opposite directions. Once at the peak of the hill, the cars would split off and do a loop so now they are racing towards each other, forming the shape of a heart. If you don't understand, click here and watch the very end.
Anyways, after that big formation, the tracks would split separate ways and go through 2 loops, a helix (spiral) downwards, and near the end, the tracks would meet and form a DNA kind of shape (one goes over while one goes under, then vice versa....).
Cupid's Flight: A new thrill ride that lets you soar like Cupid.
Cupid's Flight would be a skycoaster ride in which 2 guests are pulled 200 feet up in the air and dropped so they speed towards Earth at 60-80 miles per hour. The ride would swing guests about 8-10 times.
Valentine's Day would have a restaurant, Cupid Café, that would feature an assortment of Italian foods (Italy seems pretty romantic.....), including:
• Love Lasagna
• Relationship Ravioli
• Passion Pizza
• Sweetheart Spaghetti
and many more! Each dish would come with a salad (optional), breadsticks, and a drink.
Valentine's Day would also feature 2 shops, Be Mine and Lover's Market.
Be Mine is the card shop where guests would shop if they wanted to give a card for that special someone.
The cards would come in 3 forms:
1. Your standard card, a plain card with a message and picture
2. A card that plays a song when you open it
3. A card that says a message that you record when you open it
Each card is personalized with a written message (plus songs or messages, if #s 2 and 3) and a picture of the guests choice. If #2, guests would pick any song to play when it opened. Be Mine would have a large library to pick from. If #3, guests would record a clip of their voice to play when the card is opened (1 minute maximum).
Lover's Market is where guests would shop for other Valentine's Day-related items, such as
• Assorted chocolates (guests could make their own combinations)
• Mini Cupid bows w/ suction cup arrows
• Bouquet of flowers (guests assort the flowers they want)
and many other items along the same lines of that.
VALENTINE'S DAY: HOLIDAY WORLD, SANTA CLAUS, INDIANA
I won't be checking my Powerball numbers until tomorrow, but if I hit it, I just may contract James to oversee the building of that ride somewhere closer to the REAL New York City...then again, it'd be pretty easy at that point for me to move to Indiana so I can be closer to Voyage. WHAT!!!??? And leave my beloved El Toro? I'm so conflicted and confused...
And I would also like to remind everyone to be respectful of workers this holiday season. We are people too. It's is unbeleievable the amount of stuff I see while working at target with parents yelling at their kids, and people getting upset over prices or not having something in stock. I'm beggging everyone on this thread to spread a little christmas cheer and be respectful of the employees you encounter at store like Target, Walmart, Kohls, etc. Unfortunately, we will never get back to that true feeling of Christmas without the commercializtion and obsessision of the holiday. But you can always try. I am positive if you are simply nice to one worker at a store, it will make their day a whole lot better. Thank you for listening and have a pleasant holiday.
Attractions:
The Shamrock
St. Patrick used the shamrock to teach the Irish the Holy Trinity he now brings in a new shamrock to Holiday World.
This corkscerw launch roller coaster will feature 3 loops, 3 corkscrews and 3 cobra rolls. The ride will start off with an intense launch that will go right into its first 2 loops and then head into a cobra roll and into the first the corkscrews and the rest of the ride.
The track will be green and when you pictures are taken from helicopter or planes the track set-up will look like a shamrock.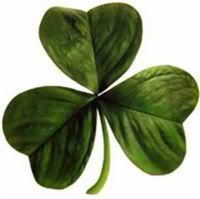 March Madness
Because St. Patricks Day falls in march and NCAA Basketball being so hude I figured this would be a great fit for the area so I have decided to make a Wild Mouse and spinning roller coaster that is a little tamer but wild for people that dont like to be inverted.
The cars to this wild mouse coaster are shaped and themed to look like basketballs and the structure looks like the net and at the top the hoop. The cars will spinning and sometimes "bounce" depending on where they are on the track.

Lucky Charms (Presented by General Mills)
I had to incorporate Lucky Charms Cereal into this are because we all love them as a kid (or still do) so heres your chance to actually play with your food and mom cant stop you!
Lucky the Leprechaun or aka Sir Charms has his Lucky Charms stolen by an evil Witch and so has asked you to help him find and collect them from her!


This will be a 4D shooting game. The object of the game will be while in the cars and shoot the lucky charms which will be "collected" as points. At the end of the ride you see if you have collected the most charms in the vehicle and see you wins!
You move around the rolling green fields, trough streams and gullies, and the coast of Ireland looking for the charms.
St. Patricks Day Parade
St. Patricks Day is best known for its parades that are held all across the country and many many countries and so this will be a daily parade through the area which will include bagpipes and Irish instruments. the floats will feature traditions and displays on what each major city in the US and other countries do in celebration of St. Patricks Day. Including Chicago dyeing there river green during march!

Restaurant
The Gaelic Taphouse
This rustic and quant restaurant looks like you just stepped into an old well used house that the owners just opened there kitchen and rooms to weary travelors. The inside of the house will have low ceilings and wooden floorings and exposed beams just like Columbia Harbour House at the Magic Kingdom.
The menu will be moderately priced and will feature of course a Potato and Leek Soup, Bangers and Mash, Fish and Chips, Sheppards Pie, also another variation of that called Root Pie which has potato, carrots, and other stratchy root vegatable and beef. And there will be a specialty dish of Lucky Charms Cereal!
And then just like the name of the restaurant the Gaelic Taphouse will include a fullservice bar with all the best Irish beers, ales, and whiskey!
Merchandise
The Armoury
Ireland is known for its castles and knights and so now you can own replica and real armour! You buy real swords, shields, metal armour and gear. You can also create your own and unique Irish castle!
Here you can also get you gear for the big day as in "Kiss Me I'm Irish" T-Shirts and other accesories. And of course Lucky Charms Cereal!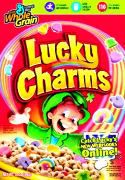 James: Unfortunately, I have to agree with Mike a little on this one. I feel you've placed too much emphasis on New York City, and not enough on New Year's Eve. A recreation of NYC in a theme park is cool and all, but not when the emphasis should be on New Years. New years is so much more than just about NYC, as the nearly the entire world celebrates it. I appreciated the recreations, but I think you should have placed more emphasis on global togetherness, baby new year, and father time. I did however like the fact that New Years is celebrated every hour and the Powerball ride sounded great.
Anthony: I like the aspect you went with this land. Personally, I would have been afraid if you placed any emphasis on the "real" easter. It would be a little hard to create a land about Christianity's most important holy day. Again you charmed me with your proposal and I thought the rides you chose were clever.
Andy: I liked your ride proposals, especially the ideas behind your tunnel of love. I did think you could have expanded a bit on your restaurant, although I did like the Italian theming with the land. The names of the dishes kinda sounded cheezy. I enjoyed the stores, especially the card store. That was a good idea.
Dan: I liked the integration of March Maddness and Lucky Charms into your land. Very good idea! I know you have your parade, but I would have liked to see an Irish step dancing show. The Luck Charms ride was perhaps the best ride this week, and I liked that you used were creating it as a 4-D shooting game.
So I figured that I wanted something that includes celebrations by all people of the world. And so a parade I thinks fits in because 1 its the most popular form of celebration for the day, and 2 I can then add different ways each city or country celebrates the day.
Also Tim, how was the TSO show? I saw it in november and I thought the first part of the show was great but then just got to long towards the end.
I felt that this week was a bit of a challenge because Easter is, for all purposes, still a pretty religious holiday that not everybody celebrates (I have Muslim and Jewish friends that celebrate Christmas, St. Patrick's Day, and Valentine's Day).
I also wanted to stay away from making another roller coaster. After the Voyage and the Raven, all other roller coasters would pale in comparison (no offense to other submissions, but those are two very good roller coasters!)
Let the bloodbath begin.
Like I didnt want to make St. Patricks Day seem to religious and I didnt want to make it too much Irish even though it is a predominatly Irish holiday.
The only thing that popped out was Lucky Charms Cereal and so of course I had to incorpoarate that into my plan but I had to come up with an attraction that fits into the land.