It's time for Twister to go, or be changed at least.
Universal Orlando:
Replace it or change it. It could be like the old back to the future ride. You could be riding in the yellow jeep. Or am I wrong and is the space to little for another style attraction/ dark ride likke I mentioned? Thanks for the comments.
With Springfield rumored to get started in january hard to believe a 4th contruction site going up
But then again 3 might be hard to believe a year ago
Its not the worst attraction in the park nor should it be the next to go... *points at you Fear Factor*
I could see Shrek getting updated but not eliminated as it still is quiet popular. Only way it gets eliminated is if its moved into a dreamworks themed land behind simpsons.
Looking forward to Gringotts and Terminator. I sincerely hope at least Terminator has Express as we know Gringotts will definitely not.
Anyone know if Terminator (Transformers) in Hollywood has Express? I guess I could look it up.
Update: I just checked and it does have Express. You want to hear somethng cool? The badge they show on the website for front of the line access has a round yellow "GATE A" sign on it. I bought that sign on eBay (the one that was actually used in the park from Universal Props) after they remodeled.
It is hanging in my theater above a row of movie posters... (all Pixar animation, by the way) Cars, Finding Nemo and the Incredibles.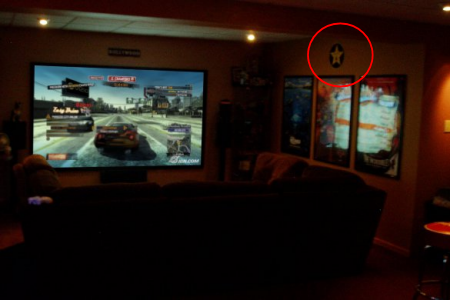 It also has a single rider line as well....
BTW. Any TPI-ers on XBOX Live?
Gabriel- I'm glad you agree too! It is a perfectly good ride isn't it? I enjoy going on a good few times with the family when the queues are down!