Theme Park Apprentice 5: Challenge 5
Restaurants
Your challenge this week is to design a restaurant for your theme park. In your entry, you need to include where your restaurant is located, a sample menu with estimated prices, and a name for your restaurant. You can make your restaurant range from five star cuisine to a smaller restaurant.
All submissions should be posted by July 6th at 11:59 PM, PT.

We truly had an outstanding top 9 contestants this year. I invite all of you to continue posting your ideas leading up to your final theme park if you would like. The creativity is at an all time high this season thanks to all of your unique proposals!
Background Information: This will be the park's premiere quick service restaurant which will be located in the Enchanted Forest section of the park near Wolfsbane. Like the coaster, it will be themed to Once Upon a Time's version of the story of Red Riding Hood. In the show (for those who don't watch it), Snow White's Evil Queen put a curse on all the residents of Fairy Tale Land and banished them to our world. Two of these residents were Red Riding Hood and her grandmother. In real life, Red's grandmother owns a diner and a bed and breakfast along with her rebellious granddaughter. While this location was never mentioned in the series, you might wonder if she might have had a similar location in Fairy Tale Land (or maybe if they finally get back to Fairy Tale Land, she might have opened a new location).
Décor/Theming: Matching in with the rugged forest theming of the land, this restaurant is meant to look like the favorite hangout of hunters and lumberjacks in the area. This is reflected in the cabin-like architecture as well as the scenery objects such as taxidermy animal heads in a "trophy room" and lumberjack equipment mounted on the walls. Both rooms do have views of the forest area and offer glimpses of the Wolfsbane coaster whizzing through the forest. There are also a couple references to other stories mentioned within the park such as a signed portrait of Gaston in the trophy room to the axe used to cut down Jack's famous beanstalk. Granny and Red will also make random appearances in the dining halls and chat with guests (Red might be more flirtatious with male guests and Granny might scold her for flirting on the job)
Service Style: This park will use the MyMagic+ system and which allows two different methods guests can order their food. Option 1 is a standby line where guests can place their order before directed over to one of two dining rooms (lumberjack room or hunter's trophy room) with a table number card and will be served their food by a waiter/waitress. Option 2 works with MyMagic+ in which guests can pre-order food from the app or online can come up to the host's counter and scan their armband at the terminal and be directed to a MyMagic+ exclusive dining room (this room will also be open to standby guests if it's getting too busy). All three dining rooms have soft drink fountains with unlimited refills.
Menu:
Main Items (Served with one side):
1. Timberwolf Burger (Angus burger on ciabatta bun topped with provolone cheese, sautéed mushrooms and onions as well as Granny's secret recipe gravy)-$9.99
2. Peasant's Pheasant (Roasted chicken seasoned with Granny's special spice rub)-$10.99
3. Granny's Gobbler Sandwich (Smoked turkey sandwich on ciabatta topped with gravy)-$8.99
4. Mystic Meatloaf (Traditional meatloaf topped with either catsup or gravy)-$10.99
5. Catch of the Kingdom (Daily grilled seafood selection)-$11.99
6. Black Forest Bratwurst (Bratwurst Sandwich topped with sauerkraut)-$7.99
Side Dishes:
• Fries (will be similar to Be Our Guest's fries) (Available in sweet potato for an extra $1)
• Garden Side Salad
• Coleslaw
• Mashed Potatoes
• Steamed Vegetable of the Day
• Fruit Cup
Salads and Soups:
• Forest Fresh Garden Salad-$4.99
• French Onion Soup-$5.99
• Chicken Noodle Soup-$4.99
• Grilled Chicken Caesar-$5.99 (Available with no chicken)
Kid's Meals:
• Jr. Timberwolf Burger-$5.99 (Topped with cheese, catsup, mustard, pickles and onions served with fries or vegetable sticks)
• Chicken Drumstick-$5.99 (Served with fries or vegetable sticks)
• Frankfurter-$4.99 (Hot dog with catsup and mustard and served with fries or vegetable sticks)
• Macaroni and Cheese-$4.99
Desserts:
• Brownies-$3.99
• Apple Pie Slice-$3.99
Drinks:
• Fountain Drinks (Coca-Cola Products) plus water, juice and iced tea. $1.99 ($6.99 with souvenir cup)
• The Red Hood-Cinnamon spiced frozen apple juice topped with a whipped cream foam and topped with shortbread cookie crumbs $4.99 ($9.99 in a souvenir cup)

Every theme park needs to feed its fans. Lucasfilm Studios is no different, with several choices from counter style to table service and even street vendor style food, Lucasfilm Studios aims to cater for every possible palate. When you can't get a table to listen to Figrin D'an over in the Mos Eisley cantina, the next best option is to head on over to the Pankot Palace. An Indian restaurant steeped in the lore of Indiana Jones. From its first appearance in 'Temple of Doom' it has captured the imagination of fans across the globe. Now you too can eat at an iconic landmark from one of cinema's greatest adventures.
WHAT IS IT
The Pankot Palace is one of the 3 main restaurants in the park. It offers a waiter service and pre ordered discounts are available. The Restaurant is open from 11am to 6pm daily with the sitting being at 5pm. The Pankot Palace offers a pre pay service where guests can choose their meals, pay in advance and then avoid waiting for their food to be cooked to order.
BUILDING AND SURRONDING LOCATION
The Pankot palace in the film is a massive building, and not likely to be replicated. Instead, Lucasfilm studios have opted to build a stylised entrance with features similar to the exterior of the Palace shown in the films. The Restaurant itself is set on an island with a river that runs around 3 sides, the back of the restaurant leads to the large stadium where shows are routinely performed. The River has 2 ways of crossing, one a large concrete bridge with large planters and bushes from India decorating the path as you lead up to the entrance. The second is a rope bridge, typically seen in Indiana Jones (and countless other films) suspended above the river. It is usually manned by 2 cast members to ensure that no more than 2 people cross at any one time. The water is rumoured to hold Mugger Crocodiles and Chequered Keel back water snakes. (Snakes, why did it have to be snakes?)
The building is in typical Indian Palace fashion. White washed pillars topped with domes adorn the exterior and Sitar music is piped through. Once inside the building is furnished to a very high standard, this is a Palace after all. Deep reds and gold's line the walls, pictures of the wildlife from India are plentiful and in the lobby area of the restaurant sits Indiana Jones Bullwhip and Fedora on display. Pictures of Harrison Ford, Sean Connery, Karen Allen and Pat Roach are also on display.
The dining area is split into 2 sides, one which features a large water feature with fish swimming in a pond at the bottom and the other a large series on windows that look out over the river and into the rest of the Indiana Jones area of the park. Both sides are decorated the same and have the same menu on offer.
In the central area of the restaurant is a large space, at peak times, an Indian musical group will perform here whilst guests eat and enjoy some traditional Indian ambiance.
THE MENU
Indiana Jones has been many places in the films, the books and the TV series, but in all of his travels one dish remains in the thoughts of fans. Monkey Brains. This dish amongst others is on the menu as The Pankot Palace blends authentic Indian food with favourites from around the world.
STARTERS - £4.99 unless other wise stated.
CHICKEN CHAT - finely sliced tika, onions and chat masala served on puri bread
MACHLI BIRAAN - Whitefish marinated and slightly spiced, shallow fried over a slow flame served with a salad
MUSHROOMS PAKORA (V) - lightly spiced mushrooms cooked in batter
PANEER TIKA - Indian cheese, spiced and marinated in a tandoori sauce, cooked in a clay oven and then served on skewers.
ONION BHAJI (V) - lightly spiced onion mix, dusted with gram flour and then deep fried (£3.99)
PRAWN PURI - stir fried prawns cooked in a medium hot sauce, served on a Puri bread
VEGETABLE STUFFED PEPPER - Mixed vegetables, cooked in a mix of spices, mixed with long grain white rice and served in half a barbequed red or green pepper
KING PRAWN BUTTERFLY - Skinless king prawn with a hint of spice, covered in breadcrumbs and deep fried
MAIN COURSES
CURRY DISHES – All £9.99 and served with rice of your choice.
KORMA-a mild curry, cooked with coconut milk and spices. Available in Chicken, Lamb or Prawn
ROGAN JOSH - Medium hot curry, spiced with pimento and garlic. Available in Chicken, Lamb, Vegetable or Prawn
MALAYAN – A mildly spiced dish, prepared with pineapple, fruit juices and coconut to create a balanced flavour. Available in Chicken, Lamb or Vegetable.
MADRAS - A Hot curry with a rich, hot and sour taste. Available in Chicken, Prawn or Vegetable
CEYLON - a dish much hotter than Madras cooked with chillis and coconut powder.

CHICKEN DISHES – All £9.49
KASHMIRI MURGH MAKHANI - Barbecued chicken cooked in Tandoori fairly mild creamy sauce with banana, and dressed with almonds on top
KATHMANDU MURGH TIKKA MASSALLAM - Barbecued chicken cooked in Tandoori with lentils, spring onion, fresh garlic and ginger, garnished with coriander leaves and a squeeze of lemon.
RAZALA CHICKEN - Spring Chicken cooked with garlic, ginger, yoghurt, fresh coriander and green chilli in a thick sauce.
NURJAHAN CHICKEN PASADA- Chicken breast cooked with ground almond fresh cream and ground herb and spice garnished with cashew nuts.
LAMB DISHES – All £9.99
CALCUTTA METHI GOSHT - Diced lamb stewed in methi (fenugreek) seeds fresh methi leaves. Exclusive and delectable (medium hot to taste)
JAIPURI LAMB - Tender pieces of lamb grilled in the tandoor and cooked with fried mushrooms, fried onions and fried capsicums with fresh Punjabi masala in a thick sauce
LAMB CHASNI - Lamb kebabs cooked in a delicate sweet and sour sauce with a touch of fresh herbs and spices
LAMB TIKKA BHUNA - Lamb grilled on skewers, cooked with medium spices, coriander and onions.
SEAFOOD DISHES – All dishes £10.99
MAHARAJAHS POMFRET DELICACY - teamed cooked whole pomfret with fresh tomatoes and fresh coriander leaves garnished with fried spicy bhindi
MASALA FRIED TILAPA - Cuts of Tilapa, fried in Masala with a powerful flavour of garlic, chillies and turmeric
CALCUTTA PRAWN PALAK - Steamed cooked prawn with fresh spinach, garnished with a touch of garlic and fresh coriander leaves
KING PRAWN JAIPURI - Pieces of king prawns marinated in yoghurt and special spices, skewered and cooked in tandoori clay oven. Then cooked with ground onions, green peppers, mushrooms, fresh herbs and spices.
DESSERTS – All deserts £4.99
APPLE JALEBI - Apple wafers, soaked in syrup and honey. Served hot.
BALUSHAHI - Buttermilk donuts with assorted fruit fillings.
CHILLED MELON SOUP - Melon sorbet slightly warmed to a puree consistency with brown sugar to sweeten.
GUJIA – Fried pastry with an aromatic nutty mixture
KHEER - Indian rice pudding flavoured with nuts and saffron
GAJAR KA HALWA - Traditional Punjab dessert made with carrots and milk, served hot or cold.
So a very Indian menu for the Palace from Pankot, but I hear ask, "Where are the monkey brains?" Patience, they are here. For those of you who fancy something a little different, then step away from the traditional Indian menu and try the "Indiana Jones Set Special." At just £32.99 it is well within the reasonable price range and gives guests a chance to eat something a little different.
STARTER – BLACK BEETLES. - Giant Giraffe Saw Stag Beetles, roasted and then slow cooked in a light lemon sauce. Just like the movie
SOUP DISH – EYEBALL SOUP A rich pumpkin soup with a single Sheep eye. Not for the squeamish.
MAIN COURSE – SNAKE SURPRISE
Snake is edible and eaten across the globe, but for this dish, enjoy a large eel fillet stuffed with mushroom and garlic rice, served with mussels and an oyster sauce dip.
DESSERT – CHILLED MONKEY BRAINS
Unlike the film, these brains are not real, instead they are several balls of cinnamon Bundt cakes, soaked in syrup and strawberry essence then placed in a mold to shape and chilled.
There you have it, the menu of the Pankot Palace. Authentic Indian cuisine with a touch of Adventure thrown in.
AROUND THE RESTAURANT
Pankot Palace sits on an island by that also houses a large spectator area (3300) which is used for live action shows throughout the year. The Pankot Palace is the largest restaurant in the park with the largest menu and despite the Indian nature of the food, offers a wide range of tastes that will surely meet anyone's gastronomic needs.
In addition to the Pankot Palace, the Indiana Jones area also houses Short Rounds Short Stack Pancake vendor, The Raven, a bar based on Marion Ravenswood's in Raiders and several other food stalls selling traditional theme park food such as Hot dogs and ice cream.
Indian style street performers will be seen milling around the exterior of the restaurant and will happily pose for pictures. They include but not limited to dancers, jugglers, sword swallowers and musicians.

Exposition Summit: A Literary Park
Location: Americana
This restaurant's moniker is inspired by the best selling series of books, Chicken Soup for the Soul.
In keeping with the "inspirational & comforting" theme of the book series, this sit down restaurant will specialize in "Comfort Food" (and yep...that includes the titular, chicken soup :-)
Design & Theme: This dining experience is meant to invoke a warming trip home to a small (in this instance, southern) town, so the actual restaurant is designed to look like a large, multi story antebellum mansion.
The large walkway entrance lies between the 2 sides of the "front yard", which contains a large oak tree with a swing on the right & a colorful garden landscape on the left. There's a quaint sign with the name out front.
The inside resembles an actual home, albeit one with elegant, yet personal, furnishings & decor. There are also famous inspiration quotes displayed throughout the restaurant & on menus.
The host or hostess (as much as possible during non heavy times) will usually greet diners as if they knew them, in a slightly humorous way.....("Look who it is!" or "Everybody's been waiting for you" or "I knew you guys would show up"). Reinforcing the theme of being "back home".
The Menu: While there are healthy items on the menu (for the dieting soul), the primary menu here contains that "comfort" food that's going to stick to your ribs. (Fried chicken, casseroles, baked mac & cheese, etc. Sample menu below)
Dining Experience:
At Chicken Soup for the Soul, diners will have a few options on where / how they'll enjoy their food.
Before taking an order, the staff will ask guest if they would like a group photo. This photo can be taken with the guest's cell/digital camera (no asking for someone to take a photo for you! Here they offer it) These singular courtesy photos are taken once guest are seated, so this doesn't cause any time delays. Polaroid photos (courtesy of the restaurant) are also options.
Inside: There are traditional tables & booths, as well as 2 large, exclusive "Dining Rooms". These rooms can be reserved for private parties & 1 of the rooms will be used by the restaurant for "Family Fun Night", a special "timed event" for any diners who wish to participate. Inside diners will have views of the outside.
Outside: The outside or "backyard" is a large park space with oak trees & an open, clear view of the river (The river is a part of another attraction). There are park benches & tables available, but guest can also opt for "Picnic Style". This includes a large traditional picnic blanket for guest who wish to set on the grass.
Throughout the day, there will also be group dancing in the park area. These intentionally cheesy, possibly embarrassing, but hilarious group dancing numbers are a tongue in cheek nod to big family reunions / get togethers. Everyone is welcome (and encouraged) to participate. The performers leading the group dance numbers will make sure guest know that this is meant to be funny & get as many guest to participate (Song & dances will include the Electric Slide, YMCA, Grease, Motown Hits, Line Dancing, Macarena, Cha Cha, etc.)
The outside is meant to be slightly reminiscent of "The Picnic" (by American artist Thomas Cole)
Family Fun Night: Every night, (ex. 6pm & 7pm) Chicken Soup for the Soul will host an all inclusive family fun night. This is a basically for anyone (solo, couples, families) that wants to play a selected party game during dinner. (Reservations are recommended)
These dinner events will be 1 hour & the games can range from a team trivia night, to a large scale pictionary game, or a mini murder mystery. Diners will compete against other diners in friendly party games. Winners will receive a small prize (discount off of dinner / merchandise discount, etc.)

Sample Menu (Not a complete menu)
Entrees -
Golden Fried Chicken: Includes 2 pieces, 2 sides, choice of corn bread / dinner roll / biscuit. -$14.99
Catfish: Fried catfish, 2 side, choice of corn bread / dinner roll / biscuit - $14.99
Fried Green Tomatoes: Includes Tomatoes, 2 sides, choice of corn bread / dinner roll / biscuit - $12.99
BBQ Ribs: Ribs, 2 sides, choice of corn bread / dinner roll / biscuit - $16.99
Casseroles & pot pies will also be available. The type & varieties will vary.
Sides - (Also available a la carte)
Baked Mac & Cheese, Mashed Potatoes & Gravy, Potato Salad, Corn on the Cob, Cole Slaw, Green Beans, Mixed Veggies, Biscuits & Gravy, Assorted Greens, Grits
Soups / Salads: (Soups have optional sandwich pairings). However guest may pair any soup with any sandwich of their choice.
Home style Chicken Noodle Soup (with BLT) - $10.00
New England Clam Chowder (with Tuna Sandwich) - $10.00
White Bean & Ham Soup (with Club Sandwich) -$10.00
Tomato Soup (with Grilled Cheese Sandwich) - $10.00
Cobb Salad -$7.99
Red Cabbage & Apple Salad - $7.99
Cucumber Salad - $7.99
Kids -
Chicken Jr. - Chicken Strips & Small Side -$7.99
Grilled Cheese Sandwich & Tomato Soup - $7.99
PB & J Sandwich, Grapes, Carrots - $5.00
Desserts:
Peach Cobbler (Apple also available)
Pecan Pie (Sweet Potato, Cherry & Mud also available)
Carrot Cake
Ice Cream
Beverages:
Sweet Tea
Lemonade (Peach, Strawberry, Arnold Palmers)
Fountain Drinks (soda)
Fruit Juice / Milk
Also, in keeping with the inspirational theme, there is also a "Pay It Forward" style box where guest can leave any unused "fast passes" (which are called "Skip a Chapter" Passes here), as well as any kind words for any employee. This box is monitored & avail upon request.
Captain Cook's
A Polynesian - English Pub fusion
Located in
: Albert/Imperial Dock
Quality level: Medium to High.
The Pub, and the Royal Navy. Both are institutions that go back further than most people dare to remember, key parts of the british identity that can be recognised worldwide. Its a place where people can feel comfortable, but still try a few new things as well - even if they aren't british.
Captain Cook was an 18th century naval Explorer working with the Royal Navy. During his career he undertook 3 voyages to the Pacific ocean visiting places such as Tahiti, New Zealand, Australia, Indonesia, Easter Island, New Caledonia, Vanuatu, the western coast of North America, and eventually died in Hawaii. In addition to being a noted navigator and explorer, he added to the scientific pool of knowledge in Astronomy and anthropology, with his voyages also adding much to botany.
He famously did not lose a man to Scurvy in his first famous voyage - attributing this then remarkable feat to having good, fresh food, much like this pub named for him.
In Captain Cook's, we offer a combination of a traditional pub environment with polynesian cuisine. Some "Safer" items are british classics with a twist, reaching out for the adventurous into full polynesian/hawaiian fare.
As you would expect, the exterior looks like a typical old english pub, with the interior reflecting the higher standard of the modern Gastropub

Sample Menu

As a Gastropub which just happens to be in a theme park, the menu is subject to frequent changes to reflect what items are available and in season. The menu is frequented by specials, and is prepared by chefs who have a passion for food, and each have an influence in the menu.
Events/Time limited
Plate Lunch Special £9
White Rice, Macaroni Salad, your choice of Kalua Pork, Lau Lau, or, Huli-Huli Chicken Optional Haupia Desert (Extra £3.5).
Weekend Special - Sunday "Kalua" roast (3pm to park close) £20 per head
its part Luau, part British Roast, the main attraction is Suckling Pork cooked over hot coals, but other dishes from the menu are included in this all you can eat buffet feast.
Al a Carte
To Start, or to snack (Around £5)
Prawn (Shrimp) Cocktail - Prawns in Marie Rose Sauce
Lomi-Lomi Salmon - A tomato/Salmon salad with Onions, Cucumbers and crushed ice, served cold. (Pictured)
Poke - Raw tuna salad, with seaweed, chillies and octopus
Tuvalian Fried Oysters in Citrus juice
Potato Wedges or Sweet Potato Weges with Grilled Chicken Strips
Main Clasics (Around £12)
Pork Roll - A hot Kalua Pork filled baguette
Fish and Chips - a grilled piece of Mahi-Mahi traditionally seasoned, severed with your choice of potato Chips/Fries or Sweet Potato fries.
Lau Lau - Steam fish and Pork wrapped in Taro.
Huli-Huli Chicken - Grilled Chicken with Soy Sauce, Pineapple Juice and Ginger.
Laplap - crushed roots and Spinnach leaves cooked in coconut milk, topped with your choice of grilled Chicken, pork or Mahi-Mahi
Also available - Larger servings of starters.
On the side (Around £2)
Poi - Boiled Taro, cooked until its smooth.
Chips - Potato or Sweet Potato
Mashed Potato or Sweet Potato
To Finish (Around £4)
Macadamia Nut Cream Pie
Hupia - Coconut milk pudding
Nalot Sampler - Roasted Banana, Breadfruit and Taro served with Grated Coconut
Pinapple Fritter and Ice Cream
To Drink
Serving only with a meal, Captain Cook's offers a range of pacific and naval inspired Cocktails, as well as a choice of local and Pacific Island beers. This includes the house signature drink "Cook's Cure", a variation on the Cuba Libre that includes Lemon, Lime, Cola and Spiced Rum.

So next time, let the captain do the cooking... and swing by Captain Cooks for a world changing experience with a great taste from great quality ingredients.
A hard day of stalking can make any undead creature ravenous…and that goes for vistors to SCREAM! Park as well. It looks like Frankie, Drac, Wolfie and all the gang from the classic cartoon show THE GROOVIE GHOULIES have decided to open their own diner and you're invited.
The animated versions of these classic monsters have turned the 50s diner concept into a place to put on display their souvenirs and memorabilia acquired through their adventures of terrorizing humanity. Along the lines of a cross between a 50s diner and a Planet Hollywood, you'll see on display lab equipment buzzing with electricity, Egyptian sarcophagi, Drac's cape and other fun creepy things.
Over the jukebox you'll hear monster appropriate tunes playing like MONSTER MASH, WEREWOLVES OF LONDON, SEASON OF THE WITCH, WALK LIKE AN EGYPTIAN, PURPLE PEOPLE EATER, THRILLER, BORIS THE SPIDER, GHOSTBUSTERS, ADDAMS FAMILY THEME and others.
Every half hour the real fun begins when the GROOVIE GHOULIES take the stage and perform sketch comedy and spoof horror themed songs. The ghoulies will appear in animatronic form on the stage in the center rear of the diner and perform in a Chuck-E Cheese style except with higher production values and use of Disney quality animatronics.
Some items on the menu are
FRANK and STEIN (a footlong polish sausage with all the trimming and a large stein of your choice of beer or non alcoholic beverage)
DRAC'S STEAK ON A STAKE (Great cuts of steak,skewered and seasoned to perfection)
WOLFIE'S CHOWDOWN (Chicken and dumplings served in a dog dish)
THE CREATURE FEATURE (Seafood pasta with alfredo sauce)
BONE-A-PART'S RIBS (Baby back ribs served with your choice of sauces)
MONSTER MASH ( A dessert to end all desserts. Made for a group of four…chocholate brownies covered with walnuts topped with French vanilla ice cream smothered in hot fudge, whipped cream, 6 different types of berries and topped off with a colored sparkler brought to your table on a casket lid carried by four "pall bearers")
Wash everything down with the MONSTER MASH'S signature drink…
THE GHOULIE
Served in a beaker rigged with a false bottom that contains dry ice to make the concoction plume smoke. The drink is colored green with a red foam head, it is a mixture of guava, orange and pineapple juice with a splash of cranberry.
Join Drac and all his friends for a bite at the MONSTER MASH!
Palatium is a full service restaurant located in Uncharted Adventures' "Ancient Civilizations". The restaurant is located in the Roman Empire sub-land of Ancient Civilizations. It should be noted that Palatium is the Latin word for "palace".
The restaurant's operating hours are from 12 PM to park closing, at 11 PM. Lunch is served, but this is primarily a dinner restaurant. This is one of three table service restaurants in the park, and is the fanciest.
As guests walk the common streets of Ancient Rome, they will be drawn in by a beautiful building composed of six massive white columns at the end of the road. A grand roof is held up by these columns. The columns appear to be worn, even cracked a little. But that still does not take away the grandeur that the entire building gives off. It contrasts directly with the rest of the street, in that it is much nicer. A place of wealth. The rest of the street still has that attractive Roman architecture, but it is not as well kept or grand as the building at the end of the street. The main road is much more common, a place for the average citizens of Ancient Rome. But this building is a place for wealth, and that is why it houses Palatium.
It should be noted that in Ancient Civilizations we are stepping back into time. These ancient cities are not going to have the crumbling relics that we see today. Instead, we are seeing it how it was hundreds and hundreds of years ago.
The architecture and design of Palatium takes inspiration the Palazzo Poli. It should be noted that Palazzo Poli was built many years after the time period this land is set in. That is why it is not a direct copy of Palazzo Poli.
In front of these massive columns are two separate, smaller pillars. On top of these pillars are small statues of Bacchus and Plutus. A beautiful reflecting pool lies between the two pillars. As guests pass by the two smaller pillars and the reflecting pool, they will be directly in front of the six larger columns. As guests continue under them, they will find a grand, open doorway leading into the restaurant.
Guests walk into a grand, circular room. The ceiling here is curved, and has a beautiful painting on it depicting different aspects of Roman culture. The floor is made of marble, as is the walls. The room is mostly dimly lit, except for the painting on the ceiling, which is brightly lit. Exotic indoor plants line the curved walls of the room, as well as benches and two chess tables, to give those waiting for a seat a place to sit and relax. The far end of the room is where guests will find the host stand. The host or hostess will seat guests in one of three themed rooms.
If you have made a reservation through 1-800-UnchartedA or through the dining reservation kiosk located in Philosophy Island, simply tell the host or hostess. Make sure that you are on time for your reservation. If you are not there within 10 minutes of your reservation, a host or hostess will cancel your reservation. Walk ups are acceptable, but it is rare that we can accept them due to many people booking dining reservations with us.
The three themed rooms showcase different parts of Ancient Roman culture. The rooms are: Art, Literature and Music.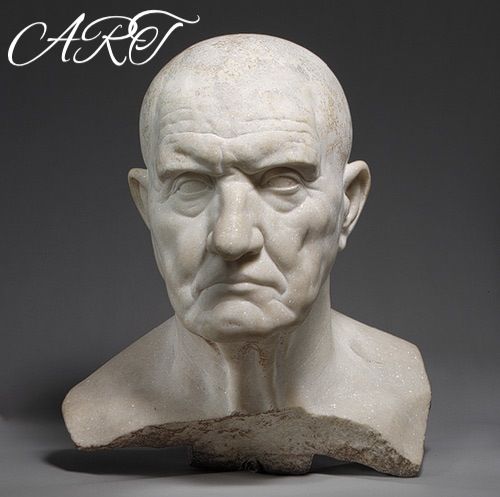 The Art Room - The Art Room showcases many aspects of Ancient Roman art. The tables in this room are spread out around multiple sculptures which are fixated around the room in multiple locations. Replicas of famous and recognizable ancient Roman sculptures such as the "Etruscan Sarcophagus", the "Capitoline Brutus", and the bust of Emperor Claudius. Massive paintings line the walls. These paintings are once again replicas of the real versions, such as the painting of Boscotrecase Pompeii, Fayum Mummy Portraits, landscapes, etc.
While guests dine in The Art Room, they will also be learning. Every 15-20 minutes, the lights will dim and a spotlight will come over one of the art pieces. A short narration will describe the time period of the painting, the artist, and short history of the painting and how it contributed to Ancient Roman society.
The Literature Room - The Literature Room will allow guests to dine in a massive library. They are placed in a grand room with towering shelves of books all around them. There are no tables in the center of the room, as this is where the action in this room takes place.
Once again, every 15-20 minutes, the lights will dim and a sort of show will take place. Actors dressed appropriate to their story will make their way through the tables and to the center stage. The actors will act out multiple different stories that were told and/or documenting during ancient Roman times. The shows are primarily pantomimes, as the narrator will describes all the actions going on. The shows will run for about 6-9 minutes, and to not bore guests to death, there will be a comedic twist put upon each short story. Audience interaction will also be present. The context material will range from plays by Plautus, to short pieces by Cicero.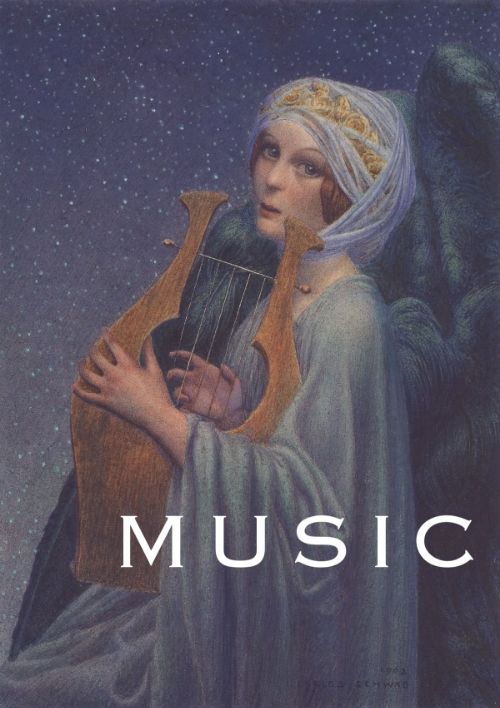 The Music Room - The Music Room will place guests in a smaller, less grand room with lower ceilings. The room is also dimmer and never changes in brightness, unlike the other two. Each table has a candle at the center. The room is cluttered with multiple instruments that line the walls and are even placed in the middle of the room.
Following suit of the other rooms, a show will take place. Every 8-10 minutes, a short musical session will begin. All of the instruments begin to move and take on a life of their own, as they are all animatronic. Different musical instruments that were prominent in Ancient Rome such as the lyre, the Roman tuba, the lute, the cithara, the tibia, drums, organs, etc. will all begin to form a melody. The music will either range from a slower, peaceful tune to an upbeat and energetic tune.
Menu - These are just glimpses at what Palatium has to offer.
Appetizers
- Scampi Al Forno - $7.95 - Jumbo shrimp baked with imported Gorgonzola and vermouth wine.
- Portabella Mushrooms Sticks - $8.95 - Portabella mushrooms, marinated, breaded and pan fried, served with Mascarpone dipping sauce.
- Caprese Salad - $7.95 - Fresh mozzarella and tomato dressed with Tuscan olive oil, fresh basil, Mediterranean sea salt and drops of aged Balsamic vinegar.
Entrees - The dinner entrees will range from Ancient Roman cuisine to classic, fine dining Italian cuisine.
- Ostrea ut diu Durent - $14.95 - Pickled Maine oysters, cured sausage, myrical gale, cucumbers.
- Betacos - $13.95 - Roasted red beets, honey maker mead, chicken, crisps, celery.
- Chicken Involtini - $16.95 - Chicken breast rolled with Prosciutto, spinach and Fontina cheese, pan roasted with herbs and Moscato wine.
- Saginati Porcellus Tubur - $14.95 - Pork belly, almonds, black winter truffles, garbanzos, mustard, pearl onions, honey.
- Fettuccine Piemontesi - $15.95 - Beef tenderloin tips, wild mushrooms and herbs, in Barolo wine, Demi Glaze and Roma tomato sauce, served over homemade fettuccine.
- Risotto Alla Pescatore - $19.95 - Arborio rice with jumbo shrimp, sea scallops, clams and mussels, in cherry tomatoes, herbs, garlic white wine.
Desserts
- Chocolate Flourless Cake - $6.00 - Served with mixed berries and vanilla ice cream.
- Tiramisu - $6.00 - Decorated with homemade caramel and chocolate sauce.
Kid's Menu - All kid's entrees are $5.95.
- Angel Hair Pasta
- Spaghetti and Meatballs
- Chicken Tenders
- Small personal cheese pizza
- Slice of either cheese or pepperoni pizza
Drinks - Multiple different sodas are available, as well as juice. Alcoholic beverages are served. Multiple fine wines, Chardonnay, multiple beers on tap, and other alcoholic beverages are served. Ask your server for a drink menu which also has daily drink specials.
Festival of Elements
Backstory: All dragons have an elemental type which defines the limits of their magical abilities. Including the non-elemental classification (for dragons only capable of basic magic), seventeen elemental types are defined. On Earth, elemental types hold relatively little weight in common life, but in Mythrrium, the homeworld of the dragons, it was fundamental to the creation of a nearly utopian society as all could work where they are best suited to maximize efficiency.
Theme: Every other year, Mythrrium holds the Festival of Elements where dragons may showcase their abilities in a variety of ways. Among the festivities is a cuisine competition, where each elemental team is tasked with crafting the most unique edible creations they can come up with.
Construction: The Festival of Elements is located in Millennial park at the center of the Mythrrium section. Pathways divide the park into three triangular sections, with a fountain at the center. One of these sections contains the dining area, open to the outside but covered by a large tent-like structure with all seventeen elemental symbols depicted. Tables are spread approximately evenly under this tent. The tables are made of wrought iron, with matching chairs depicting several different design patterns. On the far side, several booths have been erected, each dedicated to a particular elemental type. The construction of these booths varies from one elemental type to the next, but all are metallic in nature, painted in colors representing that particular element, and depict the elemental symbol prominently.
Service Process: Visitors enter the service area through a gate, picking up a food tray on the way in. A menu board is located at this gate showing everything available, and each booth has a board for that particular location. Food is served cafeteria style, where guests queue individually for each booth and then pay at a cash register at the exit gate.
Food Information: Each booth carries items relating to its element in some way. In general, these are variations on common dishes, but not necessarily items typically found in a theme park. While most of the menu remains constant, there are some special items that are swapped out regularly (each both has one or two special items and three to five standard items). Regular items include a side dish (where appropriate), but special items are served a la carte (sides can also be ordered individually). Some items (mainly special items) come in both a full size portion and a small add-on portion for guests who are curious. Prices are reasonable by theme park standards, and are fairly similar for all items:
Standard entrée with side: $6-8 ($4-6 for those with no side)
Special entrée: $6-8 for full size/$3-4 for add-on
Kid's portion: $3-4 (includes entrée and side)
Side dish: $2-3
Dessert item: $2-3
Non-alcoholic beverage: Small size free with purchase of entrée ($1 upgrade to large), otherwise $2 small/$3 large ($10 for souvenir cup with free refills)
Alcoholic beverage: $4-6
Booth Descriptions:
Fire Booth: Heat is essential to cooking, and fire is a direct source of heat. This booth features items that are cooked directly over an open flame. Everything found here is either grilled on a barbeque or roasted on a spit.
Water Booth: Water dragons live in or near large bodies of water, and as such this booth serves seafood. While the typical fare consists of simple plates like fish and chips, one or two fancier options are often available.
Wind Booth: Here, avian dishes may be purchased. A variety of chicken and turkey plates are available, including everything from fried chicken to a full turkey dinner with appropriate sides.
Thunder Booth: Thunder dragons wield the power of electricity, so the items available here all have a bit of a kick to them. Spicy favorites like hot wings are the big draw here.
Plant Booth: For those not interested in a meat-based dish, this is the place to go. Featuring a variety of soups and salads, many of which are vegetarian friendly, this booth offers both side options and full entrees.
Ice Booth: To complete your meal, pick up a cold treat here. Whether it is ice cream or a frozen snack, it can be found here. A variety of chilled beverages can also be found at this booth.
Beverage Bar: For all other drinks, there is the beverage bar. Soft drinks, lemonade, iced tea, and bottled water are available. Additionally, for those looking for a more adult beverage, beer is available, as is a selection of stronger drinks including special "dragon spirits" (note: all alcoholic beverages require a photo ID, may only be purchased with a meal, and may not be removed from the premises).
In addition to the above permanent booths, there is one additional booth that rotates elemental types on a regular basis, allowing frequent visitors a chance to try something new on every visit.
Additional Components: In addition to the food portion of the Festival of Elements, another section of Millennial park contains several booths selling souvenirs representing different elemental types (the Earth, Stone, Fairy, Metallic, and Non-Elemental types all have permanent booths, and other elemental types are featured in a rotating fashion using two other booths). Finally, a stage is located in the third section of Millennial park and is used for a variety of smaller shows during the day as well as a special nighttime show.

Christopher Sturniolo- "Granny's Tavern" is a logical choice for a themed restaurant in your park. I thought that it was a good use of the MyMagic+ dining system to maximize efficiency in the reservation system of what would be a very popular restaurant. The integration of the theme with the entire land was well thought out. While it might not be the most original restaurant theme, it was totally appropriate for this land and this park, and in some ways was more adventurous that going the easy route and recreating Granny's diner in Storybrooke. Your menu was well-conceived and appropriate for this restaurant, simple basic comfort food (although I might change the name of "Mystic Meatloaf" which sounds too much like "mystery meat" from my school days- perhaps "Magic Meatloaf"? This restaurant would be an enjoyable dining experience, with the interesting yet comfortable surroundings, the menu that would be easy to understand and have something for all, and the character interaction with the guests.
Alan Hiscutt- "Pankot Palace Restaurant" would be a spectacular dining experience. I thought that your description of the restaurant's design and location were excellent, although I question having it on a island with a 3,300 seat performance venue- I can just imagine the traffic congestion unless it was carefully designed to keep the traffic flow separated. The noise itself could be intrusive to the diners.
The menu at first caused me concern on a personal level- anything with curry in it causes my throat to swell shut and I die. Seriously. Once I got passed the panic, I noticed the wide variety of dishes you offered and I think that anyone could find something here to enjoy. Whether you are an Indian food aficionado or just really did your homework, the menu offered wonderful variety at very reasonable- possibly too reasonable to be realistic- prices (which I got out my Pounds to Dollars conversion chart to verify!). The "Indiana Jones Set Special" was a brilliant addition to the menu, one that true diehard fans would probably line up for. Thank you, though, for not using actual monkey brains.
The Pankot Palace would be a spectacular dining experience, visually stunning, gastronomically challenging and one that every guest at your park should experience. An excellent, well-conceived and well-researched proposal.
Jay R. - "Chicken Soup for the Soul". Brilliant choice for a theme restaurant for your park! Basing its menu on comfort food was an excellent choice, providing a restaurant that would have an inviting, unthreatening selection of foods sure to appeal to just about everyone. However, your choice of a large, multistory antebellum mansion was a very strange choice- frankly I thought it was both a poor choice and would possibly scare diners away from it, assuming that a big, fancy mansion of a restaurant must have big, fancy prices. A less imposing structure, such as a farmhouse, seemed to me a more appropriate setting for both the menu and the general ambience that you were trying to invoke. Once they got past the elegance of the mansion, diners would find a menu that was not overly inventive nor should have been. It was just what it should have been- a menu that went to the soul of the average American diner. The extra personal touches you included (offering a picnic on the lawn, family fun nights, the cheesy family reunion, etc.) would make this a fun and memorable dining experience for the entire family. Move the restaurant out of the mansion and into the family farmhouse and this would have been a solid hit.
Chad H.- "Captain Cook's Public House". Normally I would say that serving Polynesian dishes in a traditional British pub makes as much sense as a restaurant I saw on our way from London to Ramsgate- "Ye Olde Elizabethan Curry Shoppe". What?! But here, with your backstory, you made it work (as long as you somehow make your guests understand why they are eating Polynesian meals in a British pub). Your emphasis on high quality, locally available foods is commendable and very popular with today's gastronomes. I thought the menu was well-conceived, focusing on foods that Captain Cook would have encountered on his voyages. This would not be a restaurant for less adventurous diners, and families might have problems finding foods to satisfy the children, but for those willing to try new foods or old foods prepared a new way Captain Cook's Public House would be an interesting excursion into Polynesian cuisine.
Joseph Catlett- "The Monster Mash"- I haven't thought of the Groovie Ghoulies for years! That makes me wonder if having the restaurant themed on them and not on the film monsters they were based on would be confusing to Scream! guests. I thought that the overall look of the restaurant would be extremely fun, and the a.a. show would be a great draw for the guests. Your menu was less complete than other proposals, but I greatly enjoyed the names of each of the items listed. The Monster Mash dessert and Ghoulie beverage would both be extremely popular with the guests. This restaurant has something for all ages to enjoy. A fine proposal.
Bryce McGibeny- "Palatium" is the most elegant restaurant proposal presented in this challenge, and the most unusual. An educational fine-dining establishment? Very unique concept, one I like very much. I think you chose your three fine arts well, as they are by their very nature more entertaining than, say, rhetoric. Unfortunately, another of the liberal arts, logic, keep getting in the way of my giving this a glowing critique.
Keeping the performances/educational interludes short was a good choice to keep the less academically inspired diners from getting bored. I don't see any way to keep children from getting bored quickly, and most older kids (and many old enough to know better) would just plug in their earphones, turn up their iPods and ignore the information. One thing about your menu surprised me. This restaurant is supposed to feature Italian dishes, but where is the pasta? It was only mentioned once (in the Fettuccine Piemontesi). Your prices were unrealistically low, especially for a restaurant of this elegance with food of this caliber. As a diner, I'd go there in a heartbeat- as a restaurateur, it would be out of business in a month due to financial losses.
Palatium was true to the theme of your park, and would be one of the most elegant restaurants in any theme park anywhere. An interesting concept, original, challenging for some diners to fully appreciate and with some issues that would have to be addressed quickly to keep it financially afloat.
AJ Hummel- "Festival of Elements" confused me from the start. You mention seventeen different elemental types of dragons as though it was important to the theme of the restaurant, yet you have only six booths. The choices of different types of foods at each booth was appropriate for the theme of each booth, but what you described as a cafeteria is actually more of a food court, but one where you can't get a complete meal at one outlet. A diner would have to go to four different booths to get a salad, an entree, a beverage and dessert, then go to the cashier. I can imagine the total confusion of diners carrying their trays from booth to booth, with kids in tow and collisions everywhere. The basic concept of different types of food being a specialty of different types of dragons is a sound one, but the organization of the restaurant needs to be majorly rethought. You mentioned that prices are reasonable- to me they seemed unreasonably low. To sell meals at those prices would require sacrificing either quality or quantity.
AJ, to win this competition you have to bring your "A" game every week. I have seen your "A" game- this was not it.

Christopher: The inclusion of this was great to coincide with the further theming related to Once Upon a Time. In the show, Granny has a diner, why not have a tavern in fairytale land? When it got to the theming, it may have sounded a bit too reminiscent of Gaston's Tavern. While I did enjoy the serving style that was utilized, some of the details fell a little flat such as the mention of a MyMagic+ exclusive room, that could also be used when it got too busy. Exclusive should generally mean no other admittance allowed. The menu was well designed and expansive, offering an array of entrees, salads, and soups that fit well with the theming.
Alan Hiscutt: I applaud your adventurism this week, by going against the obvious Star Wars restaurant. This Indian restaurant sounded awesome, and I especially loved the adventure component to the restaurant itself. While I'm not a huge fan of Indian food, the menu sounded perfect for the restaurant. It was quite large allowing for much variety. The Indiana Jones Set Special was the highlight of the proposal, offering an unusual Indiana inspired menu only for the most daring of visitors.
Jay R: With all the interesting literary stories, of which a restaurant could have been designed off of, you chose the path less traveled. The restaurant was interesting. I thought it was a strange idea to include something like this in your literary based theme park, but the theming was good. The interior sounded to have a very Zen like atmosphere, allowing for a relaxing meal. The menu had my mouth watering, as I am a huge fan of this type of southern comfort food. While I may have not been a huge fan ot the theming for this week, the menu sounded great!
Chad H: I'm going to be completely honest, starting this review by saying I didn't get the restaurant concept. In a theme park devoted to Great Britain, you included an extremely Polynesian and Hawaiian themed restaurant set in a British pub. I liked the premise, but I fear that most would not know of this backstory before they entered the restaurant. I am sure that guests would walk in confused by the theming and the corresponding menu as they just did not mesh well.
Joseph Catlett: You certainly are continuing to develop ideas to show the fun, light-hearted side to your theme park. The restaurant you've designed is sort of cheesy, but in a good way. It was nostalgic, offering classic Halloween anthems in a museum style restaurant. The menu was good, but could have benefited from the listing of a few more offerings. The Monster Mash dessert and The Ghoulie drink helped the menu by adding some flare to the dining experience.
Bryce McGibeny: The Palatium was certainly designed as a lavish, signature restaurant to reflect the ancient Roman Empire. I thought the theming was very immersive, allowing visitors to enjoy three different dining rooms based on the arts. The show presented in each provided a great touch, that would allow guests to learn while they eat (which is a prime influence of your theme park). You had a great Italian menu, while not solely sticking to pasta dishes as the main entrée.
AJ Hummel: It is rather evident that the restaurant was done as a last minute entry. This could have been a great designed restaurant, as it had a great theme to begin with. The restaurant's atmosphere was constructed well, but the dining experience was not. There was nothing special listed to set this restaurant apart from most others this week. I liked the various booths, but more descriptions could have been given about specifics pertaining to what type of food would be offered. While the theming started great, the menu unfortunately fell flat.

1. Alan Hiscutt
2. Mike Kinshella
3. Bryce McGibeny
4. Joseph Catlett
5. Christopher Sturniolo
And our bottom 3: Jay R, AJ Hummel, and Chad H.

In other news, Andy is on vacation and will be unable to post his critiques this week.