Hogwarts Express Photo Leaked
Universal Orlando:
WDWMagic leaked a photo of one of the Hogwarts Express train cars.
From N B
Posted August 16, 2013 at 10:56 AM
Apparently, they were towing this in broad daylight with no cover or tarp. Very un-Universal like.
If you remember, someone leaked the desks that are going into Gringotts Bank before the pics were removed by request of Universal. I managed to archive them on my computer.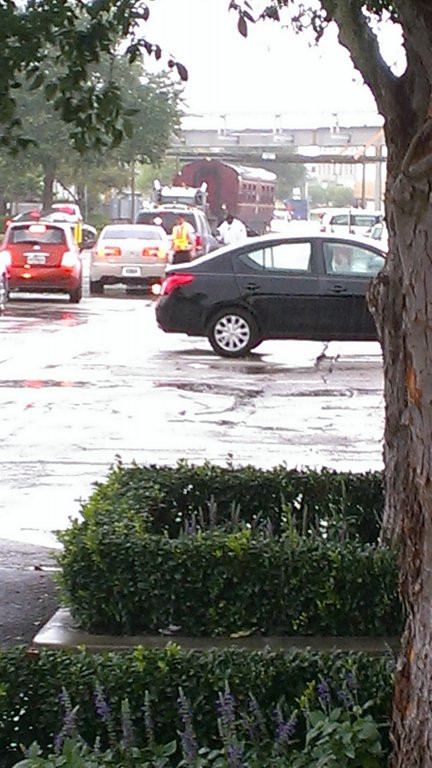 As a general rule, I think it's pretty easy to envision what any element in Universal's Wizarding World will look like -- it'll look exactly like the same element from the movies. Universal's using the same artistic and set directors from the films, after all. The whole point is to be as faithful to that look as possible.
That said... cool!
From N B
Posted August 16, 2013 at 12:10 PM
I agree Robert, a lot of the Hogsmeade elements were created offsite and shipped in, but I think London, judging by the size, will be built directly on-site. I don't think they are going for the snow covered look this time around.
It should be more like the time Harry went to Diagon Alley in the first movie. Either way, I'm already salivating at the opportunity to visit next year. We just got back a couple weeks ago...
Nice ;D
Sweeeeeet. It'll be time to head down to Orlando again soon!
Well done NB
This discussion has been archived, and is not accepting additional responses.