The Grand Idiocy That is Disney's Theme Park Films
Walt Disney World:
What the heck is going on?!
And then ....
(Insert cricket noises)
WTF?
What's with Tim Allen and Tom Hanks and Disney? Woody and Buzz or Santa Claus and Walt Disney go on a Jungle Cruise? Hello Disney, there are other actors out there. This narrow minded approach to movie making is making me feel like Disney is heading back to the days of Disney movies in the 1970s and stellar classics like The Apple Dumpling Gang.
Need some clarification here, THC. Disney is finally launching the Artemis Fowl series in movie form and you're unhappy? I'm confused. You've been beating the drum for Artemis Fowl for years on this site, and now it looks like you're getting some of what you've been asking for. Why the disgruntlement?
In 2011, Disney announced that Tom Hanks and Tim Allen would star in a movie based upon the "Jungle Cruise". As of late ... silence.
Then we hear that Jon Favreau is going to direct a film (working wih Pixar) called "Magic Kingdom". To date ... no details.
It should probably not surprise anyone to learn that Disney even planned to make a flick based on the Tiki Room (!!!) ... three years after that tease ... crickets.
And yes, I'd love to seen Artemis Fowl on the big screen, but you know what? Since the announcement there have not been a lot of details coming out of Hollywood.
My point is there are a string of films (with big name directors and actors) that have been announced and then suddenly ... vanished.
This causes me to wonder ... what the what?
After that, he and I will be toasting to Harry Potter with double Hurricanes at Pat o'Briens.....
Oh come on NB. How many times do I have to reference this THC post from September 2011:
Seriously, there is no denying that the team at Universal Creative has consistently outpaced WDI since the opening of Islands of Adventure. Universal Creative is the GOLD STANDARD for innovation in theme park design.
"The Amazing Adventures of Spiderman," "Men in Black: Alien Attack," "Revenge of the Mummy" "Harry Potter and the Forbidden Journey." There is not a single WDW attraction that is anywhere near as innovative.
Even "Twister" demonstrates how Universal Creative is more committed to take an extraordinary risk at creating the (apparently) impossible theme park experience.
With the sole exception of the "Jungle Cruise" at Walt Disney World's Magic Kingdom the team at WDI has not even come close to the productions listed above.
NOT EVEN CLOSE!
Personally, I think the most intriguing of the three is Del Toro's. Knowing his style of filmmaking, he could make, at minimum, a visually pleasing take on the Haunted Mansion.
I Respond: Yeah, I get that, but this circumstance seems extraordinary. This is multiple films, based upon Disney theme parks/theme park attractions which are announced with big name stars and directors and then ... poof! They vanish.
I can't think of a single studio ever experiencing such a sequence of events surrounding projects with such common denomenaters.
By and large IMDB has a pretty good track record of keeping things straight
At least we have Escape from Tommorrow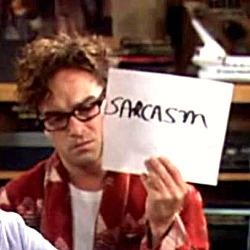 "Magic Kingdom" still has Favreau attached to the project's page: http://www.imdb.com/title/tt1774478/
"Jungle Cruise" has a page, but Hanks' and Allen's name are nowhere found on the page anymore: http://www.imdb.com/title/tt0870154/
"The Haunted Mansion," like "Magic Kingdom," has Del Toro's name on it, but nothing else: http://www.imdb.com/title/tt1695843/

Also, with a little bit of searching, Del Toro said in an interview with "/Film" that the Haunted Mansion is still a possibility if Disney can ever find a writer. This is recent too, this was an interview for his most recent film, Pacific Rim. His full response:
"Yeah, we are still pursuing a writer that is very hard to get. We are meeting with them. The problem is I don't want just anyone to rewrite the screenplay. I wrote the screenplay with Mathew Robbins and I really want somebody that will bring a lot to it, but Disney is aching to make it and I'm aching to make it. If we could… If you know of anyone who can write, because I'm only going to produce it, I would love to hear."
As for Theme Park Attraction movies: Pirates of the Caribbean? Hello?
Using Haunted Mansion and all the Pirates movies, I think Disney has had a pretty good record for attraction movies. Now, all of the ones mentioned might stink, but lets see what comes out. Who would have thought that Disney had a gall to portray Walt himself...and that looks pretty good!
And then all three vanished. Same kind of movie and then ... they're gone.
Very strange!
So, as a result, I no longer believe Disney Studio announcements until I see the movie being filmed and a released date slotted. Everything else is just hype.
And BTW, TH, I think you missed a "Big Thunder Mountain" movie or TV show that also was in the mix at one point.
Additionally, there is no reason to announce a film without the actual intent of green-lighting the project. There really isn't. Everytime a project is announced, there is underlying intent. Some projects fizzle because the material simply didn't conform to what Disney expected. Some for other reasons stated above. And some simply because the involved parties lost interest.
In regards to the individual projects you referenced:
Haunted Mansion-As you can see del Toro has affirmed continued interest, but he has an immense amount on his plate at the moment. He, by all accounts, has his hands in so many pots that he might as well be busboy at a Little Sheep restaurant (Wikipedia can help you with this reference).
Jungle Cruise-All but dead. The script could not be finalized.
Magic Kingdom-This one is not entirely decedent quite yet. However, I don't think Pixar is involved at all.
Artemis Fowl-Co-production with the Weinstein Company. Project is stable as far as I know, in pre-production.
Big Thunder Mountain-A pilot was ordered by ABC (more like Disney ordered ABC to order the project).
Also, Tomorrowland is receiving a film, set for a May 2015 release.
From three weeks ago:
http://screenrant.com/jungle-book-disney-movie-remake-director-jon-favreau/
And actually, Pixar does in fact have some involvement in 'Magic Kingdom.'
From The article: "Unfortunately, Favreau lining up to helm Jungle Book signals an even longer delay on his Magic Kingdom adaptation. Indeed, it's been a while since we had a firm update on that gestating Disney theme park-based project..."
YA THINK?!
"... which is partly the brainchild of screenwriter Ronald D. Moore (Battlestar Galactica). Last we heard, Favreau has sought additional help with development, from no less than the creative studio heads over at Pixar."

Personally, I try not to get lured in by pre-production movie announcements. Until a film has a hard release and an official production schedule, it's not happening yet in my book. Even then, films can sometimes be derailed, but typically they're just delayed and not cancelled. Once in a while, if a movie is REALLY bad, it will sit in the can for a few years and released some August or January, the preverbial dumping grounds for the industry.
I think fretting over a project announcement with inked directors, actors, and producers is not worth it. Really, all these pre-production announcements are just fodder for fanboys and the ET-watching crowd.
I mean, if this is such a common practice, can anyone name other Disney film projects (note that's plural) that were announced by the company ... and then disappeared?
"Fantasia 3" has been in and out of production for well over a decade (and may still get revitalized).
"Newt" was announced as a new original effort from Disney/Pixar, but was cancelled in favor of "Toy Story 3."
Another adaptation of "Jack and the Beanstalk" was announced by Disney in the late '00's but was ultimately cancelled.
There have been rumors for dozens of other movie concepts that never even got to the announcement stage. I just think you're making a mountain out of a molehill. The acquisitions of Marvel and LucasFilm gives Disney plenty of material to fill a release schedule without having to green-light these marginal ideas until they can be fully developed.
But while these are certainly productions that were apparently proposed (couldn't find a news source on F3 or JATBS) and cancelled, the issue I've brought up is quite a bit different.
As this is a theme park website I find it interesting that SIX (I found another one) theme park related Disney movies were announced and then ... nothing. Not even an announced cancellation!
Even more remarkable is that this occurred over a relatively short period of time (between 2010 and 2012)
Haunted Mansion (2010)
Enchanted Tiki Room (2011)
Mr. Toad's Wild Ride (2012)
Jungle Cruise (2012)
Magic Kingdom (2012)
Big Thunder Mountain (2012)
An extraordinary WTF turn of events.
What's your theory TH?
Solve for x
And yes, I'm aware Disney/Touchstone produced the film.