Trip Report: Six Flags America
With roller coaster season in the Northeast about to end, I decided to borrow my dad's car and take a trip to Six Flags America, a park I'd never visited. From comments about this park on CB and a recent episode of violence, I wasn't sure what to expect, but things could not possibly have gone any better.

First of all, getting into the park is a two-in-one deal. At other Six Flags parks I have had to first go through a metal detector and then go through a second queue to have my season pass scanned. At this one the metal detector and pass scanning are done at the same time. Secondly, I was greeted by a team member who said that if there was anything I needed, just ask. Thirdly, this park is very good value compared to other Six Flags parks. My gold Flash Pass – I decided that I was going to need one in order to make the most of my visit – cost only $35 as opposed to the $65 I would have had to pay at my home park, Great Adventure. Also, I was delighted to discover that in lieu of the bulky devices in use at other Six Flags parks I've visited, SFA uses a simple wristband that can be scanned throughout the park to reserve rides. What an improvement!
It was a given that my first rides of the day would be on Superman, as there's nothing I like better than long drops. And I did think that the first drop was pretty spectacular. I started out in the front row, which offered some nice hangtime, but then switched to the back and remained there b/c the airtime was so much better. All in all, I liked this ride a lot but of all the Intamin hypers/megas/ gigas I've ridden, this is the first one that didn't completely blow me away, for two reasons: 1) I thought that the helixes were too long; and 2) I found the restraints uncomfortable. The lap bars are connected to a metal pole with a sort of T-bar that has plastic pads designed to rest against the shins. These are hard plastic and they hurt at moments of airtime, so I tried to keep my legs as far away from them as possible.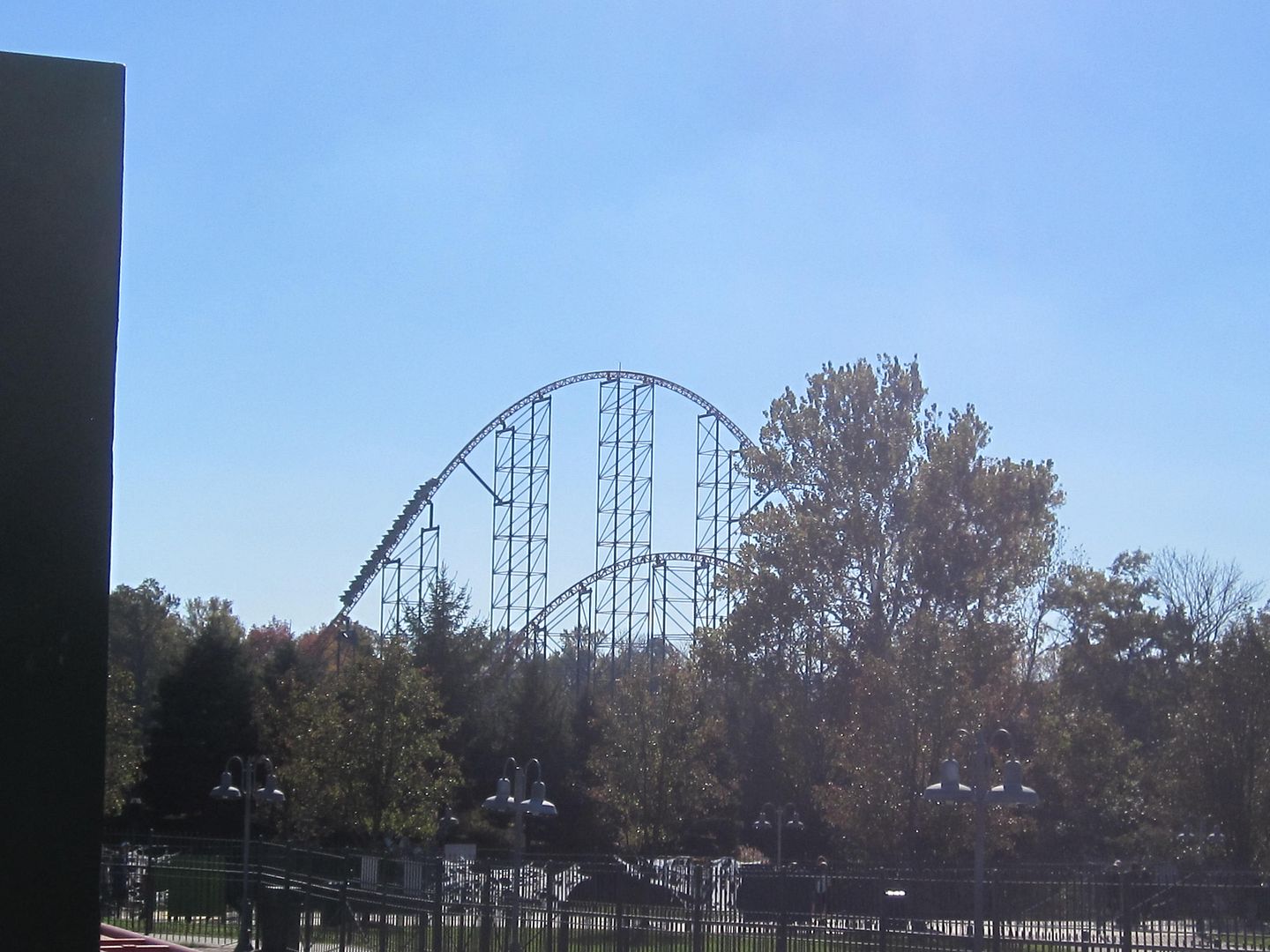 Never a fan of unconventional riding positions, I was skeptical about Batwing but because it's easily accessible from Superman's exit, I decided to get it over with. This is where the Flash Pass came in handy, as there was a line and only one train running. I wanted to get a photo of myself on the train tilted backwards – just to prove to my non coaster enthusiast friends that I would do something this crazy - so asked someone who was waiting in line to take one and email it to me; he was happy to oblige. So there I was, ready for dispatch and so heavily restrained that I might as well have been in a suit of armor except that the chest restraints were soft plastic. OK, lie back and relax; maybe take a nap. Anyway, much to my surprise, I really enjoyed this ride for both the elements and the novelty. The highlights of the ride for me were the vertical loop and consecutive in-line twists. My first Flying Dutchman and the only Vekoma coaster I've ridden that I actually liked. Reride!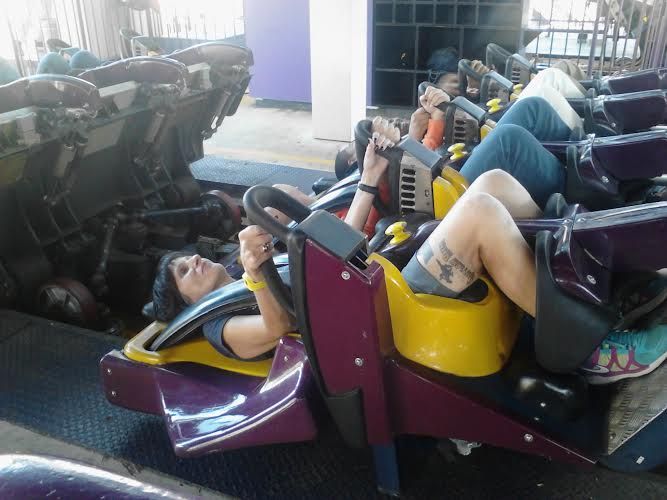 Next up was Joker's Jinx. The launch was a blast and one of the ride ops was a real tease, telling the riders that he was going to count backwards from 20 but of course we never got to zero; the train took off somewhere inbetween. I thought that this was not only a really fun ride but exceptionally smooth and the final inversion was awesome. So this coaster never made it higher than 115 in Mitch Hawker's steel coaster poll. So what? I like it.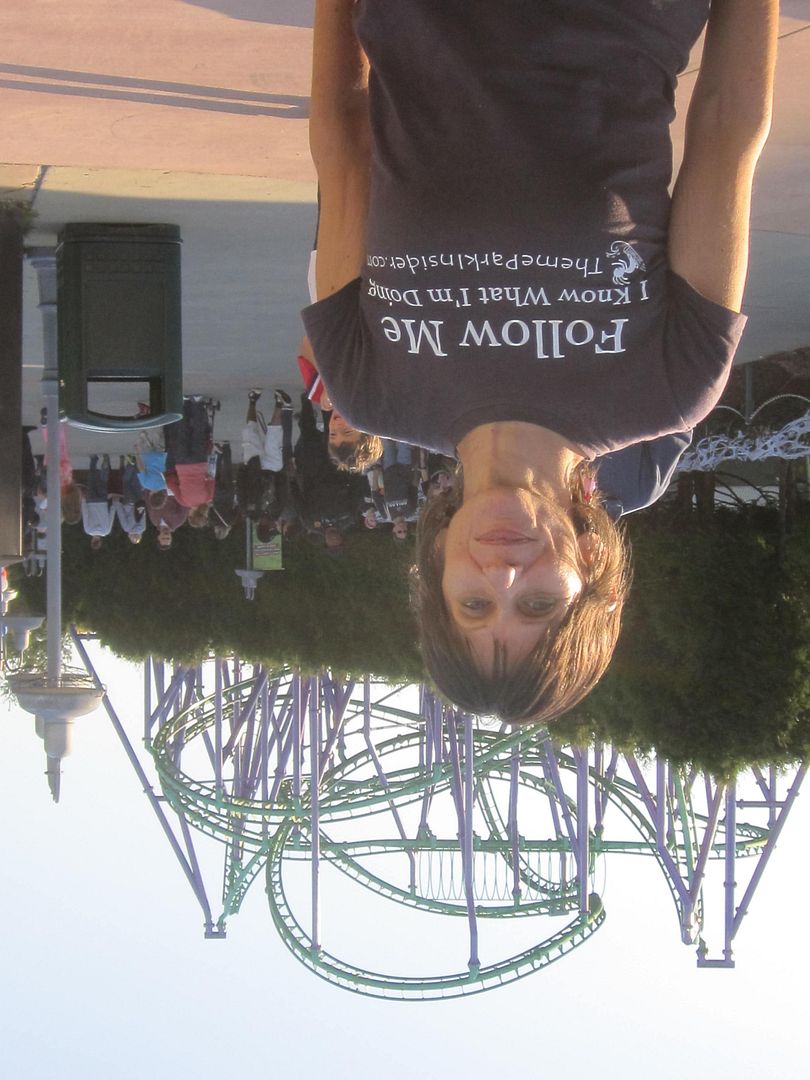 I had a feeling that Roar was going to be better than Wild One so decided to tackle it next. I was not disappointed. This coaster seemed to have a lot of momentum and surprisingly, was not especially rough for a woodie. I liked it so much that I stayed in my back seat for several consecutive rides.
Wild One was, in a word, meh. It didn't have much to recommend it and was rougher than Roar.
I didn't do Mind Eraser b/c I'd ridden that at Six Flags New England and thought it was a ride from hell. And I didn't do Apocalypse b/c I don't do standup coasters. Nor did I hang around for Fright Fest events. I returned to the park the next day for a couple of hours for repeat rides on Superman, Batwing, Joker's Jinx and Roar (no Flash Pass needed that early in the day) before embarking on the three-hour drive back to Pennsylvania. Six Flags America is a nice, clean, well-run little park and I'm glad that I had the opportunity to visit it.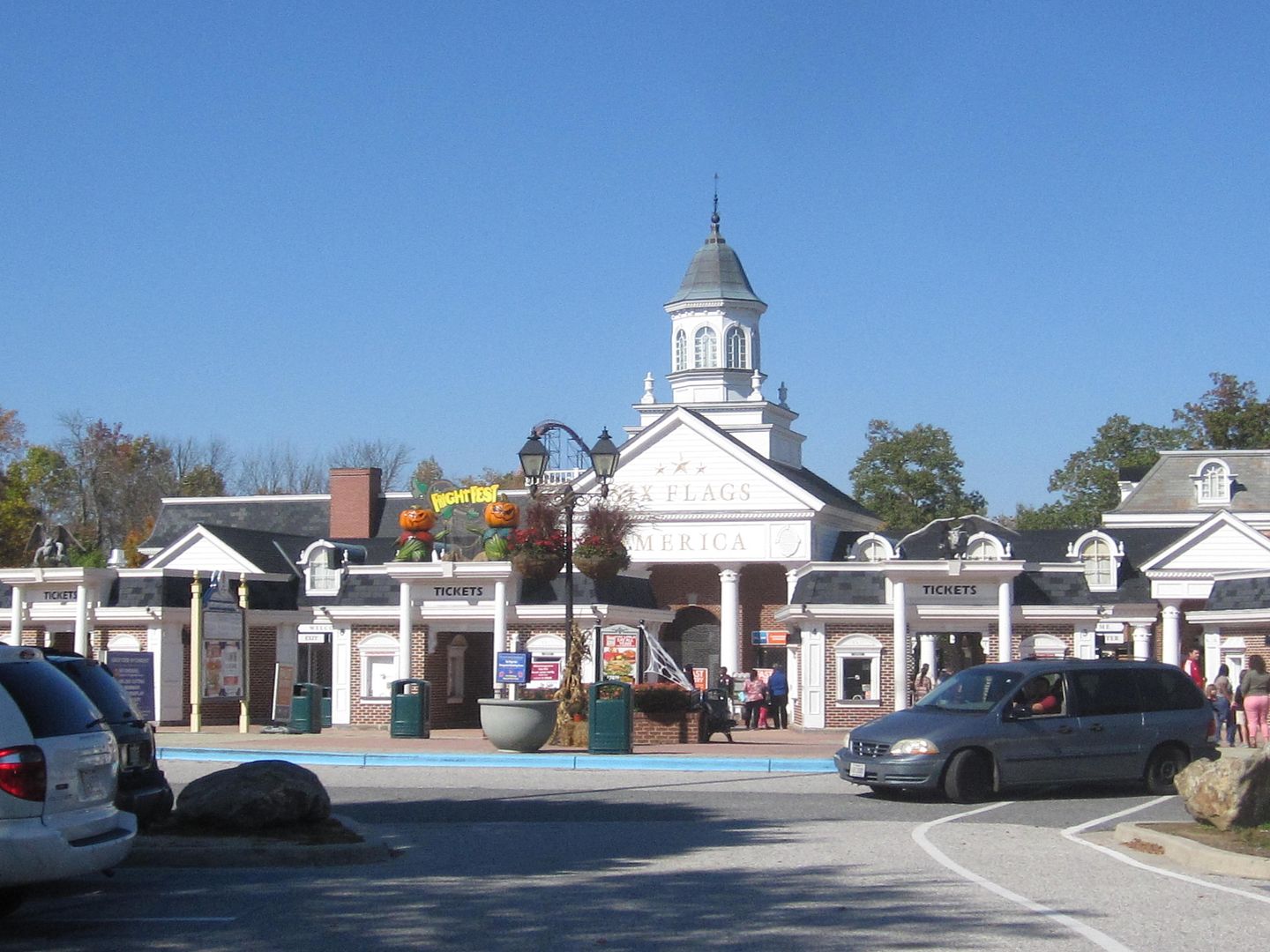 Replies (6)
This discussion has been archived and is no longer accepting responses.