Ride review: Wonder Woman Lasso of Truth
June 18, 2019, 5:48 PM · OK, so it's a pendulum ride. Let's try to contain our excitement. I say this only because of a dismissive comment about a pendulum ride made by a
TPI reader on an unrelated topic. Whatever your opinion of pendulum rides, they're an integral component of theme/amusement parks.
Advertised as the world's tallest pendulum ride, Wonder Woman Lasso of Truth just opened at Six Flags Great Adventure in Jackson, NJ. It's appropriately situated near other rides themed after DC Comics superheroes: i.e., The Dark Knight, Justice League: Battle for Metropolis, Cyborg Cyber Spin and Batman: The Ride. Standing 17 stories tall, it seats 40 riders in a gondola and purportedly reaches a maximum speed of 75 mph. That's faster than the park's most critically acclaimed ride, TPI's award-winning roller coaster El Toro.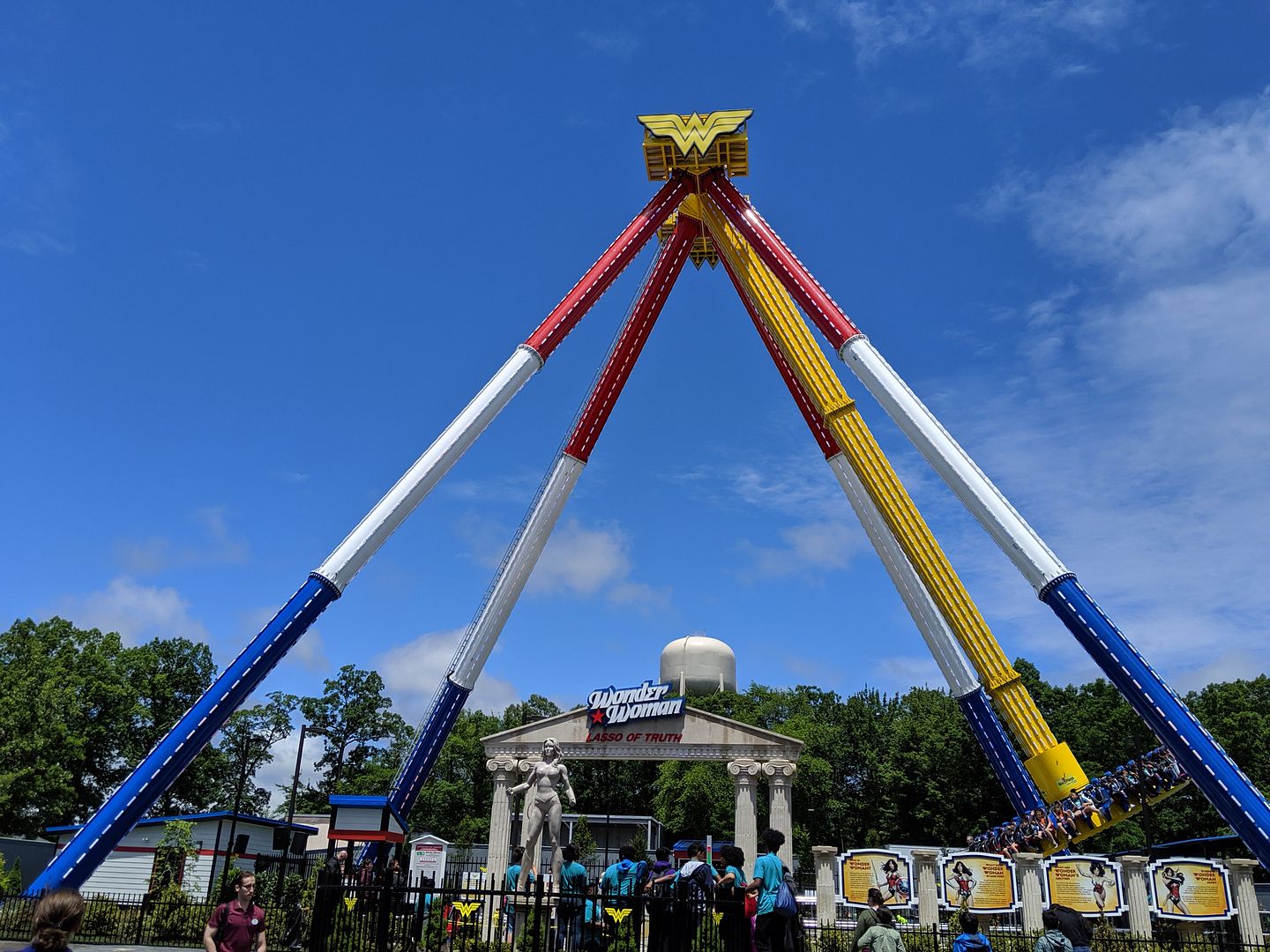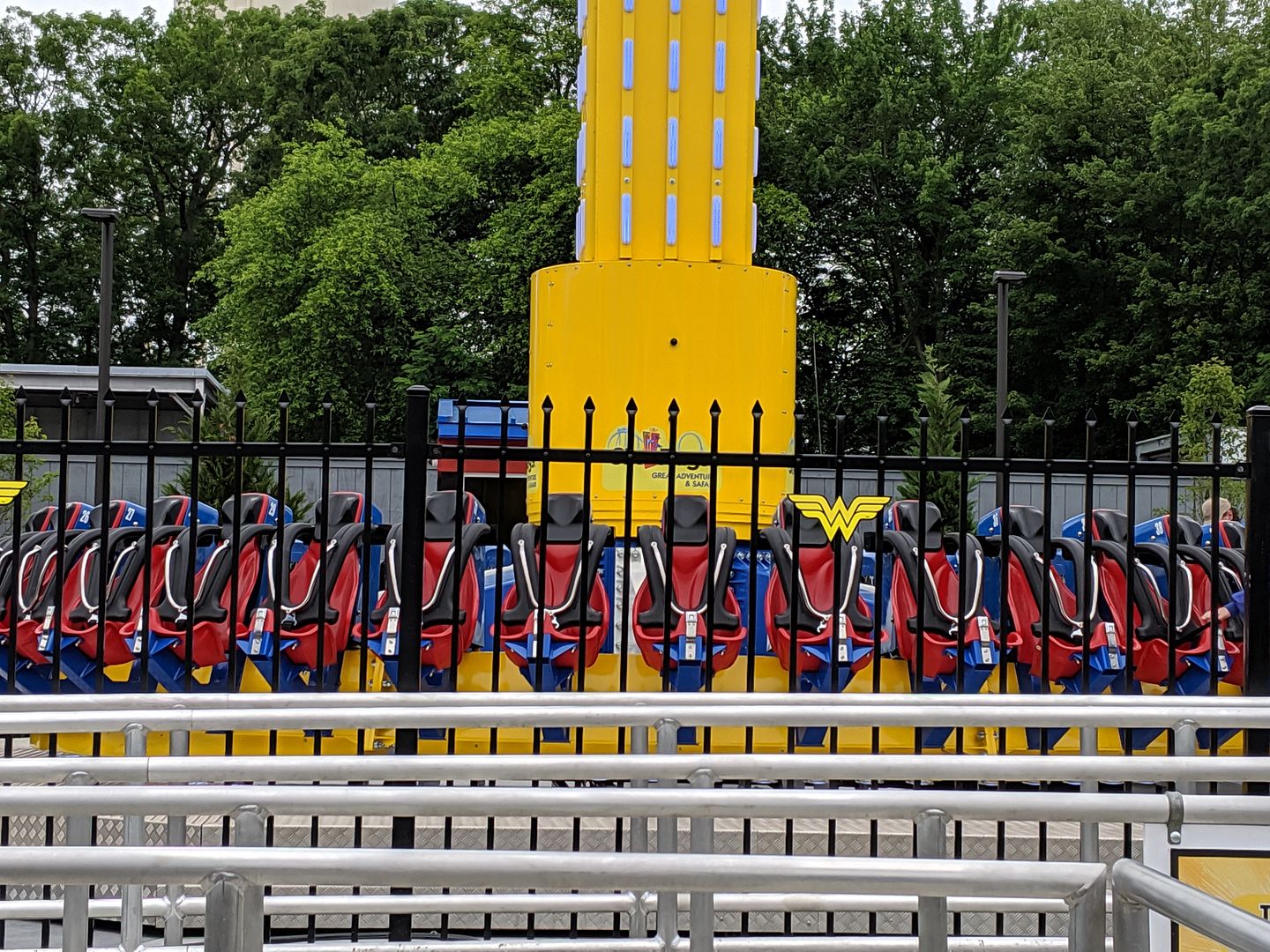 The ride begins with the gondola swinging gently from side to side before gaining momentum. The swings get incrementally higher until the disk, which spins riders in counterclockwise circles, reaches its maximum height of 172 feet. At that point things become pretty intense.
This is a really, really fun ride! The sense of freedom during the highest swings is exhilarating and the moments of hang time – which I hadn't anticipated - enhance the ride experience. I would go as far as to call this ride thrilling. There is just one caveat: publicity from the park mentions a "dizzying journey to extreme heights" and I found that "dizzying" is the operative word. Although I got a kick out of the ride, toward the end I began to feel dizzy. My advice to those such as myself who are prone to motion sickness is to take a Dramamine or oil that can be rubbed behind the ears prior to riding. No motion sickness? No worries; this ride will be a blast from start to finish.
Zamperla does an excellent job with rides of this genre and Wonder Woman Lasso of Truth is no exception. It's a good fit for the park, both thematically and in terms of the available space.
Replies (6)
This article has been archived and is no longer accepting comments.