Last Week At Your Amusement Park......Halloween
A digest of amusement park news and rumors...and a couple of rants...with a sense of humor...
Disneyland – Construction is continuing at Cars Land in the former parking lot of Disneyland
Disney World – Construction is continuing on Fantasyland
Universal Studios Florida – Construction is continuing on Despicable Me
Islands of Adventure – A new queue has been tested and is now open for HPFJ
Busch Gardens Tampa – Rumors are that the next ride installation is going to be a drop tower
Busch Gardens Williamsburg – Construction is continuing on Verbolten, the completely inferior replacement of the Big Bad Wolf
Other parks – Nothing is going on of note at any other worthy theme park
Parting words – In a complete lack of originality, Jeff's final words were: Harry Houdini says that the word is "Believe"

Create My Caption - In the discussion thread below, post your best caption(s) for the following picture taken of Jeff shortly after his unfortunate event: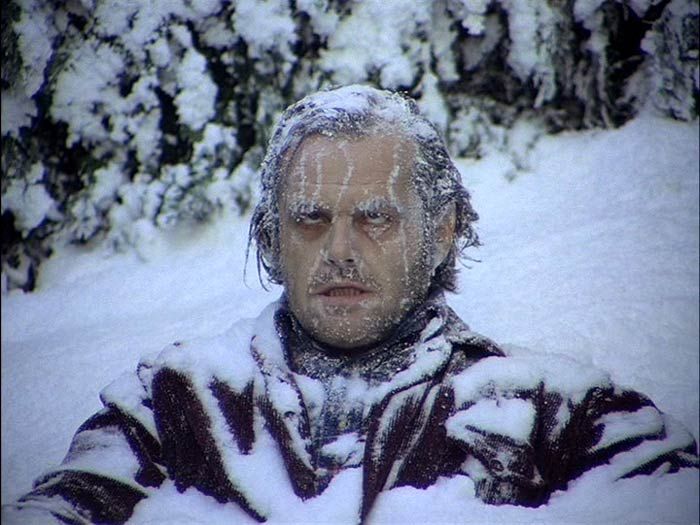 If I have missed anything (and I have, but those other parks don't count for anything and are not really "theme parks" so let's all choose to happily ignore them) please post below. If you have some inside information, more news, more rumors, first rides, please share with the rest of us.....but try to keep it to "theme parks" and not that other rubbish.
Sources: Screamscape, Amusement Today, and whatever else I happened to read this week...
WRONG, WRONG, WRONG!!! Everybody knows that the BIRD is the word!!!
The Trashmen said so.
The Ramones said so.
The Cramps said so.
Pee Wee Herman said so.
Last, but not least, Peter Griffin said so. That makes it Gospel truth.
Caption...Heeeeeere's Frosty!!!
There are, however, many bits of news that should probably be mentioned before we get too much further along.
Disneyland Paris – Big Thunder Mountain suffered a minor derailment on Oct 27 that gave a couple of people some minor injuries. The good news is that the coaster just reopened on Halloween and is back to full queue and long waits.
Walt Disney World – There is some talk about closing the FastPass window. To explain….Disney has always been extremely lenient about people with FastPasses, even if the FastPass has expired, the cast members will allow guests through. According to what we are hearing, an expired FastPass will not let you in the line anymore. Now to clarify, these are early rumors that don't have a specific source. The rumor could have start with an aggressive cast member and a horribly expired FastPass, but this may also be coming from upper management. We will have to wait and see.
Islands of Adventure – To clarify the new Harry Potter and the Forbidden Journey queue, there is now a queue line that is attempting to deal with the scrum that is typical right outside of Hogwarts. The IOA staff is using this as a new way to deal with the bum rush at the lockers as well, only letting a certain amount of people into the locker area. According to my sources, this does not affect the Castle Tour or Single Rider lines.
Legoland Japan – Merlin has chosen a sight that they are talking about building a new Legoland in Japan. The site is in Nagoya on land that was brutally cleared off by their nuclear disaster earlier this year and cemented in.
SeaWorld San Diego – As I reported.....um.....I mean as Robert reported earlier, Manta has its first pieces in place. Both people planning visits to this park next year are rejoicing.
Six Flags Magic Mountain – Log Jammer is getting evicted, probably for a large steel beastie, but that remains to be seen.
Six Flags – The company is talking about doing meal plans. For some reason this seems like a very bad idea. The food at Six Flags is sickening at best. More on this as we hear it.
SeaWorld – PETA has filed a federal lawsuit against SeaWorld in order to get constitutional rights for their captive "slaves". While PETA might just be doing this as a PR stunt against a very high profile company (and let's be honest here, PETA loves attacking SeaWorld), my dogs would be extremely happy with some constitutional rights of their very own.....and quite a bit fatter....
Disney's Magic Kingdom – East Coast Coasters somehow got some dirt on the Disney Corporation and was paid off with a visit to Cinderella's Castle Suite. Since East Coasters are just that way, they had to do the MTV Cribs thing to poor Cindy.

The reference to Harry Houdini and the word "believe" is actually quite a good story. Harry Houdini was a genius when it came to lock picking, having started his working career as a locksmith. While making him a master escapist, Harry Houdini was also a pioneer in the art of magical illusions and the debunking of spiritualists. As someone used to fooling audiences, he was therefore very skilled in keeping spiritualists from doing the same thing while they claimed that it was supernatural abilities. To give a modern day analogy, Penn & Teller craft their show around what Houdini did, in addition to debunking spiritualists on their (former) show BS, they also tell you that you are being fooled, never letting you believe for a moment that what you are seeing is actual magic. They insist on letting you know that it is just a trick, a very skilled trick, but a trick nevertheless. Harry Houdini, being the master escapist that he was, always claimed that if anyone could possibly escape from death and send word back through, it would be him. After Harry Houdini died on Halloween in 1926 of peritonitis from a ruptured appendix, every year on Halloween, séances are held to reach out to the spirit world. What they are looking for is the secret word that Harry Houdini had agreed he would send back to the world of the living: "Believe".
Harry Houdini is one of those really interesting people that are being lost as his legacy slips further and further into the great sands of history (although his name is still popular but in a purely fictional sense). In addition to being an illusionist, escape artist, and anti-spiritualist, he was the first person to fly solo across Australia, owned his own movie studio, had a brother that was also a world renowned magician (although they never performed or toured together after Harry started getting popular), and was great friends with Sir Arthur Conan Doyle (the writer and creator of Sherlock Holmes) until they had a falling out and became very public antagonists of each other.

Caption: And here I thought Blizzard Beach was a water park...

Great to see that you did survive Jeff, it would have been most tragic to not have your weekly reports :)
By the way, watched that movie (The Shining) the other day. Scary stuff, man.
Mike, 2011 - 1926 = 85

And I love your caption, but I have one question:
What does a yellow light mean?
Slow down.