Good names for coasters that have never been used
Have any?
Godzilla: B&M Hyper
Road Warrior: GCI wooden
Black Belt: Arrow looper
Challenger: B&M stand-up, floorless, or pretty much any type of coaster
Lex Luthor Kryptonite Coaster: Great name for SF! could be a floorless or an Intamin Mega
Savage: B&M Hyper or Giga
Inferno: B&M floorless, inverted, and B&M or even Intamin
Burn Rubber: Intamin Strata or any launch coaster
What are some that you think would be great names?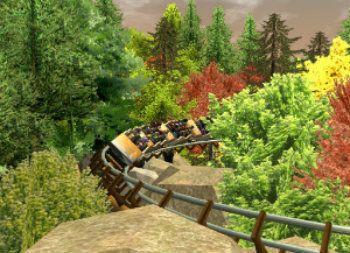 The Great Grizzly - A B&M invert from the same park built into the mountains!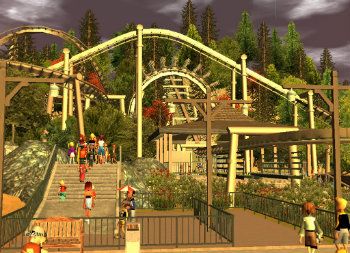 I wanted to add a face to my descriptions!
Mustang The coaster. Intamin Launch Coaster.
Dive of Death Gerstlauer EuroFighter.
Awesomeness 3.0 B&M giga or floorless
Loops of Power Arrow looper.
To Infinity and Beyond Intamin suspended catapult coaster.
Stars and Stripes Vekoma SLC
That's too cliché anyways. And I like Dive of Death Karly... It sounds... Deadly hahaha.
That would actually be horrific to see people thrown out at the 95 degree drop...
Polar Coaster: Roller Coaster with a mountain shapped like a roaring polar bear.
Iron Maiden: Medieval themed steel coaster.
Nova Treker: Space themed spinning coaster.
Flight of Egypt: Indoor roller coaster inside of a dark pyrimad over the ruins of an ancient egypt dig site.
Manticore: themed after the legendery Indian creature.
Alaskan Gold rush: a mine cart coaster through a klondike camp,
El Toro Malo: Spanish themed coaster. The bad bull.