Tournament, round one: Central Florida Halloween events
Written by Robert Niles
Published: March 14, 2011 at 6:48 AM
It's time to kick off the
2011 Theme Park Insider Tournament: America's Best Theme Park Event
. On Friday, we previewed our opening match-up:
Universal Orlando's Halloween Horror Nights vs. Busch Gardens Tampa's Howl-O-Scream
. Now, it is time to vote.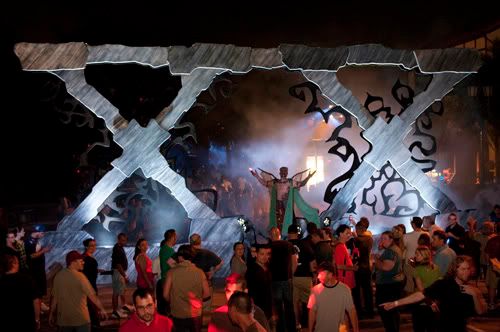 Halloween Horror Nights at Universal Studios Florida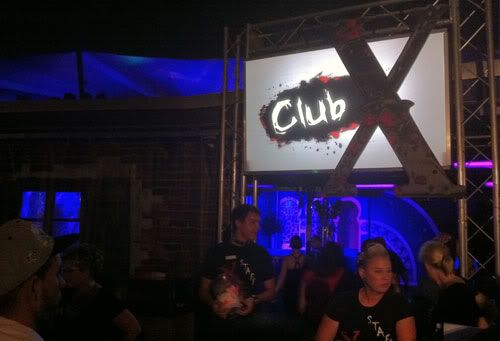 Howl-O-Scream at Busch Gardens Tampa
This vote will be open until Tuesday morning at 10, Eastern time. You are encouraged to use Facebook, Twitter or any other means available to you to encourage others to come vote.

Remember, you don't need to have been to both events to vote - go with the one that sounds the best to you, based on comments and descriptions you've read here on Theme Park Insider and elsewhere. If you're really on the fence, let's use the comments as one last chance for fans to make their cases.
Readers' Opinions
This article has been archived and is no longer accepting comments.
Previous article: 2011 Theme Park Insider Tournament preview: Epcot's Flower & Garden Festival vs. Food & Wine Festival
How to save money on a Disney World trip
Insider's Pick: You can afford that Walt Disney World family vacation of your dreams. Get started with 102 Ways to Save Money For and At Walt Disney World, a great guide to planning an affordable trip to the Vacation Capital of the World. Why wait? The sooner you start saving, the sooner you and your family will be enjoying your vacation!
Get it! In paperback | For Kindle | For iBooks
Top U.S. Theme Parks
Walt Disney World's Magic Kingdom
Disneyland
Epcot
Disney's Animal Kingdom
Disney's Hollywood Studios
Disney California Adventure
Universal's Islands of Adventure
Universal Studios Florida
Universal Studios Hollywood
SeaWorld Orlando
SeaWorld San Diego
Busch Gardens Tampa
Other Top International Parks
Tokyo Disneyland
Tokyo DisneySea
Disneyland Paris
Universal Studios Japan
Hong Kong Disneyland
Europa Park
Walt Disney Studios Paris
Efteling
Universal Studios Singapore
Features, News and Advice
"Stories from a Theme Park Insider"
"Theme Park Insider: Orlando 2014"
The Wizarding World of Harry Potter
The Theme Park Insider Awards
What's under construction for 2014/5?
How to stay safe at a theme park
Archives
2014
2013
2012
2011
2010
2009
2008
2007
2006
2005 (Dec 27-31)
2005 (Jan-Dec 26)
2004

Theme Park Insider Guidebooks
Theme Park Insider: Orlando 2014 features our reader ratings, tips, and advice for visiting Walt Disney World, Universal Orlando, SeaWorld and more!
Kindle | iBooks | Paperback