2011 holiday plans announced at Universal Orlando
Written by

Dominick D

Published:

October 24, 2011

at 9:36 AM

It's that time again. Universal Orlando has announced its Christmas stuff! First, lets start with Universal Studios Florida: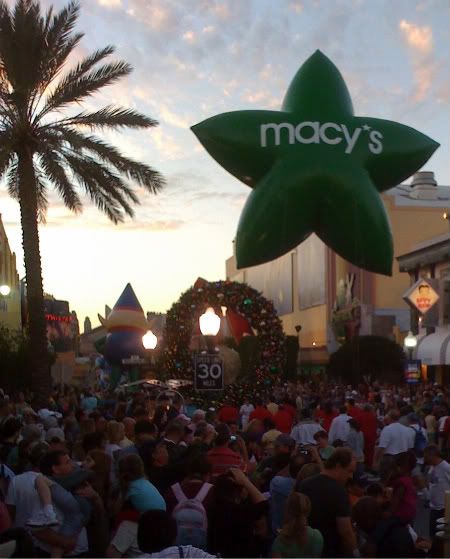 Macy's Holiday Parade - It's Macy's Holiday Parade's 10th anniversary at Universal Orlando Resort. Taking place nightly at dusk, floats and balloons straight from the New York City parade come to the studios. After the parade, see the Christmas Tree lighting and lights around the holiday village.
Holiday Village - Special souvenirs, crafts for the kids, and treats and drinks are here in the village.
Mannheim Steamroller - The popular Christmas artists are back this year, and will be here on December 3, 4, 10, 11, 17 and 18.
Special Christmas versions of Startoons, Barney, and the Blues Brothers will also be played.
And over at Islands of Adventure:
How the Grinch Stole Christmas - See a live stage show version of the story featuring music by Mannheim Steamroller. Also, Whos will come offstage and walk around Seuss Landing!
Breakfast with the Grinch and Friends - Character breakfast in the park.
Picture with The Grinch - Get your picture with The Grinch. (This is the only time of the year to get your picture with him.)
Now these are just at the parks. (There are hotel events, too.) What do you think about this years festivities?

Readers' Opinions
This article has been archived and is no longer accepting comments.
Previous article: Vote of the week: How long do you take to plan a theme park vacation?
Theme Park Insider: Orlando 2014
Get all of Theme Park Insider's reader ratings, tips, and advice for planning a trip to Walt Disney World, Universal Orlando, or SeaWorld, in our new 2014 Orlando guidebook! It's more than 200 pages of well-tested, insider information that will help you get the most from your vacation.
Order now:
Kindle
|
iBooks
|
Paperback
|
Kindle (UK)