Theme Park Apprentice 2 Challenge 6: Downtown Disney
Challenge 6
Over at Hyperion Wharf in Downtown Disney, Orlando, there is still quite a bit of vacancy. The preliminary plans to invigorate the area once known as Pleasure Island have just been recently announced. Ever since the clubs closed a few years ago, they have promised us replacement entertainment. However, the shops and restaurants that have opened have been met with a lukewarm response and mediocre reviews. Therefore, in this challenge, you will be creating some form of entertainment to be in Hyperion Wharf. Maybe you feel that at least one club needs to belong here or maybe some other type of entertainment can be thought up. However, you may not make the Adventurer's Club Part 2 and claim it as your own idea. Nevertheless, something needs to be here, and it is your job this week to think up that idea.
Please post by next Wednesday, and then we will have a Thanksgiving break from the game. We will then resume with the next challenge, the following monday.
Isn't it kind of funny that when I introduce this challenge, Disney decides to announce their plans for the Pleasure Island revamp into Hyperion Wharf?
With all the craziness happening lately, our finale has been moved. Unfortunately, it seems we are no entering upon the week of Christmas with our current schedule. I hate to have people post on that weekend of Christmas, so the final challenge will probably end around the 28th, with a hopefull winner announced before New Years.
Hopefully, I'll be able to share my idea with you all this challenge.
Anyway, can't wait!
I guess its official. By such a slim margin, Nick Markham and Jeff Moon have been fired. It was really hard this week for me to have this elimination because you all did fantastic! Great work though and you will be missed in the competition.
Remember you can still post your ideas if you want after you are fired
Disney's Renaissance Theater at Hyperion Wharf
Walt Disney Theatrical Productions (Disney Theatrical for short) is the live theatre production branch of the Walt Disney Company. It has created and brought to stages around the world such popular musicals as "The Little Mermaid"
"Mary Poppins"
and "The Lion King."
These productions are known for their beautiful scores, dazzling special effects and for their appropriateness for all ages.

But where can you see them at Walt Disney World? No place. Until now...
Disney has decided to solve that problem by constructing Disney's Renaissance Theater, a beautiful state-of-the-art performing arts center in the new Hyperion Wharf section of Downtown Disney
The "Disney Renaissance" refers to the ten-year period starting in 1989 when Disney released such animated classics as "The Little Mermaid", "Beauty and the Beast", "The Lion King", and many others. These films have provided the starting point for some of the musical theatre's most popular and critically acclaimed works. Now these and many other Disney Theatrical productions have a permanent home at Walt Disney World.
Disney's Renaissance Theater will be located in the current parking lot F, directly adjacent to and facing the current Pleasure Island/Hyperion Wharf section.
The entrance plaza in front of the theater can be accessed directly from the surrounding parking lots and from the rest of Hyperion Wharf via the bridge leading between the current Harley-Davidson Store and Raglan Road restaurant. The landscaping and design will have it obviously included in the entire Hyperion Wharf concept.
The Renaissance Theater will be an 1800-seat, one-balcony house of contemporary interior design
Facilities for the audience will include extensive restrooms, especially for women, and multiple family restrooms for the large number of families who will undoubtedly be using the theater as part of their WDW stay. Several large lounges will provide refreshments before performances and during intermissions, and a large theatre gift shop will feature souvenirs from the production currently playing as well as from other Disney shows. Acoustics and sight-lines will be carefully designed to make the viewing and listening experience for the audience the highest quality of any theater in the country. The stage house will have sufficient room to house the most elaborate productions, and the proscenium height and width will be fully adjustable to meet the requirements of any show
Disney Theatrical will use the Renaissance Theater for a variety of productions, including pre-Broadway tryouts of new musicals. Every show has a pre-Broadway tryout somewhere, to let a live audience see it and provide feedback to the producers, and to allow the producers and directors of the show to work on it, to fix problem areas and to perfect the areas that work well. Audiences to WDW will have the opportunity to be the first to see the new musicals that Disney Theatrical is creating before they head to Broadway, such future shows as "Dumbo"
"Aladdin"
and "The Hunchback of Notre Dame".
Long-running shows that have reached the end of their runs on Broadway could be brought to the Renaissance to continue entertaining audiences, and national tours of Disney Theatrical shows would have their Orlando performances here. There would be few nights that WDW guests could not bring their entire families to Hyperion Wharf, have dinner at one of the many restaurants in the complex and enjoy a performance of "Beauty and the Beast"
"Tarzan",
or one of the new musicals in development such as "Newsies"
or "Alice in Wonderland"


Disney's Renaissance Theater at Hyperion Wharf will fill a gap in the choices that Walt Disney World visitors have in their evening entertainment choices. It will provide a place for families to come and spend the evening together, watching a family-friendly piece of quality theatre entertainment while still be experiencing the Disney magic. It will also provide Disney Theatrical with a home base to help it develop more high-quality musicals and extend the life of many of its long-running Broadway and national tour theatrical events, and will encourage local residents to come to the new Hyperion Wharf to enjoy Broadway theatre in their own community.
Disney's Renaissance Theater at Hyperion Wharf- continuing The Disney Company's commitment to bringing their world-famous movies to life!

I can make the deadline by Saturday, I was just hoping that everyone could get it done earlier to enjoy their thanksgiving.
I actually have three "clubs" that I feel best exemplify what was right and wrong with PI. Is it ok to do three or rather one?
One thing I think Disney World needs a little bit more of is a Dinner Show of sorts. Believe it or not, the Contemporary Resort used to have a dinner show like Fort Wilderness and the Polynesian. Since the closure of the Comedy Warehouse and the Adventurer's Club (sniff, sniff), Disney has been trying to figure out what to do with these talented actors. Why not create a bit of a Murder Mystery Dinner show? This one, along with the rest of Hyperion Wharf, is for older guests, right? Anyway, this show will take place in the summer home of famed Hollywood Director Vincent Vanguard. The house is themed as a 1930's Hollywood hideaway. We can walk around his house and see posters for some of his other "hits" including "Adventurer of the Year" starring Hathaway Brown. He is holding a dinner party to find "backers" for his new movie. The food will be very similar to fancy and modern Californian food with fresh fish, Cobb Salad, prime cuts of meat, and desserts to die for (bad choice of words?). Also there are many individuals that want to be a part of this movie. Some of them are invited, some are not. This would include a leading lady, and aged actress past her prime, the OCD Makeup Artist, the nervous assistant, the dumb stuntman, snobby movie critic, his two faced lawyer, greedy studio head, and the full of himself leading man. Mr. Vanguard would also bring out his prized movie award to show everybody that they can count on him to invest. Suddenly, the lights go out and we find Mr. Vanguard dead from being hit on the head with the award when the lights turn back on. Now the dinner has taken a turn for the worse as the guests try to figure out who the murder is before the police come. However, some of the other characters are killed off as well such as during dessert with the poised moose (which causes the makeup artist, who is frightened of germs already, to start going into a comical mental breakdown where she or he is slapped out of it by another character. When the police come, the guest will have to decide whodunit? The beauty of this is that there are multiple shows where there can be a different murderer every night making this a repeat affair. This show will use a lot of improv and character interaction that made the Adventurer's Club and Comedy Warehouse so loved

Challenge 7: Harry Potter, 5 contestants, due Dec 5.
Challenge 8: Hotel, 4 contestants, due Dec 12.
Challenge 9: Themed Land for Holiday World, 3 contestants, due Dec 19.
Challenge 10: Theme Park, 2 contestants, due Dec 30.
Have a Happy and safe Thanksgiving everyone
One of my favorite clubs at PI was the Rock and Roll Beach Club. It was a place where you can grab a drink and listen to some live music. I will expand this idea a little bit and create the Music Box which will be a bar that will bring in acts, some ticketed, some not, to perform some good music for the guests.
This will take the place of Mannequin's and their iconic spinning dance floor. Here, guest can cut loose and dance the night away. The music will vary from all kinds of music and dance including line dancing, techno, pop, oldies, and some Disney inspired tunes. There will be a live DJ there at all times keeping the vibe going. On the top floor, there will be places to sit and watch and to grab a drink. There will also be contests including limbo, twist, and musical chairs. During the week, this place will be open for the whole family as well with a DJ playing family friendly dancing music and the contests, of course. Kids of all ages love to dance. There will also be themed nights throughout the year and especially during the holidays!

Rock and Roll Lagoon
Rock and Roll Lagoon would be the newest rock and roll club at Hyperion Wharf! Guests can hang out in the club, eat some snacks, drink (nothing alcoholic), and jam out to their favorite rock songs. The club would also feature the Sound Shack, a CD store where fans of rock and roll can buy best selling CDs, like AC/DC's "Back in Black" album, the Eagles' Their Greatest Hits" album, and many others. The club would follow this music based weekly schedule:

Heavy Metal Mondays:
Every Monday, rock and roll fans can jam out to some of their favorite heavy metal bands such as:
AC/DC:

Aerosmith:

Deep Purple:

KISS:

Led Zeppelin:

Scorpions:

Twisted Sister:

And Van Halen:


Classic Rock Tuesdays:
On Tuesdays, the Lagoon would be dedicated to classic rock bands, like:
Journey:

The Beatles:

Queen:

Pink Floyd:

The Rolling Stones:

And many more!

Alternative Rock Wednesdays:
Wednesdays would consist of alternative rock bands, including:
Green Day:

Linkin Park:

Three Days Grace:

Skillet:

And lots more!

Southern Rock Thursdays:
Thursdays would play southern rock music from the minds of bands like:
Allman Brothers Band:

Creedence Clearwater Revival:

Eagles:

Kansas: (...Sorry! No logo!)
Lynyrd Skynyrd:

And ZZ Top:


Freestyle Fridays (and weekends):
On Fridays, Saturdays, and Sundays, rock and roll fans can request rock songs to be played at the lagoon.
Being the powerful corporate business Disney is, some of these bands (the ones still together) even make special appearances at the Lagoon!
Well, there you have it folks! Thanks for reading my ideas! God bless!
Hyperion Wharf has a new ship coming to town. The Disney Magnificent takes tourists all around the Downtown Disney lake. The Magnificent is open to all tourists for $5. The boat includes a 2 lounges, a bar, A children's area, Samantha's Seafood restaurant, and a lookout.
Guests first walk into the dock house where they buy the tickets and wait for the steam boat. The waiting room is upscale with windows out onto the lake. Children can play on the Docks Playground with all sorts of neat kiddie fishing items to play around(Note: most kids don't know the fish smell so the smell would be absent). When the steam boat's horn blows, guests have about two minutes to board the boat. Guests should never have to wait more than 26 minutes for the boat as it will take about 20 to circle the lake.
The first floor of the boat has 1 adult only lounge with a bar attached. Guests are limited with their number of alcoholic drinks. Also on the first floor is a walk around look out to watch the world go by. The children's area is also on the first deck. This has a small look out, a small play area, and activities for kids. Kids can draw, make crafts, and more. Guests can also visit the small store located on the first deck.
***my time is rather choppy(shopping, cleaning, family time, etc...) so i'll be able to get the rest later.***
continued
The Samantha's Seafood restaurant resides on the second floor of the boat. This upscale seafood restaurant includes numerous seafood items. Here is a sampling of the menu:
-Shrimp Linguine
-Lobster(both Maine and Florida lobsters are available but the ones from Maine are a bit pricier)
-Crab Cakes
-Lobster Stew
-Spicy Shrimp
-Scallops and Shrimp
-Fried grouper
-Tilapia
-Grilled Salmon
-Mackerel
-and much more
All of the seafood items are freshly caught.
The third floor contains the Family lounge. The whole family can relax, look out into the water or towards land, and have fun. All kinds of furniture is available. Families can sit down and play checkers as well.
The fourth floor has the main lookout for all to see what's around them. There is plenty of sitting and standing room.
Around the year guests can view many seasonal things. In the spring gardens with pictures(via flowers) look up to guests on the boat. During the summer there are fountains with colors for guests to view on top of the flowers (don't worry, you will only get wet if you walk under a misty fan). During the fall guests will enjoy viewing inflatable turkeys, pumpkins, and more from the safety of the boat. During Winter(and around Christmas in particular) guests can view tons of lights dotting the shoreline with Santa, winter wonderlands, nativity scenes, and more. The Magnificent itself will be decorated appropriately year round. Guests of all ages will be thrilled to experience the magic of the Disney Magnificent steam boat.
Feedback (from more people than just Tim) would be great!
Keeping with the theme of Greek Gods (Hyperion was the Greek Titan God of Light), this awe-inspiring fountain/laser/music spectacular derives its name from the Greek Titan God of water, Oceanus. Oceanus Maximus combines the fun and excitement of world of Color at Disney California Adventure with the elegance and majesty of the Dancing Waters of Bellagio to create a truly remarkable experience. Dancing waters "perform" songs from classic movies, the top music charts, etc. Dancing waters, powerful LEDs, and fog effects create a magical world of water, light, and sound.
Oceanus Maximus is actually the name of the stage or show area where visitors to Hyperion Wharf can view the varied fountain shows. Hotel guests of Saratoga Springs also have a distant view of the show. Music from the show can be heard from separate speakers there as well. Above is a photo of the amphitheater that guests can sit in if they would like. Also, the walkway along the water's edge and the dock seen on the right of the above image provide excellent views. Below is an overall view of how Oceanus Maximus relates in location to the rest of Hyperion wharf and Downtown Disney.
The Classics: A Tribute (Mid-January-March) Every Friday, Saturday, and Sunday (more often during holiday weekends and special events: i.e. Marathon Weekend); 8pm


This show showcases music from classic movies. It very much so resembles the legendary Bellagio in that it has soft colors and simple grace, but at the same time is probably more dramatic and chill-inducing than any of the other shows at Oceanus Maximus. Some sample songs would be: "Singin' in the Rain", "Somewhere Over the Rainbow" (The Wizard of Oz), "You Are Sixteen" (The Sound of Music), "Thus Spoke Zoroaster" and "The Blue Danube" (both from "2001: A Space Odyssey"), Medley of Jurassic Park, Star Wars, Indiana Jones, E.T. and Harry Potter Main Themes (John Williams Classics). Songs would be changed during the off-season to keep the show popular.



The laser and fog effects are most utilized in the show as compared to the others. This one showcases summer hits from each decade beginning 50 years ago all the way up until today! So, for example the 2010 show would feature songs from 1960, 1970, 1980, 1990, 2000, 2009, and 2010. In 2011, the summer hits featured would be from 1961, 1971, 1981, 1991, 2001, 2010, and 2011. This would keep the show fresh and interesting for years to come.
2010's show would be as follows: 1960: The Twist (Chubby Checker), 1970: Ain't No Mountain High Enough (Diana Ross), 1980: Another One Bites the Dust (Queen), 1990: U Can't Touch This (M.C. Hammer), 2000: Oops!...I Did It Again (Britney Spears), 2009: Poker Face (Lady Gaga), and 2010 California Gurls (Katy Perry feat. Snoop Dog)
The current year's song could be changed as new songs come along, also keeping the show fresh as well as keeping attendance up.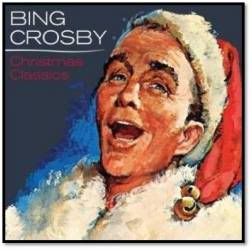 This show is a celebration of the holiday songs that get us in that wonderful spirit. The songs would be performed in more traditional forms, not the pop-style of today's holiday music. Even so, an upbeat, modern song may show up every once and a while. Some songs you would probably hear include: Deck the Halls, Carol of the Bells, Walkin' in a Winter Wonderland, Silent Night, Let It Snow! Let It Snow! Let It Snow!, O Christmas Tree, White Christmas and Chestnuts Roasting on an Open Fire. Not all would be played in one show, but it would be a different selection every night.
Hope you enjoyed reading about the wide selection that Oceanus Maximus has to offer and are already planning a visit to Hyperion Wharf to see this truly astounding show.

Disney has created an ice rink at Downtown Disney which features there widely popular shows called Disney on Ice!
Disney will specifically build a rink to fit its needs and not have to build its stages, ice rinks and anything else it needs accomodate the building that it performs. Now Disney can do what ever it wants while in the building.
Each year Disney on Ice will have different shows depending on the movies that are coming out.
While the rink is unused the rink will be open for guests to rent skates and go on the ice year round. Also the rink gives them the versatility to have youth hockey tournaments, ice dancing and anything else that you can do on the ice! Also during hockey season and preseason they can hosts professional teams including the Tampa Bay Lightning and other teams.
So the rink while being used for Disney on Ice will have other uses that Disney and guests can enjoy. This is especially true for guests who may not have the opportunity and doesnt come from regions where ice rinks are rare.
James: I've thought about this idea myself at points. I think its a good idea to have broadway tryouts at a theater in Orlando. I thought the theater pictures were stunning.
Anthony: I like the idea of bringing some clubs back, and your mystery club was my favorite. I feel it is a nice replacement for the void of the Adventurer's club. I do think that your tried to copy too much for the other two clubs from the Rock n Roll Beach Club and Mannequins.
Andy Milio: I liked your spin on the club as well and enjoyed the thought you put into the different nights. I thought you broke the different genres of rock down very well and giving them their dedicated nights.
David L: Your idea was probably the most original, but I feel that you could have elaborated alot more on the details. But the concept was still great.
Adam: This is what I'm talking about! I thought you did a great job this week. The show would certainly rival world of color, and really world of color could even be placed here. But I think your show fit better. My favorite this week.
Dan: Definately expand on your idea. I liked the idea of having the ice rink in Orlando though. I thought it funny and a bit unusual to be there, but I liked it. The idea of having hockey games here was a great idea as well, making HW a HUGE entertainment attractor for hockey fans, including myself.
Adam's idea and told him so. I'd love to see it at Hyperion Wharf (along with mine ;+)
Disney Dream Flights
A helicopter tour of the vast Walt Disney World property including all 4 parks, water parks, Downtown Disney and some of the various resorts and hotels on property. Imagine getting a birds-eye-view of the parks and see how they are laid out and used, seeing the vast savannah at DAK, getting up close to the TOP of Tower of Terror without going all the DOWN to the basement, soring over EPCOT and getting an unbelievable view of Cindella's Castle!
Just a thought maybe I will use it later on in another challenge in the future?
How do you guys like it?