Halloween update: Mickey's Not-So-Scary Halloween Party at Walt Disney World
Last night we went to go check out Mickey's Not-So-Scary Halloween Party at Walt Disney World and it didn't disappoint. As you arrive at the entrance to the
Magic Kingdom
you are greeted by a giant Mickey pumpkin and the decorated Main Street Train Station.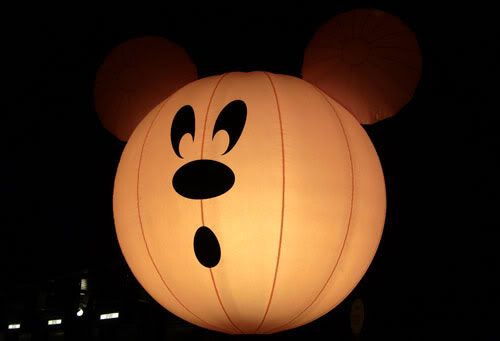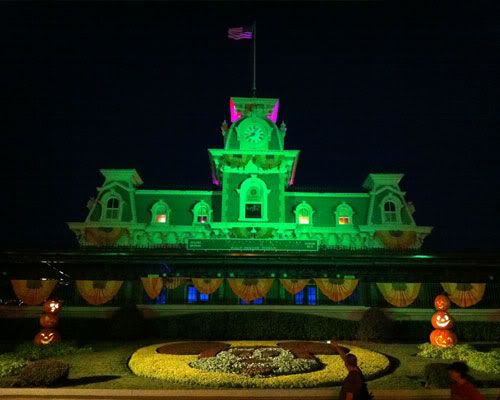 Walk just inside and you'll be given a special trick-or-treat bag, then see Main Street, USA and Cinderella's Castle lit in extra-spooky colors.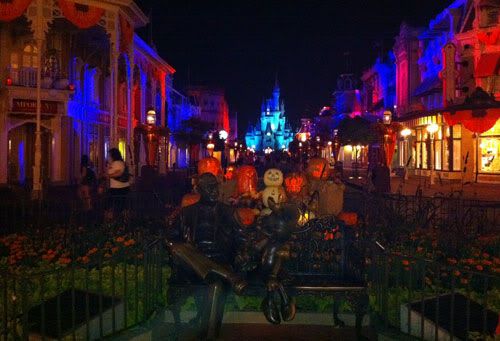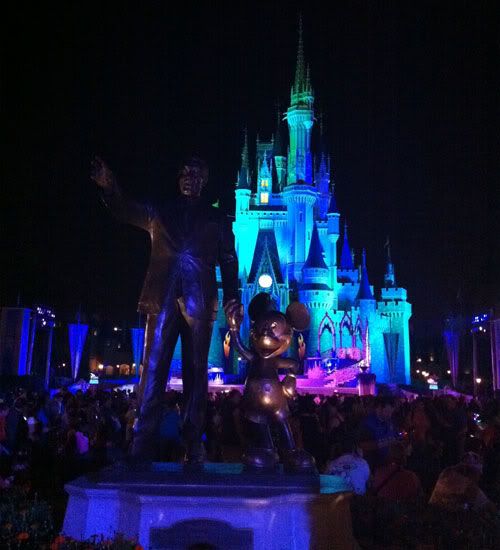 There is plenty of walking to do and plenty of candy to fulfill all your sugary needs at this Halloween event. When I say plenty of candy, I mean there is a lot. There are 12 Trick-Or-Treat stations marked with Goofy's Candy Company logos on the park map. And don't think you are too old to go trick-or-treating for candy; it's tons of fun for young and old. Along the candy routes you can also see special Disney characters appearing in Halloween costumes, signing autographs and posing for pictures.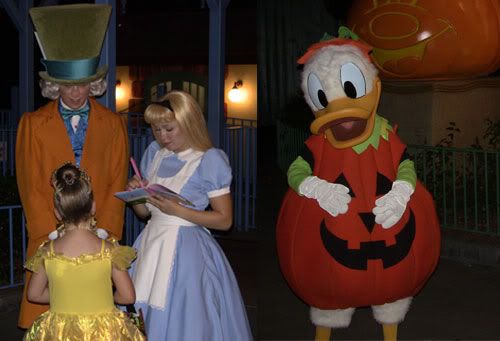 More fun is to be had at the character dance parties in Liberty Square and Tomorrowland. The DJ will have you dancing in no time with music ranging from current dance hits to old-school disco. There's just something wildly entertaining about seeing Stitch and others dance to Thriller.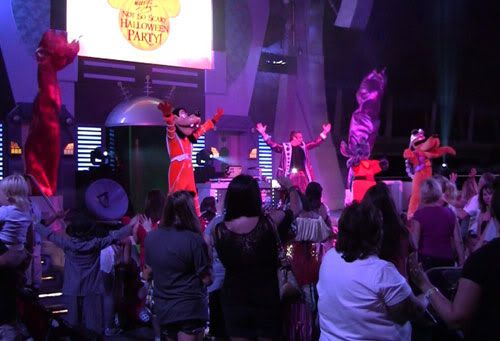 And dancing the night away isn't the only entertainment. You also should check out Disney's Villains Mix & Mingle. It's part show, part meet-and-greet. It goes on four times a night, center-stage in front of Cinderella's Castle. This special Halloween production is filled with special effects that will sure catch you off guard.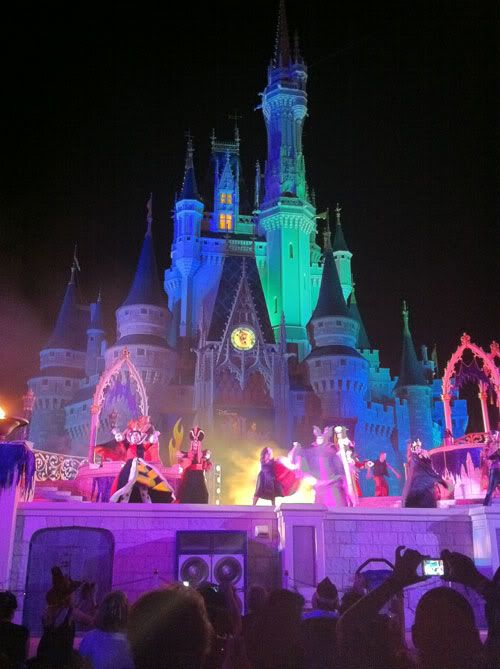 Also go over to check out The Haunted Mansion with its spooky colors and meet an extra-spooky ghost they let out of the Mansion just for the party.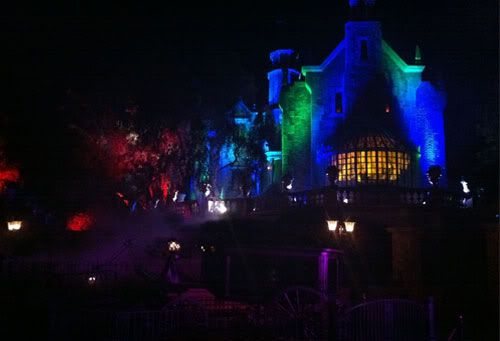 The Mickey's "Boo-to-You" Halloween Parade starts in Frontierland twice each evening during the event. Make sure just before the parade comes around that you keep an eye out for the Headless Horseman. Other parade sightings include Jack Sparrow, Captain Hook and the Haunted Mansion Ghosts.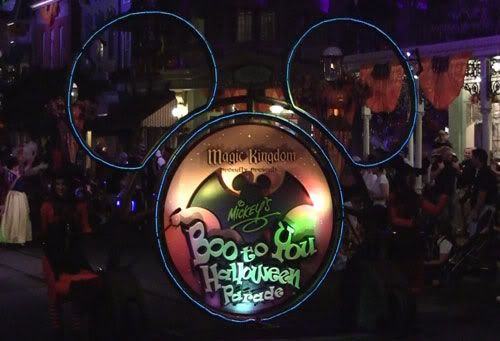 Make sure you have your candy bags ready because Goofy and his Candy Company are giving out tons of candy.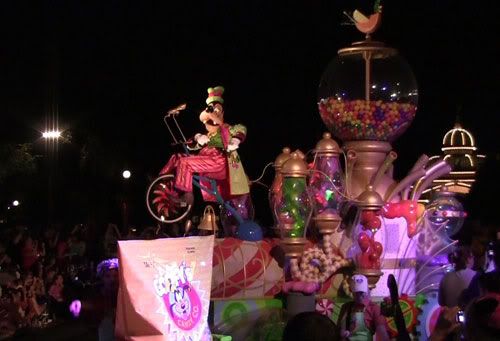 And of course you don't want to miss the Happy HalloWishes fireworks spectacular. The show includes a sing-along with the Disney Villains that is a lot of fun and that gives you the feeling like you are in control of the fireworks exploding.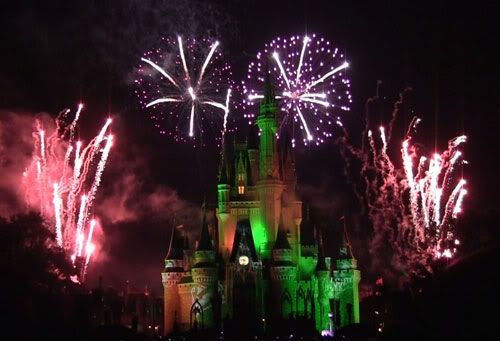 And saved the best for last. Mickey's Not-So-Scary Halloween Party is fun for all ages. I was surprised at how much fun I had and to see so many wonderful costumes. Young and old come dressed up in all sorts of costumes, from Vampires to the Flintstones. Don't think you are too old to dress up in a funny Halloween costume. At Disney everyone is a kid again, and did I mention that there is lots and lots of candy?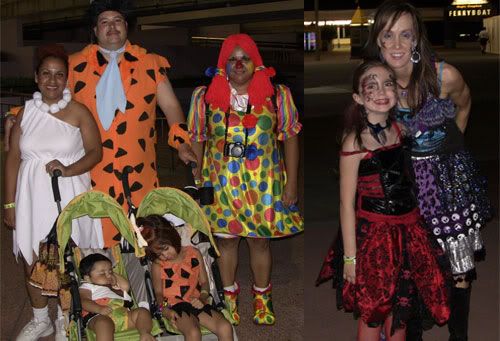 Mickey's Not-So-Scary Halloween Party runs for another 21 select nights through Halloween at Walt Disney World's Magic Kingdom park. Tickets for the event vary per night and will range from $47.95 to $58.95 per child (ages 3-9) and $53.95 to $64.95 for adults. I suggest visiting Disney's website and purchasing tickets in advance as they are discounted and will sell out on some nights.
Replies (9)
This article has been archived and is no longer accepting comments.