Tournament quarterfinals: Universal Studios Florida's Halloween Horror Nights vs. Mardi Gras
It's time for the second quarterfinal in the
2011 Theme Park Insider Tournament: America's Best Theme Park Event
. The way the brackets have worked out, this contest is essentially your chance to pick the best special event at Universal Orlando Resort.
Today, we're matching up Universal Studios Florida's Halloween Horror Nights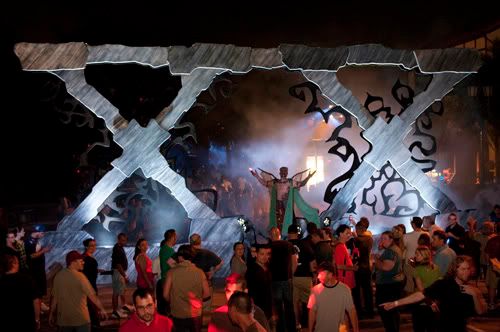 vs. Universal Studios Florida's Mardi Gras
Fall haunts and scare zones vs. late-winter/spring concerts and scarf zones? Which event is more your style?

Post your thoughts in the comments, and feel free to spread the word on Facebook or Twitter, if you'd like to rally extra votes to your pick. Voting will be open until noon Eastern on Saturday. Then come back Monday morning for our next match-up: an all-Christmas battle between Dollywood's Smoky Mountain Christmas and Mickey's Very Merry Christmas Party at Walt Disney World's Magic Kingdom.
Replies (2)
This article has been archived and is no longer accepting comments.