Busch Gardens Tampa reveals Howl-O-Scream 2011
It's that time of the year again. With the haunting season right around the corner the details about the haunts are starting to surface. A few weeks ago Universal Orlando released it's first
Halloween Horror Nights 21 house
, today Busch Gardens Tampa released details of it's upcoming haunting season.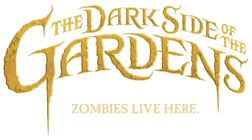 This year Busch Gardens Tampa will reveal "The Dark Side Of the Gardens" at Howl-O-Scream 2011. The event will run on 17 select nights and will be overgrown with all new haunted houses, new live shows, and will see the return of Alone.
This year, the all new houses include:
Nevermore - Beating hearts, swinging pendulums and a raven's cries haunt the manor of Lenore, creating a demented and twisted nightmare. Step inside to experience the gothic terror that maddens the lord of the house. and feel delusion overcome reality. Find your way out of this horror story before paranoia authors your final chapter.
Zombie Mortuary - No one remembers how the epidemic started, but now, zombies live here. The undead that infest this small town funeral home feed on the fresh flesh and brains of mortuary mourners to satisfy their insatiable hunger. Avoid the walking dead or you may find yourself deeper than six feet under.
Ultimate Gamble: Vampire Casino - Fanged fiends entice you to test your luck in this sultry hangout straight from Sin City. The seductive games and high-stake thrills at Reviver Casino are sure to get your blood pumping, but will you escape before your luck gets drained? Just stay away from the killer All-THEY-Can-Eat buffet.
In addition, we will see the return of Nightshade Toy Factory, Death Row Vengeance: Fear the Dead, Deconstruction: The Doctor Is Out of Control, and Alone… (A personal experience in horror).
The Dark Side of the Garden will also feature two live shows.
Midnight Hour new - The music industry can be a devilish business to break into, especially when your road to fame leads to the Hellfire Club. Don't believe the club's shadowy owner when he promises his panel of sinister celebrity pop-culture coaches will help make you a star! Performing nightly at the Desert Grill
Fiends - Is there a doctor in the house? These captivating creatures of the night will infect you with dance fever and keep your pulse pounding with their deranged dance party. But when Dr. Freakenstein's naughty nurses start operating, the diagnosis is always "code pink." Performing nightly at the Stanleyville Theater.
For those over 21, Howl-o-Scream will have Club Virus where you can enjoy non-stop music, premium signature cocktails, drink specials and exclusive appearances by Howl-O-Scream's most terrifying personalities.
Busch Gardens is also bringing back it's all inclusive VIP Packages, which include event admission and a tour guide. There are three levels of special VIP treatment available: Super, Mega and Ultimate. The Super experience is a three-hour group tour of haunted houses that includes front-of-the-line access. The five-hour Mega experience adds reserved show seating, front-of-the-line access to several roller coasters and preferred parking, and the Ultimate experience adds the Fright Feast dinner buffet, meet and greet with the Howl-O-Scream creative team and a $5 games card. All tours include commemorative photos, merchandise discounts and complimentary beverages. Packages start at $79, and Passport Member discounts are available.
For those who would rather be their own tour guide Howl-O-Scream also offers two front-of-line passes. The Front Line Fear pass for $35, which grants no-wait access to all houses, excluding Alone. The Front Line Fear Extreme pass ups the access and also lets guests skip the line at five of Busch Gardens coasters for $50.
Two more great offerings include the Thrills & Chills Weekend Pass which includes unlimited access (Thursday through Sunday) to Busch Gardens by day and Howl-O-Scream by night for $79.99. And my personal recommendation, Fright Feast which includes a buffet of monstrous main courses and devilish desserts, plus and exclusive performance of The Midnight Hour, and to top it off you get a half-hour early access to all the haunted houses plus front-of-line privileges until 8:30 p.m. all for just $25 per person (group rates and discounts for Passport and Fun Card members available). From my experience last year you can get most of the houses done within that time frame, and it truly is in my opinion the best bang for your buck deal if you can't splurge for the VIP treatment.
The event runs Thursday through Saturday nights, Sept. 29-Oct. 1, 6-8, 13-15, 20-22 and 27-29. Freaky Preview lets those who cannot wait to face the darkness experience the event a week early on Sept. 23-24 for discounted rates as low as $32.99. Operating hours are 7:30 p.m. to 1 a.m. during Freaky Preview and on Thursday nights. Friday and Saturday hours are 7:30 p.m. to 2 a.m. For more information visit TheDarkSideOfTheGardens.com.
Replies (1)
This article has been archived and is no longer accepting comments.