2015 – Harry Potter Goes to Hollywood
Update:
(Dec. 5) Universal Studios Hollywood has announced a press event for 11 am, Tuesday, Dec. 6 to make the announcement. Governor Jerry Brown will be there with pretty much all of Universal, Warner Bros. and Universal Orlando and Universal Studios Hollywood management to have a "Butterbeer toast."
2015 is shaping up to be an incredible year for theme parks. Of the parks that receive regular mention on this site, the current list is Shanghai Disneyland and Avatar Land at Disney's Animal Kingdom.
What we are currently hearing from very reputable news sources is that a new Harry Potter Land is going to open at Universal Studios Hollywood in 2015 in a deal that should be finalized in the next couple of weeks.
The biggest questions are where is it going to go and what is it going to include. To answer those questions, I must point out that this is a very fluid situation that has yet to be officially announced, but what we are hearing is that it will be somewhat similar to the Harry Potter Land at Islands of Adventure. Whether that means that Hollywood is getting robotic arms and dueling coasters is anyone's guess. The only thing that we can bank on at this point is an immersive village where they serve Butterbeer someplace.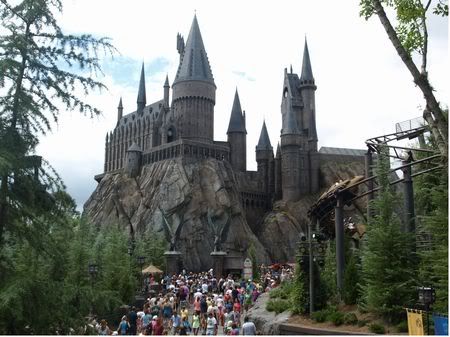 Your thoughts?
Replies (24)
This article has been archived and is no longer accepting comments.