Mardi Gras 2012 kicks off at Universal Orlando
It's that time of year again, this weekend Universal Orlando kicks off its 2012 Mardi Gras season. We got to take a look the new floats for this year and got a taste of New Orleans.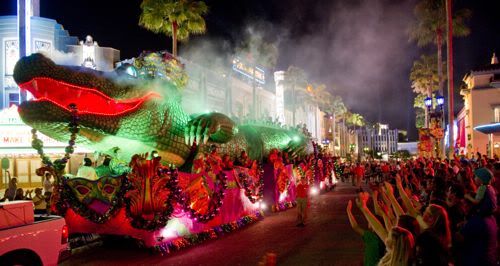 Every year, Universal Orlando has a new set of themed floats made by Blain Kern Artists which is the same company that designs and builds the floats for the New Orleans Mardi Gras Parade. This years parade theme will take you on a journey through the "Blue Planet."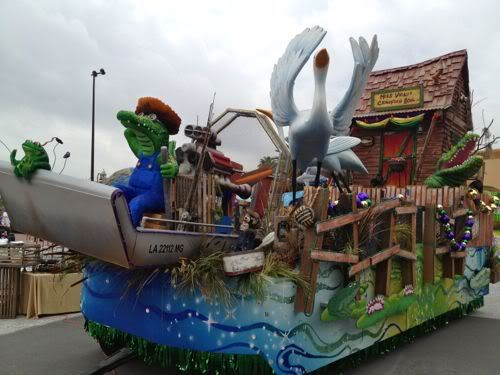 From the bayous and swamps…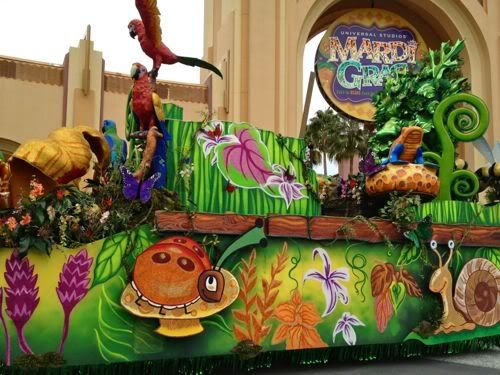 to the rainforest…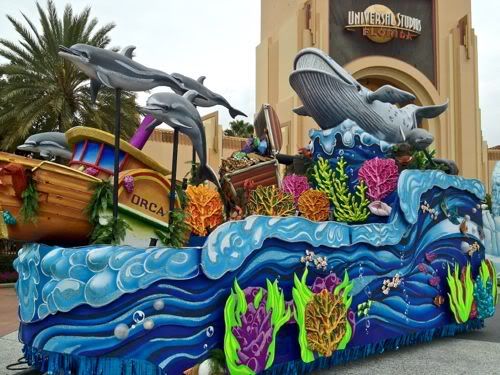 to the deep blue sea…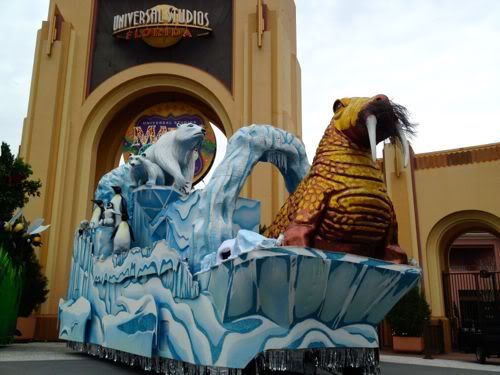 and the Polar Regions.
Of course the lineup of floats will also bring back many of the old favorites like the Riverboat and Gator.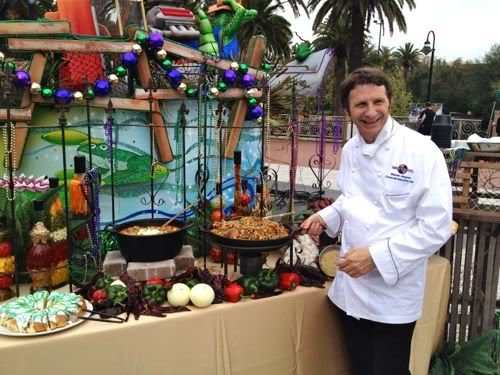 Let's not forget Mardi Gras also brings with it some tasty, delicious Cajun cuisines at Universal Studios' French Quarter Courtyard. There you'll be able to find Jambalaya, Shrimp Gumbo, Beignets, King Cake, and so much more. I definitely recommend if you are coming to Mardi Gras to take some time and try these delicious dishes.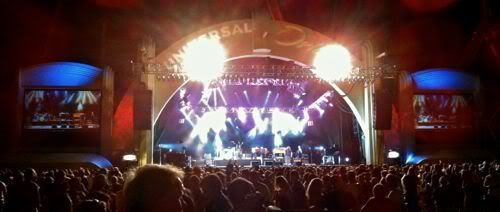 And of course Mardi Gras will again play host to over a dozen concerts headlined by some of the biggest names in music starting off with the B-52's this weekend, and Kelly Clarkson next week. There will also be several New Orleans Bands straight from the Big Easy coming to perform in the French Quarter prior to the headliners taking the main stage.
Mardi Gras 2012 Lineup
Event Date
Headliner
New Orleans Bands
Saturday, February 11
The B-52s
The Daddy Mack Blues Band
Saturday, February 18
Kelly Clarkson
Lil Malcolm and the House Rockers
Sunday, February 19
Boyz II Men
Lil Malcolm and the House Rockers
Saturday, February 25
Diana Ross
John Lisi & Delta Funk
Saturday, March 3
Goo Goo Dolls
Beth McKee & The Sliders
Saturday, March 10
Big Time Rush
Gravy
Friday, March 16
J. Cole
Lil' Brian & The Zydeco Travelers
Saturday, March 17
Sugar Ray
Lil' Brian & The Zydeco Travelers
Friday, March 23
Hot Chelle Rae
J.J. Caillier & The Zydeco Knockouts
Saturday, March 24
B.o.B.
J.J. Caillier & The Zydeco Knockouts
Friday, March 30
Plain White T's
Soul Project
Saturday, March 31
Prince Royce
Soul Project
Saturday, April 7
Cindy Lauper
Rockin' Jake
Saturday, April 14
KC & The Sunshine Band
Big Al & The Heavyweights
Mardi Gras is included as a part of regular admission to Universal Studios Florida. For more information, visit www.universalorlando.com/mardigras.
Replies (1)
This article has been archived and is no longer accepting comments.