Which theme parks in Central Florida should we cover more often?
Thank you to everyone who voted and commented last week in our poll about increasing coverage at Southern California theme parks. (And look for more stories about Universal Studios Hollywood in the months to come, as a result!) Today, I'd like to throw open the same vote for Central Florida.
Again, I know from looking at years of pageview traffic that readers love coverage of the Walt Disney World and Universal Orlando theme parks. So I want to know what else in Central Florida you'd like to read about more often. Remember, I'm talking about increases in coverage here. I'm not planning to cut back anything - I'm just looking for direction from you on how best to spend my time and resources when adding new reviews, tips, advice, and trip reports to the site. (I'll always coverage major news about new and closing attractions, etc.) After all, if you'd rather not read more about something, I don't want to waste my time and money writing more about it.
So we've got the three major non-Disney, non-Universal parks on the ballot this week: SeaWorld Orlando, Busch Gardens Tampa, and Legoland Florida. In addition, I've included Downtown Disney and Universal's CityWalk Orlando, to see how much demand you have for additional coverage of Disney and Universal, outside the six main theme parks.
SeaWorld Orlando


Busch Gardens Tampa


Legoland Florida


Downtown Disney


CityWalk Orlando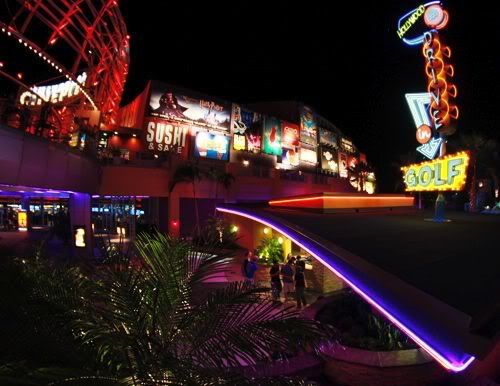 As long-time readers of the site probably know, I live in the Los Angeles area, so I'm always looking for adult readers in Central Florida who'd like to step up and help us with front-page coverage of the Central Florida theme parks. If you're interested, let me know. Also, I welcome any comments about specific features and advice you'd like to read on the site about Central Florida attractions. Thanks again.
Replies (2)
This article has been archived and is no longer accepting comments.