The Solitary Life of a Roller Coaster Blogger
It was never my intention to write a roller coaster blog. My only intention as a budding coaster enthusiast was to ride some of the best coasters in the USA... and maybe Canada. That would explain why my first coasting trip out of the immediate area yielded scant material for a blog or website. When I went to Holiday World to ride The Voyage, I was so disorganized that I didn't take notes and didn't even take photographs, only video clips. (When I told a friend that I was going to Indiana to ride a roller coaster, she said, "You're going to do what?") As a result, once I decided that it would be fun to write about roller coasters, I was unable to write reviews of The Legend or The Raven because I didn't remember enough about them to say anything intelligent. The only reason I was able to write about The Voyage is that seven rides on that colossus were enough to make a lasting impression on me.
It wasn't until my first trip to Cedar Point five months later that I became organized and equipped to translate my experiences into words. The second of numerous trips out of state to ride roller coasters, it was a turning point during which I developed a methodology that would work. (One of the things I learned from trips that required air travel was to commit the driving directions from the airport to the theme park to memory while in flight.) I suppose that many if not most people would prefer to travel to theme parks with a companion but at that point I didn't know anyone in the roller coaster community and although I have since made friends within that community and enjoy their company for riding and just hanging out, I still prefer to travel alone when the purpose of the trip is to gather new material. That way I can follow my own agenda without getting in anyone's way.
My priorities on any trip are to take notes – lots of notes! – and a zillion photographs. After riding a coaster for the first time, I find a bench or a table, whip out a notepad and write down my observations/impressions. A re-ride will usually result in my thinking of additional things to write down and I sometimes drive myself crazy because I can't remember everything. After riding Apollo's Chariot I was asking myself was that scenic element of the ride a right turn or a left turn so had to ride again to get it right. As a disclaimer, I should mention that I am by no means an expert on roller coasters. My approach is to capture the ride experience and convey my enthusiasm or lack thereof.
As to photographs, roller coaster photography can be a challenge for someone who isn't a professional photographer. I was fortunate enough to get some great photographs but alas, some coasters simply do not lend themselves to good photography because there are trees or other obstacles obscuring the view. Notable examples of this are The Beast at Kings Island, Thunderhead at Dollywood and Grizzly at Kings Dominion. For these I had to borrow someone else's photographs. (The only other option would be to rent a helicopter for an aerial view – out of the question.) And there are others, such as Shivering Timbers at Michigan's Adventure, of which I could get a decent picture only from the parking lot. With coasters that are completely out in the open, it's been a question of finding the best angles and exercising patience, patience, patience! Not a patient person by nature, I don't always find it easy to stand near a corkscrew and wait for a train that hasn't yet been loaded and dispatched to get going and reach the place where I'm standing but the payoff in getting a good shot is usually worth the wait. I do prefer to get the train in the picture whenever possible. Knowing that many of my photos will turn out to be mediocre, I take a superabundance of them – 83 at Six Flags Fiesta Texas alone! And of course a number of my photos are duplicative of photos on the Web because other people had the same ideas as to what would make a good shot.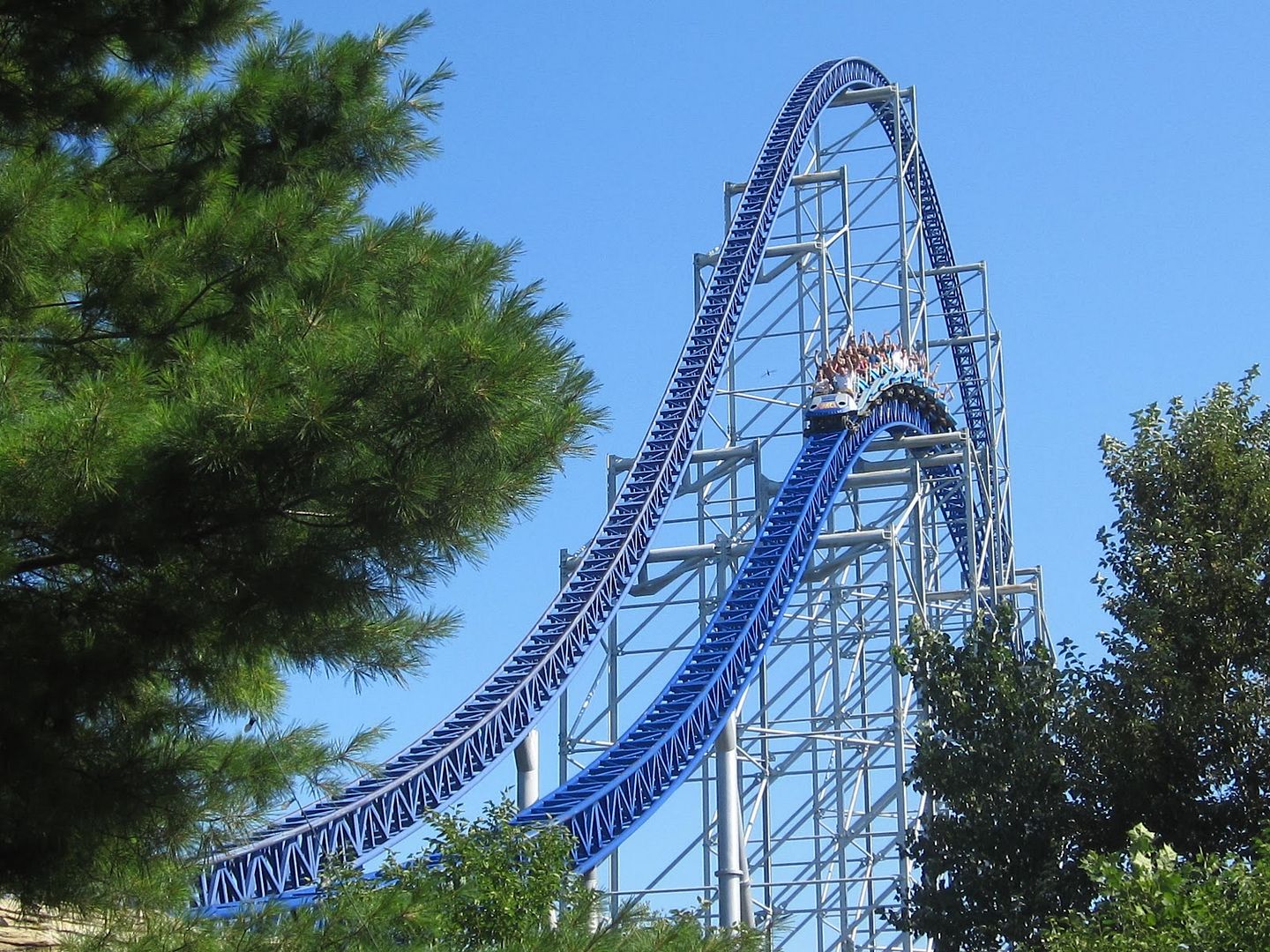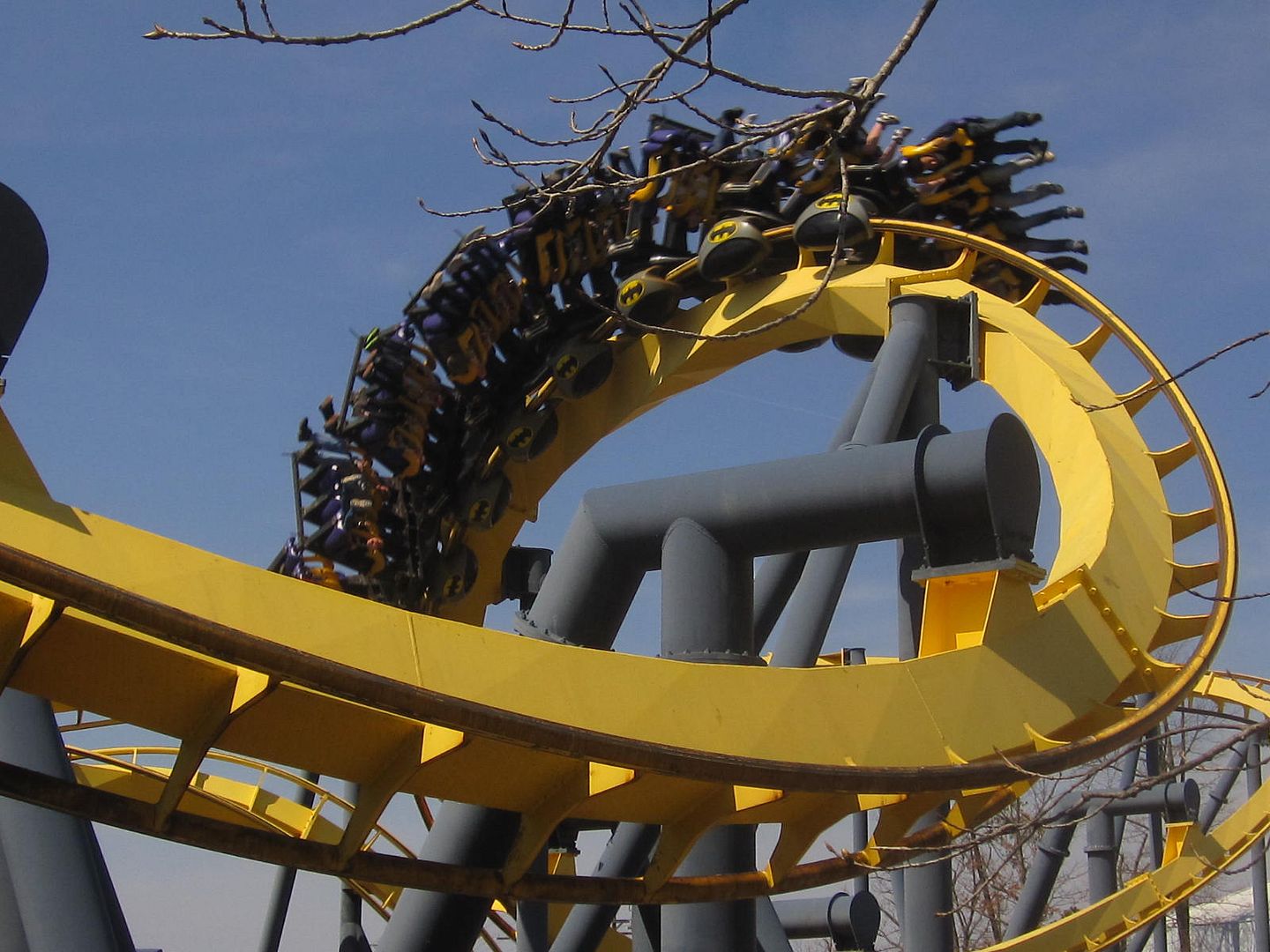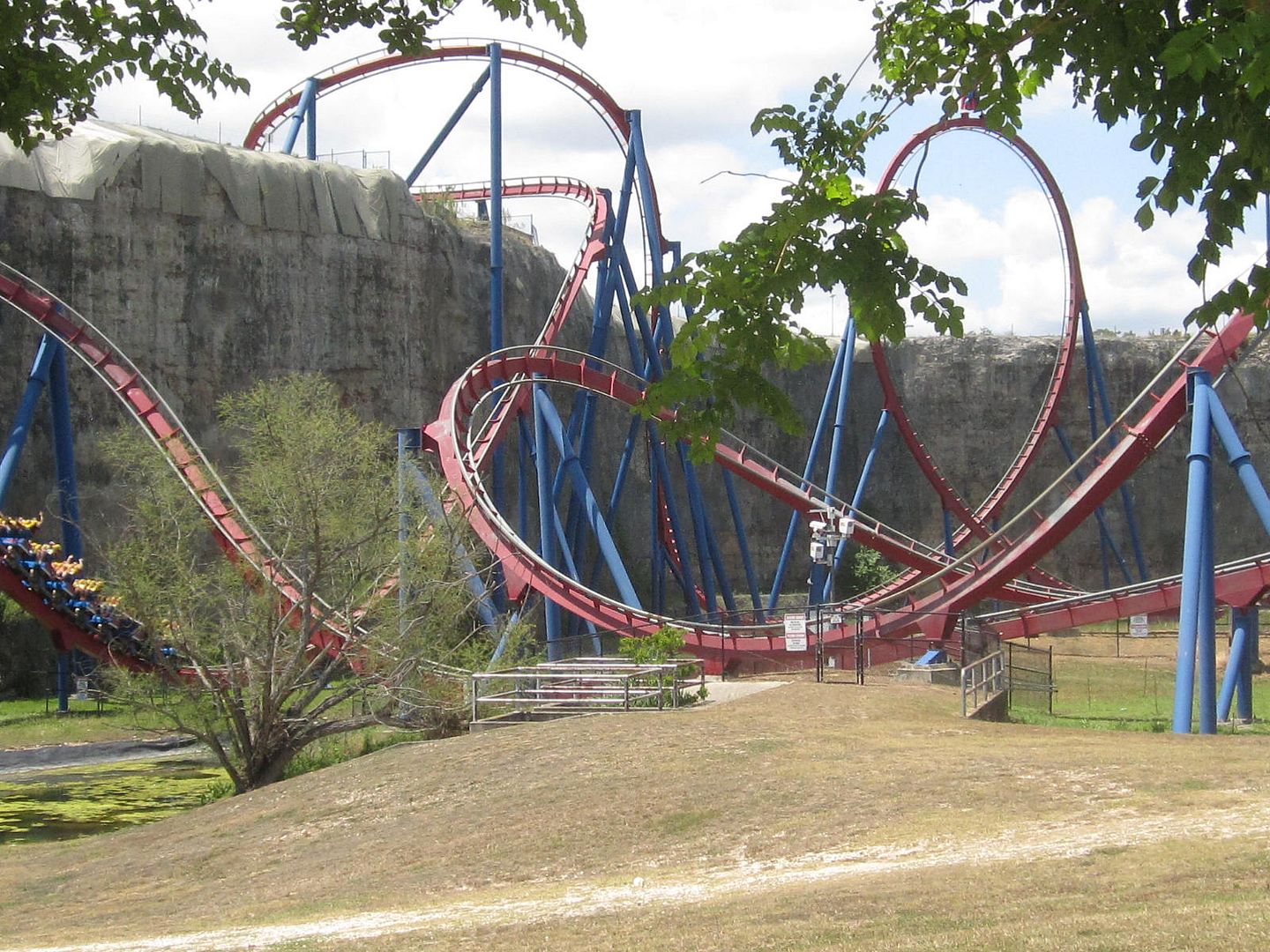 Whereas many theme parks are easily accessible from airports with simple-to-follow routes — 30 minutes from Richmond International to Kings Dominion, 30 minutes from Newport News to Busch Gardens Williamsburg and about 20 minutes from Toronto Pearson to Canada's Wonderland — the low-budget accommodations at which I stay are another story altogether. That's when I miss having a companion/navigator. It was a nightmare to navigate my way from Six Flags New England to a hole-in-the-wall in East Hartford, CT in the dark. The only reason I went back a second time to SFNE — unquestionably the worst park I have ever visited in terms of hospitality and ambience — is that I had made arrangements to visit Lake Compounce (where I got the V.I.P. treatment) and it would have been a waste not to visit both parks considering their geographical proximity.
After a visit to a theme park, it's almost invariably the same routine. If I don't eat at the park, I'll pick up a sandwich and maybe a bottle of Guinness — no fine dining for me! — en route to my hotel then sit at a desk in my room and write rough drafts of roller coaster reviews in longhand on the back of the driving directions I printed out before my trip, as I don't travel with a laptop. There usually isn't much to do at night in the areas where I stay so it's a good way to pass the time and I'd rather do this while things are fresh in my mind. At times it almost feels like homework — like omigod, I have to write half a dozen roller coaster reviews, where do I start? When I get home I check the stats on Roller Coaster Database, type the final reviews and go through all the photographs I took to see which ones are useable, then do a lot of copying, pasting and uploading. This tends to be a laborious and time-consuming activity but what the hell, I've been having fun with it! I'd like to share a few more of my favorite photographs from my trips. Can you name all the coasters pictured?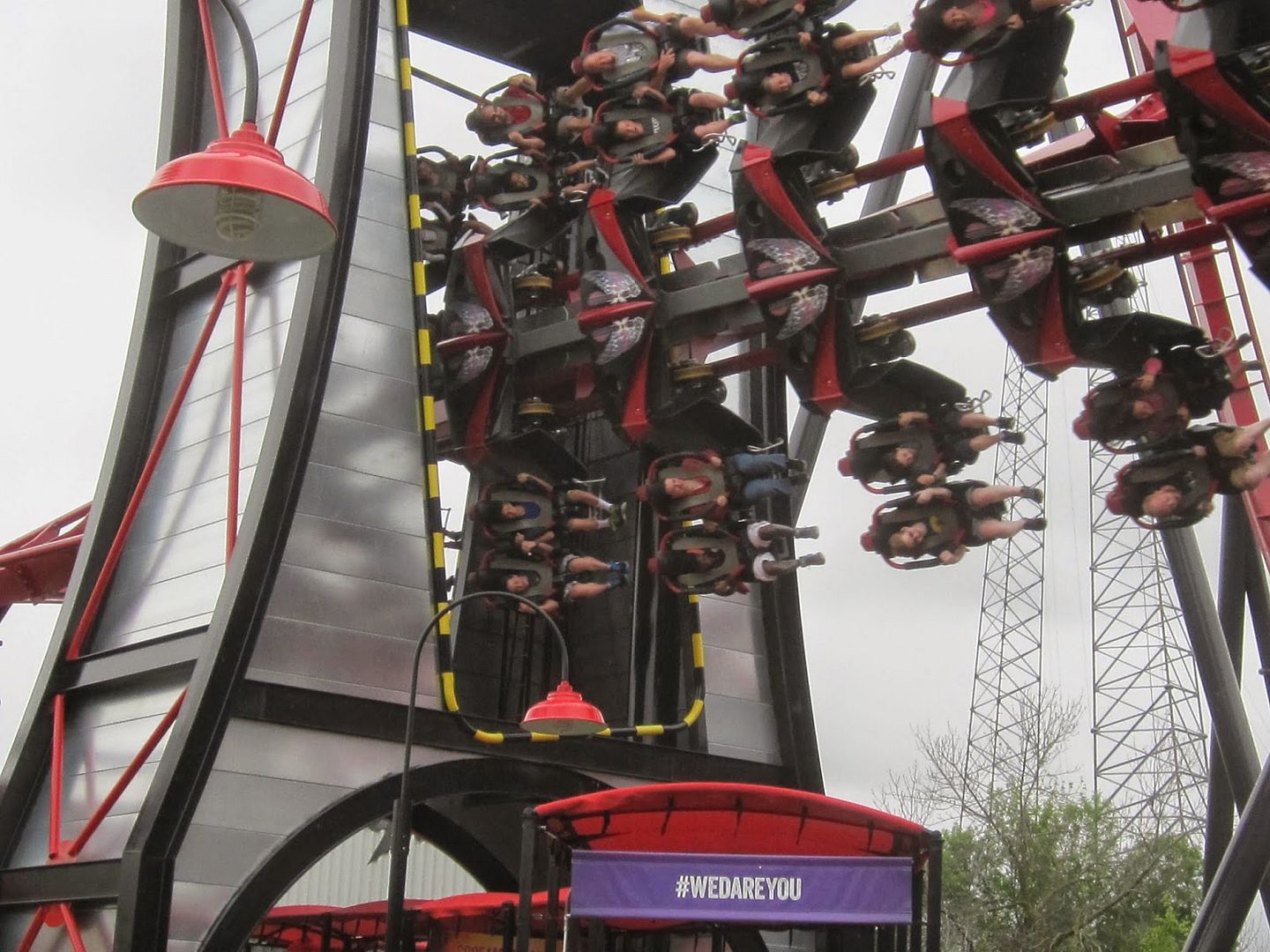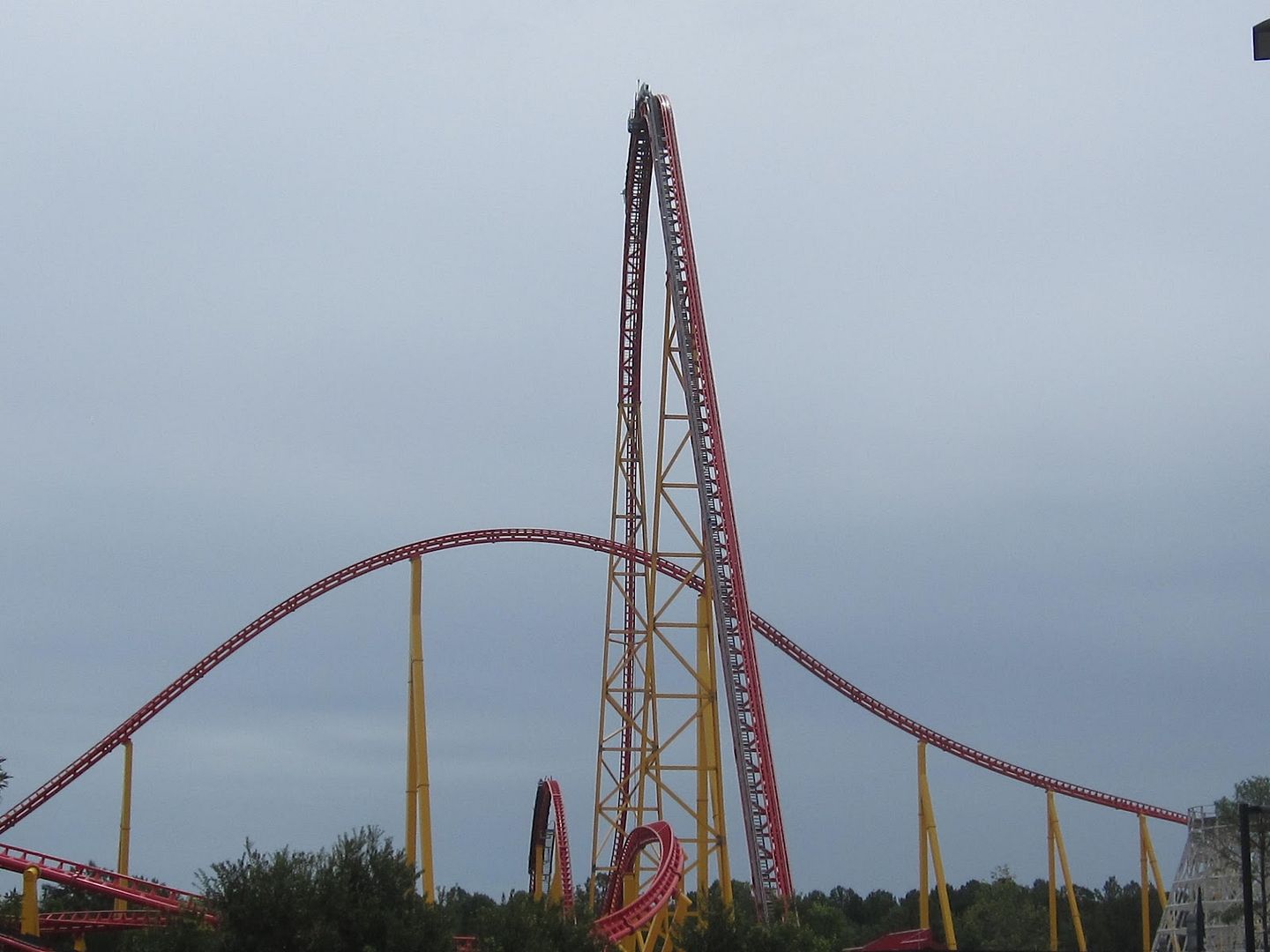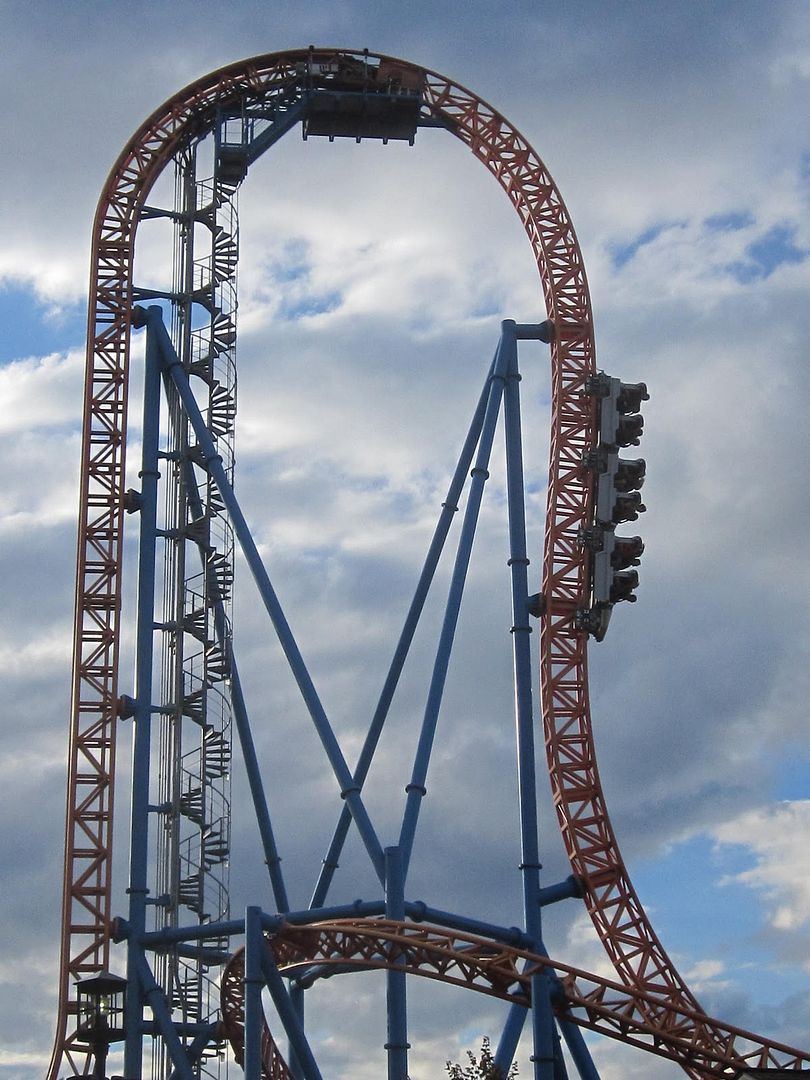 Replies (5)
This article has been archived and is no longer accepting comments.