Going Beyond Vertical: Let's Take a Ride on Utah's 'Cannibal'
Located in Farmington, Utah — approximately 21 miles northeast of Salt Lake City International Airport — Lagoon Amusement Park is a family-owned park and home of the redoubtable Cannibal. Opened in July of this year, Cannibal is remarkable not only for featuring a beyond-vertical drop but for being built in-house. Although its creation was a collaborative endeavor involving various individuals and entities, the finished product is overwhelmingly the work of Utah contractors and Lagoon.
Cannibal looks frankly terrifying. Housed in a massive tower from which the trains emerge before making a precipitous plunge, it features an Immelmann loop, dive loop, overbanked curve, and two consecutive heartline rolls — which have been designated by the park as the "Lagoon Roll." But is it as terrifying as it looks? I flew almost 2,000 miles to find out whether this monster would eat me alive.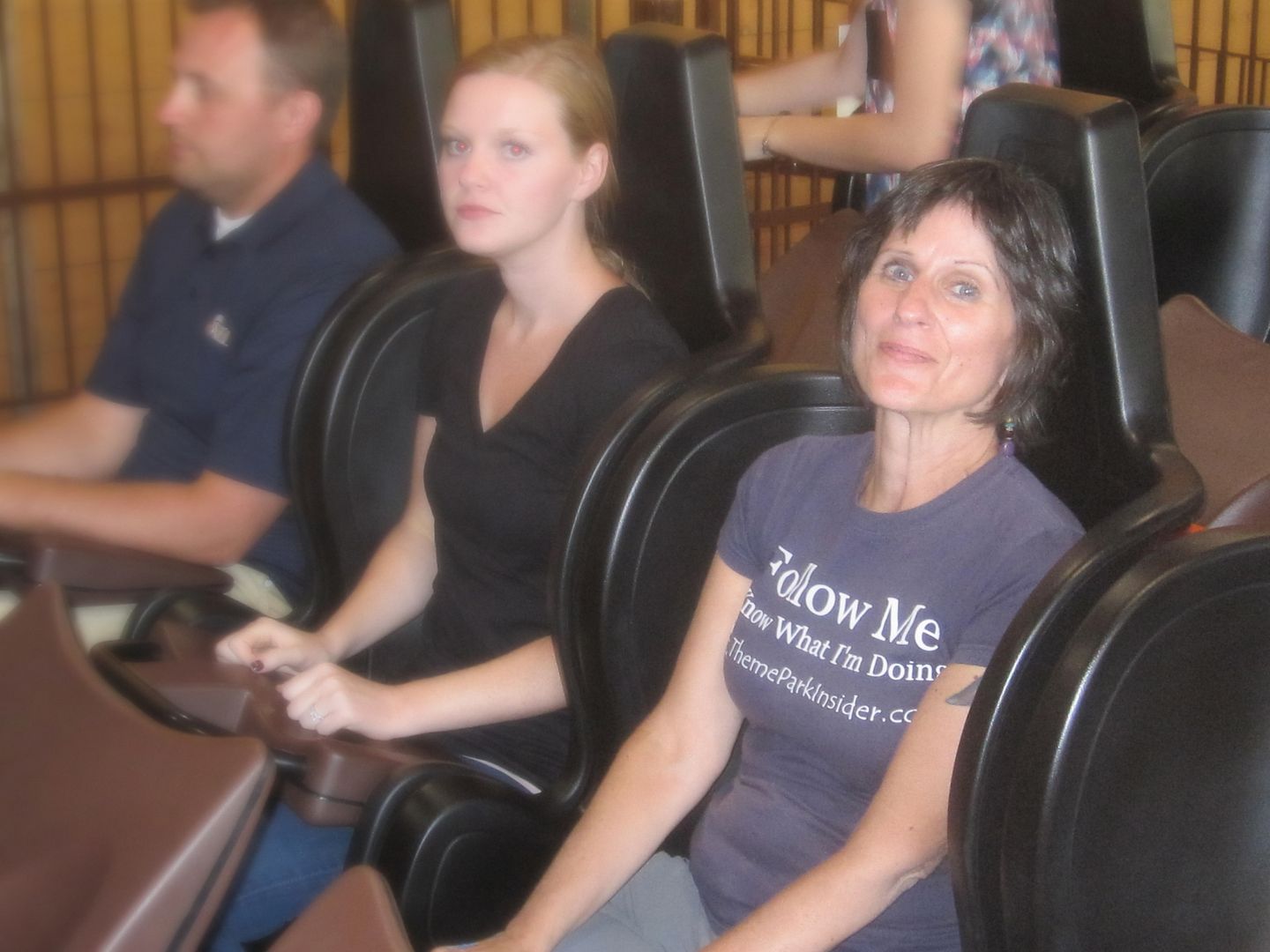 Lagoon's delightful spokesperson Adam Leishman escorted me to Cannibal's loading station and saw to it that I got on quickly. Cannibal operates with six trains seating four across in three rows. The restraint is a lapbar. One thing that impressed me immediately was the double loading – something I'd never seen at any park – and consequent speed of dispatch. When the barrier that goes up and down between dispatches was raised, my train moved forward onto the elevator lift that takes the riders up 208 feet, mostly in the dark. (The elevator lift was constructed by Bartholet Maschinenbau, known primarily for manufacture of ski lifts but also for amusement park installations.) Upon reaching the top I found myself on a short section of track which appears to end abruptly, creating the impression that the train is about to go off the end of a cliff. And this is actually a pretty accurate perception.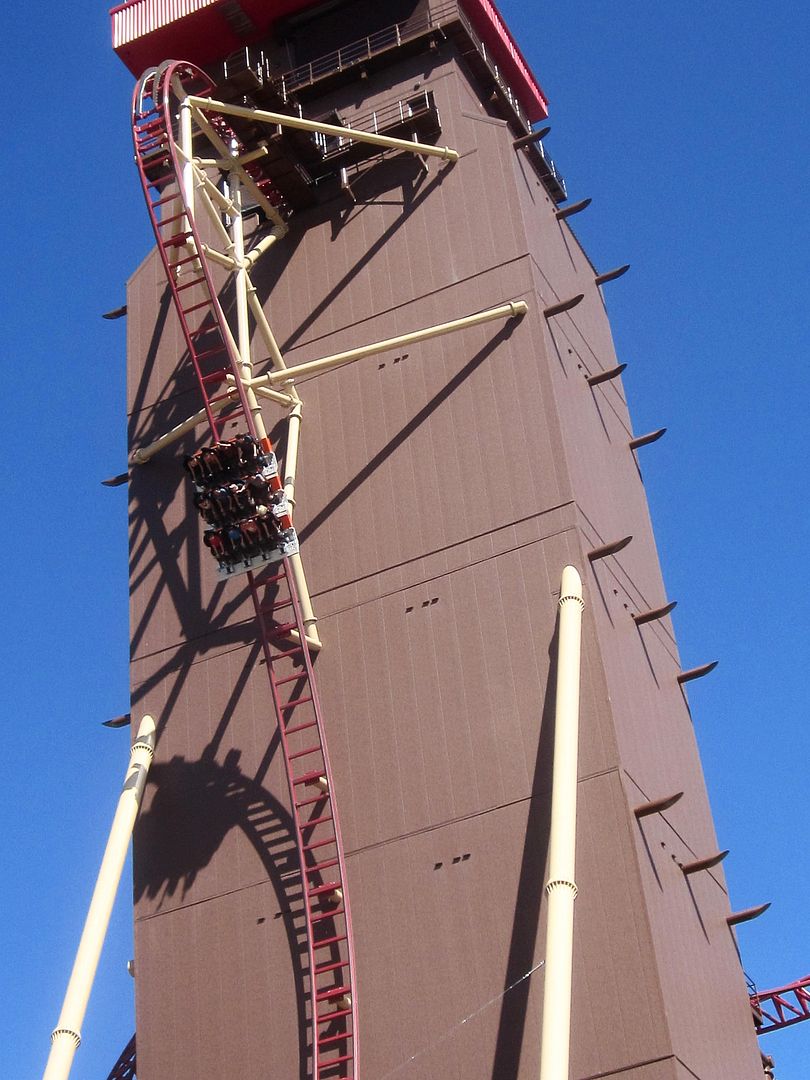 Next – almost – was the moment for which everyone had been waiting, or the moment that everyone had been dreading. I say almost because the train comes to a standstill at the edge of the drop. By now the suspense was nearly killing me and I must admit to feeling some trepidation. How many seconds? I didn't count. Without any warning the train plummeted at a 116-degree angle during what was unquestionably the most hair-raising drop I ever experienced on any roller coaster. At the same time it was the most exhilarating. It was a feeling of omigod, this is insane, this is off the wall, this is fabulous! The train dove into a tunnel, ascended into an Immelmann loop, went into a dive loop and negotiated an overbanked curve before reaching the block brake.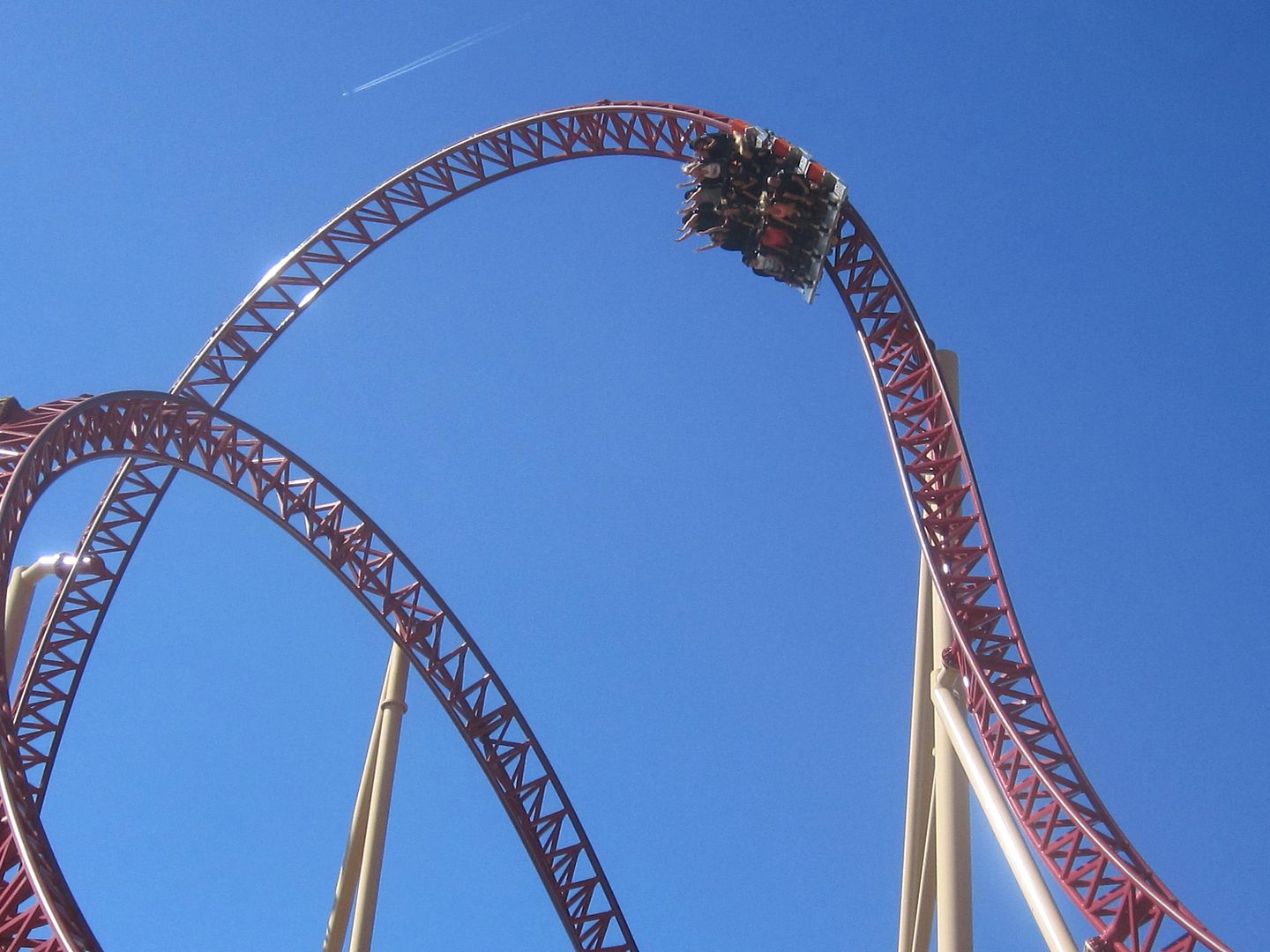 This came just before the Lagoon Roll, a slow-motion test of fortitude. The double heartline roll, with the train rotating in a different direction on each one, was murderously intense. I could tell from the reaction of my fellow riders that they felt the same way. This was followed by a 450-degree helix that ended with the train passing through another tunnel by the side of a waterfall before returning to the station. What a ride! I couldn't wait to go again and did manage three consecutive rides. By the third I felt courageous enough to ride hands in the air.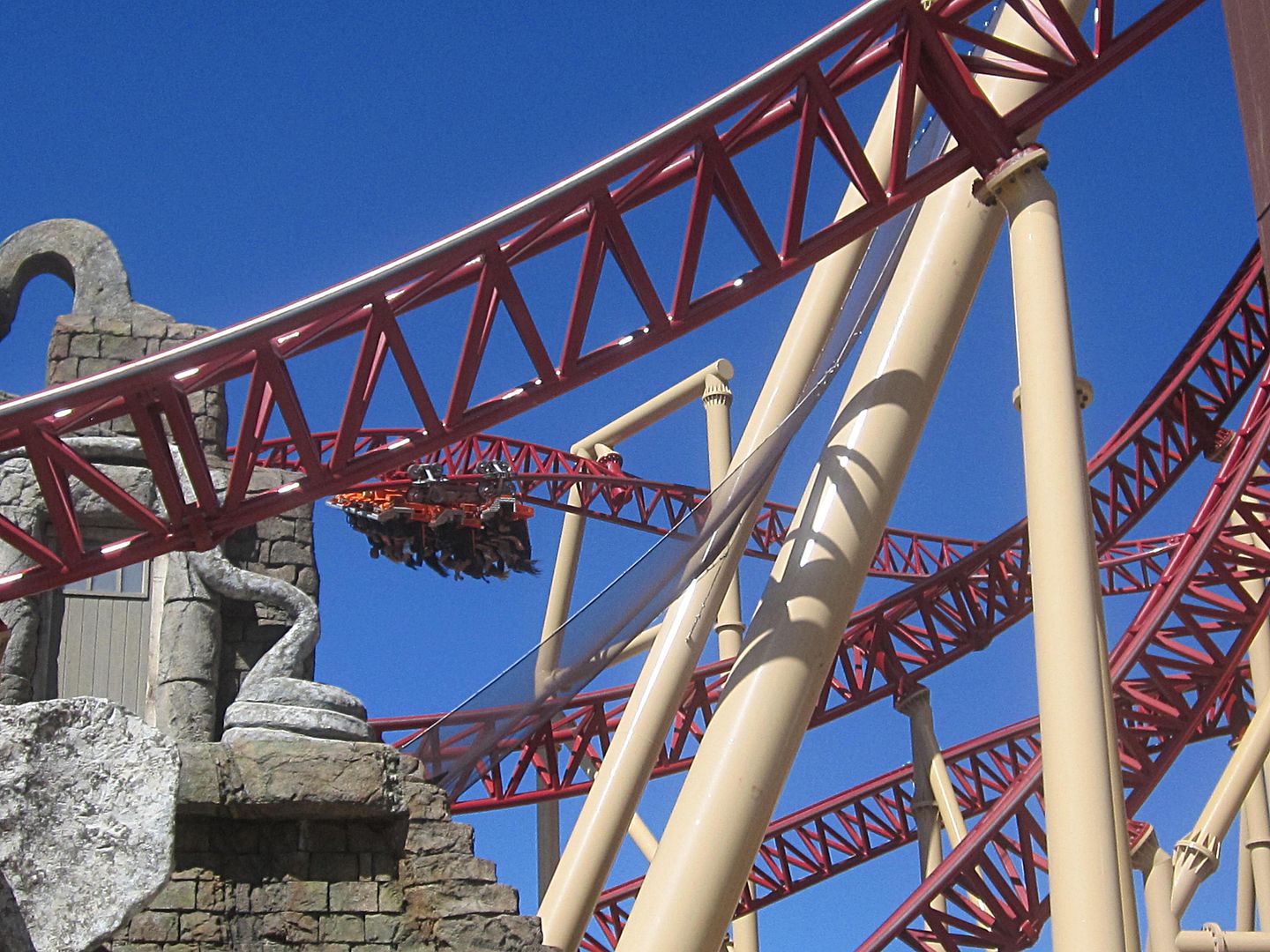 Cannibal lives up to its publicity and was well worth the trip. It's thrilling, unique and exceptionally smooth. It's also exceptionally well-themed. Extreme? Certainly. Terrifying? Possibly. Cannibal will eat your cell phone, or so the signs at Lagoon say. All kidding aside, I would describe it as more unnerving than terrifying. It is, in a word, AWESOME!
Many thanks to Adam Leishman, without whose hospitality and guidance my visit to Lagoon would not have been nearly as enjoyable. And on the subject of Lagoon, I'd like to add that it's a wonderful park with other good coasters although Cannibal is clearly the star of the show.
Replies (6)
This article has been archived and is no longer accepting comments.