Theme Park Insider's 2011 Year In Review - March
Note: The editor of these articles has insisted that I make the soon to be obvious point that while there may be some real news in here, the key to these articles is a sense of humor. While your own recollection of these stories may be a little different than what is presented below, your recollection is quite possibly closer to truth. While it was requested that I keep to the facts, I realized quite quickly in this process that 1) My library card was taken from me years ago and 2) There is little research to be found in One Fish Two Fish Red Fish Blue Fish….
March is the beginning of Spring, unless you live high up in the backwoods mountains or Canada, aka the other backwoods of the United States. The meaningless hockey season is starting to come to an end and all of the teams get to start over in the playoffs. There was not much going on this month other than the near-ending of life on this planet.
The captain has turned on the no-yodeling sign. Please look around the cabin and identify the pregnant women, because in case of a water landing, they will float. Keep your arms and legs inside the vehicle at all times. And remember that we are watching you through the duration of our flight.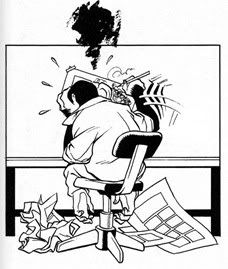 Japan – Never one to be outdone by those crazy Floridians, Japan tried to one up Universal's Dudley Do-Right and Disney's Tiki Room by attempting to take out an entire nation and almost the whole world. With an
8.9 earthquake and following 30-foot tsunami
, what was meant to merely do a little bit of damage to the theme park quickly escalated into a full fledge disaster as the tsunami took out a nuclear power plant, flooded the airport and the parking lot at Tokyo Disneyland and generally did bad things to the whole area. While the result was
the Disney Theme Parks shut down for a month
, not enough damage was done to ever get an insurance company payout. You get an A for effort, but the follow through just wasn't there. Remember: Give the kids matches and you are halfway there.
Islands of Adventure – With the world's sympathies going with the people of Japan, the Islands quietly picked up its Dudley Do-Right ride, dusted it off, wiped away the tears, and reopened.
Universal Studios Florida – An announcement was made that
the Jimmy Neutron is going to close
. Both people who liked this ride were and still are very upset.
Walt Disney World – After reading a column on this website by Robert Niles,
Disney cancels Grad night
and makes a formal apology to its cast members. With such a huge loss to the social lives of young people, high school students are forced to go back to having illicit sex in cars like everyone else.
Universal Orlando – With their stock price as high as it had ever been,
Blackstone decides to cash out of Universal Orlando
, forcing Comcast to either cough up the cash to buy their share or to also sell. Comcast proves once again that our cable rates are too high when they are able to come up with the billions out of the seat cushions in their corporate lobby, even after they had just bought NBCUniversal.
Six Flags Magic Mountain – In a sure case of fuzzy math that would make Enron and Arthur Andersen proud, Magic Mountain
opens up a new ride, Superman: Escape from Krypton
, on the track of an old ride,
with the same vehicles as the old ride,
but somehow it is new. Odd that. But the key here is that the new ride goes backward. Well, I can do this crap too, therefore, if I were to say: Snorom gnikaerf fo hcnub a era srengised sgalf xis, I could claim that I just created a new language.
Disney's Magic Kingdom – In order to dress up the queue line of the recipient of the worse attraction name contest for the 20th year in a row, the Imagineers put some crap… excuse me… interactive elements… out in the queue line of the Haunted Mansion to keep the people standing in line from killing each other after hearing the loop of the music for the 70th time. Honestly, I don't see why the attraction doesn't get derided more for such a crappy name. When Elitch's opened up "The Flying Coaster," I thought it was a tremendous lack of vision and creativity, but everyone has been singing the praises of the Haunted Mansion for years and yet it is a functional title and not so much a name. When you are done with the Haunted Mansion be sure to check out the Singing Dolls Boat Ride, the Slavery-Themed Log Ride, and the Space-Themed Rollercoaster.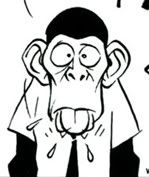 So there you have it: March. If you don't remember the month like I do, please set a monkey-boy straight in the discussion below.
All monkey pictures have been lovingly borrowed from the amazing artist Frank Cho and his long deceased comic strip Liberty Meadows. No monkeys were harmed during the production of this article, but monkey boy's dog did get in the way of his stumbling around the house and a tail was trodden upon….
Replies (6)
This article has been archived and is no longer accepting comments.