Theme Park Insider's 2011 Year In Review - November
Note: The editor of these articles has insisted that I make the soon to be obvious point that while there may be some real news in here, the key to these articles is a sense of humor. While your own recollection of these stories may be a little different than what is presented below, your recollection is quite possibly closer to truth. While it was requested that I keep to the facts, I realized quite quickly in this process that 1) I really like turkey and 2) It is really hard to write when your mind keeps wandering back to turkey…
November, the long slow buildup to the holidays. It always seems to me that this is the longest month of the year, granted it has turkey at the end of it, so there is at least something to look forward to, but it seems to just be a short stepping stone before getting to Christmas month. Oddly, not so much is happening during this month, but there were a couple of announcements and a couple of openings that made news.
Morgan, our new seven-year-old captain, has somehow managed to program the auto-pilot to safely (his word, not mine) bring the plane in for a normal landing using a hacked Nintendo Gameboy. Please prepare yourself for what may or may not be a very violent landing. Please keep your hands and feet securely attached to your body as we land. A bag is being passed around to support your deity of choice. The current favorite is Miscrashia, the goddess of avoiding inflight accidents.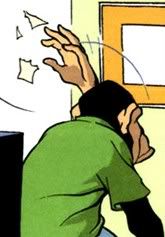 Theme Park Insider's Year In Review – November
SeaWorld Orlando – Seeing the impending mauling that is coming with the Fantasyland update, Avatar, and Harry Potter expansion, SeaWorld had no choice but to go all in with the other resorts. But instead of forging a licensing agreement with the Ice Age or Happy Feet franchises, SeaWorld has decided to go it alone on a massive new expansion. This month, they
announced plans to expand their Penguin Encounter with more animal habitats and a ride, as well as built a new Turtle exhibit with a 360-degree 3D theater
, something that Disney got rid of years ago. While their hand was forced by the other theme parks, I fear that this is the beginning of the end for SeaWorld. There is hope, however, if they would do a new exhibit about how dangerous the animals are, something to the effect of "When Animals Attack" with live demonstrations, and open a few live hunting exhibits, I think there may be a slight glimmer of hope. This current expansion, however, makes no sense, since all it is going to do is create more mouths to feed and a sky high air conditioning bill.
Universal Studios Singapore – The preview to the
Transformers ride
scheduled to open this spring in Hollywood, opened in Singapore. Built as a Spiderman 1.5, this ride is the next logical step with Scoop technology, but nothing mind blowing here. But people in California are easily fascinated with large things made out of plastic, so it should go over fairly well when the real ride opens. As a special treat to Theme Park Insider visitors, you actually get to learn something through the detailed coverage of the ride opening on this site. For example, I am sure that not many of you knew before that Singapore is located in Australia.
Hong Kong Disneyland – The Disney Company is trying to bail out this park before Shanghai Disney opens up and sweeps away with all of this park's guests, by throwing everything and the kitchen sink at major expansions set to open every year for the next three years. The
first installment is of Toy Story Land
, which is a copy of the same land at EuroDisney, which is a cheap copy of Disney Hollywood Studios. There is nothing like being a copy of a cheap copy. While the designers at Hong Kong Disneyland look like they have really done a good job, I am more of a Sid personality than an Andy personality and want to see a giant magnifying glass and scale model cherry bombs that I can have fun throwing at the people playing green army men.
Disney World Speedway – For those of you that think that Test Track is tame, Disney unveiled the ultimate in fast car driving experiences. For three figures, you can have the pleasure of driving a high end luxury sports car at high speeds around their track. The only real problem here is that the Speedway has been designed for cars to run around the track at around 180+ MPH (1387+ KPH) and you will not feel like you are going that fast until you attempt to bury the speedometer. Another issue with this, instead of watching three episode of Top Gear and figuring out what a fast car really is, they decided on Eurotrash vehicles that you can test drive at any high end car dealership, instead of some real gut wrenching speed machines. And just for the record, whatever vehicle I take out is going to need a roll cage.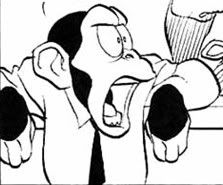 So there you have it: November. If you don't remember the month like I do, please set a monkey-boy straight in the discussion below.
All monkey pictures have been lovingly borrowed from the amazing artist Frank Cho and his long deceased comic strip Liberty Meadows. I didn't mean to do it, but I broke my monkey.
Replies (4)
This article has been archived and is no longer accepting comments.