What's New in Games for Theme Park Fans?
Can you believe that it's been 11 years since RollerCoaster Tycoon 3 came out? Since that time, many gamer theme park fans have been left waiting. No Limits 1 & 2 have shipped as superior simulations, though not really games, and other than those and maybe ThrillVille, the offerings have been less than stellar.
Until now. We are about to hit critical mass on new theme park and roller coaster games. I figured it was a good time to update everyone as to where we stand on new games while those of us living outside CaliFlorida wait to get back on some actual theme park rides this summer.
Theme Park Studio



This is the project that kicked off the new renaissance of theme park games. Pantera Entertainment threw out this idea onto KickStarter to see if anyone was interested in a new theme park game. After raising more than $100K in starter funds to build it, the company has been extremely busy working on this. They have done several code releases onto Steam and appear to be doing quite well. Having not played this particular game, I can say that to me it looks like No Limits, yet not as polished, making it strictly a simulator and not a game per the strictest definition of the word. While I think this is brilliant, I also get the feeling like No Limits will destroy them, and if they convert to a game, several of the below better funded games are going to steal their lunch money and kick them in the shin.



Parkitect



This is another project that got its start on KickStarter, with Texel Raptor doing the development work. There is much less information on this project than the previous, partially since Theme Park Studio has released code and Parkitect has not just yet. This project is doing weekly devblogs and while it looks like they are making progress, the stuff that they are showing looks like a low-res knock off of the original Roller Coaster Tycoon with cartoonier graphics. Now, it could very well be that they are not done yet and the high-res polish goes on last, but I have to think they are going to get steamrolled by the games that have several million in their budget just to spend on team building exercises. Ultimately, it comes down to whether or not this one is more fun to play than all of the other ones. Let's hope that is the case.



RollerCoaster Tycoon World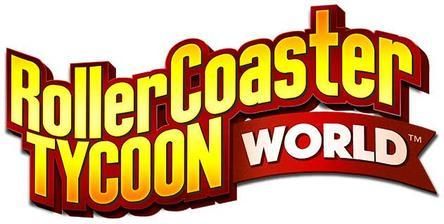 Please don't confuse this game with RollerCoaster Tycoon 4 Mobile which came out late last year for mobile phones, which requires in-app purchases. RollerCoaster Tycoon World is starting over from scratch where RollerCoaster Tycoon 3 left off. The parks will be rendered in 3D, and the coaster building will be done using a grab and stretch mechanic instead of the prebuilt parts of the previous RCT games. One of the big concerns about this game is a switch of the developer about halfway through the process. While this would normal indicate that the game is not doing as well as it should be, in this case it looks like things may be okay. From the way it looks, the developer originally working on RCTW was sold to a different company, and the new company didn't want to continue with the production. Atari then pulled the game back and found a newly-formed developer that was more than willing to take on a project that was already half built and needing primarily artwork and animation. Since starting their dev work, the new developer has taken over www.rollercoastertycoon.com and revamped the website to include new development blogs (and in the process they also hid the patches for the old games). While they have admittedly not responded to many things on the discussion boards, they claim that the developers are constantly on the discussion boards to check out the ideas that people are suggesting. A new feature that they mentioned is the ability to do sophisticated dark rides...but what that means, I have no idea, since "dark ride" can mean many things. They mentioned that the haunted-house-style dark ride from the previous RCT games is being retired. They make it sound like you will be able to do Mummy, Soarin', Potter-style dark rides. The release date has not even been hinted at, so if you have ideas, be sure to get over to the RCT website and submit what you have. There was also supposed to be a multiplayer mechanic to the game, but details are sparse on this since the developer was changed and if anything could easily be on the chopping block, it would be multiplayer.



Screamride (Release Date: March 3)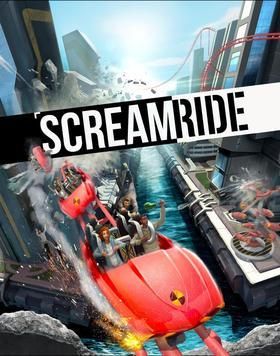 Frontier, the developer of Screamride, has a long history with roller coaster games. They built the two expansion packs for RCT2, as well as Roller Coaster Tycoon 3 and its two expansion packs. They then build Thrillville and its expansion pack. Somehow, someone from Frontier decided to pitch the idea that crashing roller coasters was much more fun than a regular simulator and thus Screamride was born. This game has three different modes, only one of which involves destroying buildings and getting points for killing the riders. While the game has a somewhat gruesome premise, I have to admit that there have been days while standing in the hot and baking sun waiting on a ride, that I thought it was an excellent idea for the 6,000 people ahead of me in line. It is also forgivable if you also take into consideration that Frontier is also working on the next game:



Coaster Park Tycoon
This is an extremely new development and as such there are less details than any of the other projects. But, the way this sounds to me is that this going to be a knockoff of the RCT series, but a knockoff by someone who is intimately familiar with the way things were done. Frontier is also taking suggestions for what features to include, so be sure to voice your opinion on their website as well. This one is slated to be delivered in 2016, far after most of these other projects are already gathering fans in the wild, but as the one developer that has delivered a hit game in this genre, one has to think that this is going to be the cleanup hitter.

Non Theme Park Centric Games

Kingdom Hearts III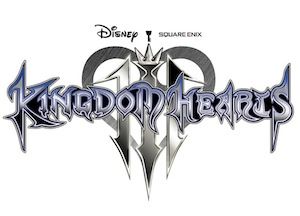 While this is not a roller coaster or theme park game, I figured this also needed mentioning. Kingdom Hearts III is currently in development and according to Bill Farmer (Goofy's voice actor), the game should come out sometime later this year. This is in addition to the knowledge that he has already recorded all of Goofy's lines. So the dread silence on the rest of the project is apparently just a directive of the development team and not a sign that anything is wrong or delayed on the project. The official word is that it will be done as soon as it can be, which is a nice way of saying, "Don't pressure us…it will be done when it is done." What we can draw in from this is that the story line is done, they are working diligently on the cut scenes, and the rest of the worlds are still being built. Specifically which worlds they are using is finalized while the final product is far from finished. It was mentioned previously that Kingdom Hearts III would look into using Star Wars, Marvel, and Pixar properties as long as they made sense in the arc of the story they are trying to tell. One could almost bet that since Frozen was the biggest thing during the development of this game, that Arendelle might make an appearance as one of the worlds. Since the game has an affinity toward "princesses of heart," you could also bet on the new princesses since the previous Kingdom Hearts game will make appearances, like Merida, Rapunzel, and Tiana, in addition to Anna and Elsa. I personally hope that Wreck-It Ralph, Cars/Planes, Toy Story (I can't think of a cool way this would work, but with another sequel in the works, you never know), and Monsters worlds are introduced. As of yet there are very few details out on the game, except for the short demo below. This game will only be available on new generation consoles.



Batman Arkham Knight (Release date: June 2)


This also is not strictly a theme park game, but since they are currently building no less than three amusement park attractions to this IP, this probably needed to be mentioned. The most important thing about this game is that it is going to be your last Ben Affleck-free version of Batman…after this, I expect Marvel to get much more popular. It also doesn't help that Batman Arkham Knight is going to be the last of the Arkham series made by Rocksteady Games. With the shipping of this game, superhero games will probably go back in the toilet for another 10 years. According to most lists, this game is on the most anticipated games lists and not just because we will now be able to drive around in a fully decked out Batmobile…I mean, we already did that in Lego Batman, what's the big deal?



Star Wars
One more final point, since we are talking about games and theme park IP. Through Presidents' Day, Humble Bundle is running a special Star Wars Bundle where for $12 donated to charity, you get: Star Wars The Force Unleashed I & II, Star Wars Knights of the Old Republic I & II, Star Wars Dark Forces, the three Star Wars Jedi Knight games: Jedi Academy, Dark Forces II, and Jedi Outcast, Star Wars Empire at War, Star Wars Battlefront, Star Wars Republic Commando, and Star Wars Starfighter. That comes out to $1 per game for some extremely good games, all redeemed and permanently downloadable whenever and as often as you want them through Steam. Go to www.humblebundle.com to snag your bundle.


If I have missed a game, or if you would like to step up to the mic and prognosticate how these games will perform, or go the other way and give a good diatribe on the virtues of the games you already use, please feel free to palaver in the comments section.
Replies (20)
This article has been archived and is no longer accepting comments.