Ride Review: Zumanjaro: Drop of Doom at Six Flags Great Adventure
Hailed as the world's tallest and fastest drop ride,
Zumanjaro: Drop of Doom
opened at
Six Flags Great Adventure
on July 4, the park's 40th anniversary. It seems only fitting that this extreme ride is attached to Kingda Ka, another extreme ride and the world's tallest coaster. Although I found Zumanjaro somewhat intimidating, I decided that it was a must-ride. With an entrance to the right of the entrance to Kingda Ka, it actually has a single-rider lane, an attribute that pleased me no end. As a single rider, I was able to make it to the head of the queue in almost no time. And you get a great view of
Theme Park Insider Award-winning
, number-one coaster El Toro from the entryway.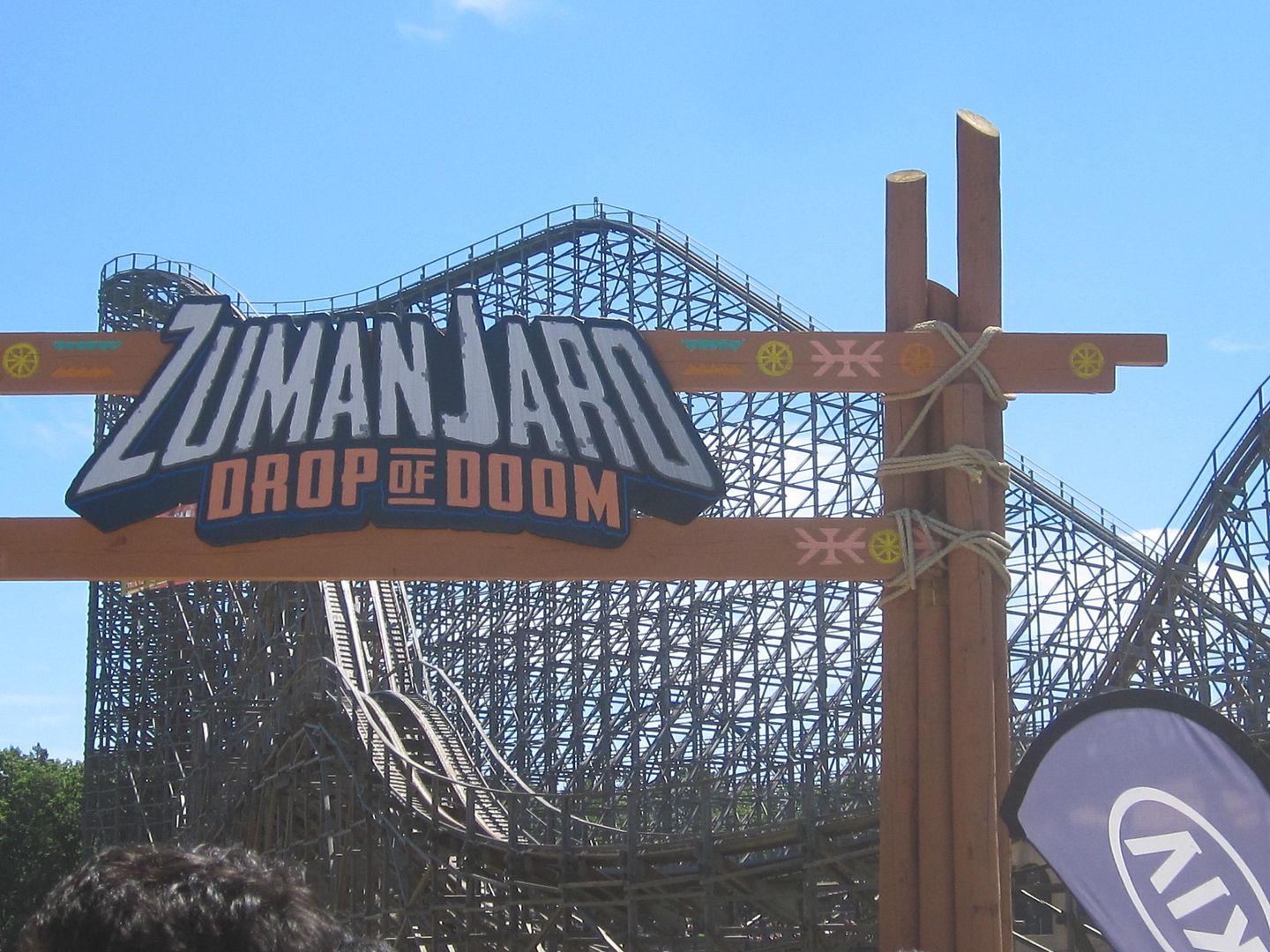 In the loading station, riders are directed to one of three gondolas seating eight across. The restraints consist of overhead harnesses attached to seat belts. Once the riders are secured, catch cars descend from overhead and attach to the gondolas prior to dispatch. Riders are then lifted 415 feet up into the air. Initially, the ascent is slow, but as the gondolas get closer to the top they pick up speed. At the top, the riders hang there for a suspenseful 10 to 12 seconds or so before the inevitable plunge. This is the part of the ride that I found to be the scariest, being suspended at that altitude with my feet dangling and everything in the park, except for the top hat on Kingda Ka, far below me. Although the advance publicity said that from this vantage point it's possible to see my home city of Philadelphia 52 miles to the south, I can assure you that I was not looking for Philadelphia but rather thinking about my impending doom. At this point I felt my gondola rock and dip slightly, a precursor of what was to come.
A second or two later the three cars plummeted almost to the ground at a speed of 90 mph. Awesome drop! And talk about a jolt! But not nearly as bad as I had expected; in fact it was very good and, while quite intense – of course!, I didn't find it significantly more intense than the launch on Kingda Ka or the initial drop on El Toro. Not everyone seemed to be of the same opinion. I said to the guy in the seat next to me "That wasn't so bad!" while the girl on my other side grabbed my hand and did not look like a happy camper. One guy remarked that the elevators in the Sears Tower were probably as fast but, baby, the elevators in the Sears Tower never felt like this!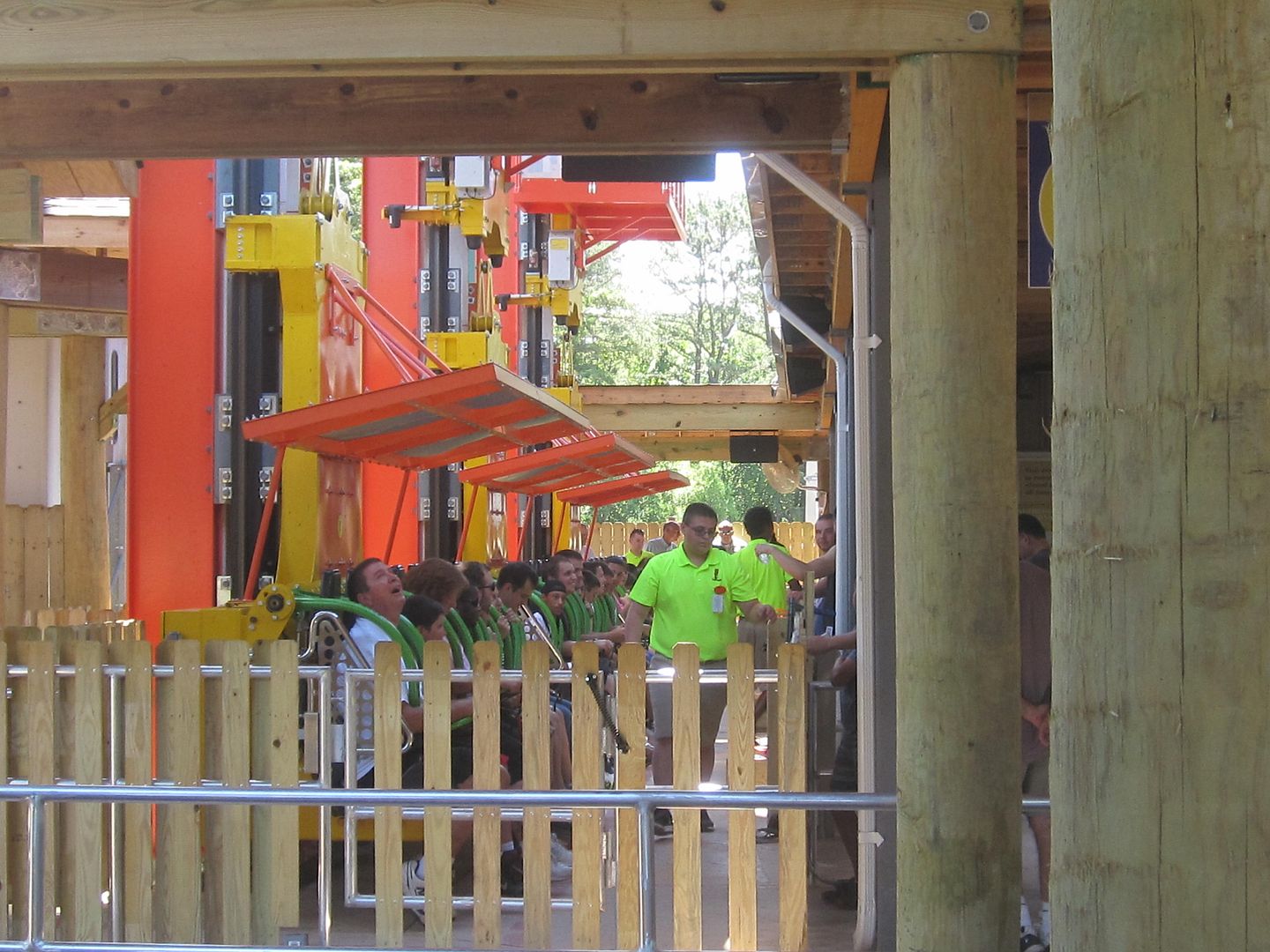 One thing that proved to be a disappointment is that whereas the park's press release said that Kingda Ka trains would be launching toward the riders on Zumanjaro, this did not happen during any of my four rides. In fact I saw Kingda Ka trains on the launch track but never saw them launch while I was riding Zumanjaro. A cast member suggested that this might be for safety reasons due to the danger of things falling from overhead although it might have just been a fluke. We shall see how it plays out for the remainder of the operating season. In any case, Zumanjaro: Drop of Doom is a novel, thrilling ride and a great addition to the park's stellar ride lineup.
Replies (9)
This article has been archived and is no longer accepting comments.